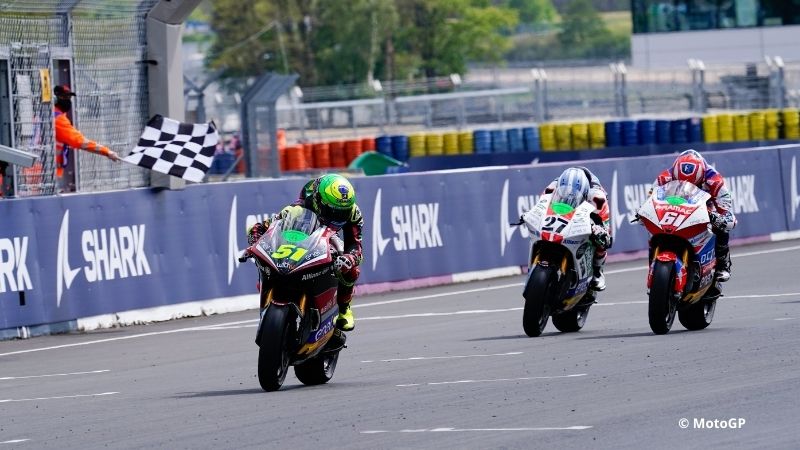 Eric Granado takes his first win of the season at Le Mans and gives the first ever win in the MotoE World Cup to the ONE Energy Racing team.
Eric Granado and ONE Energy Racing achieved their first victory together in the MotoE French Grand Prix. A dream weekend at Le Mans for the Brazilian rider: best time in free practices, pole position and victory. Thanks to this success, the ONE Energy Racing team achieved its first triumph in the MotoGP electric class. The victory places Granado in fourth place in the overall standings, with 28 points.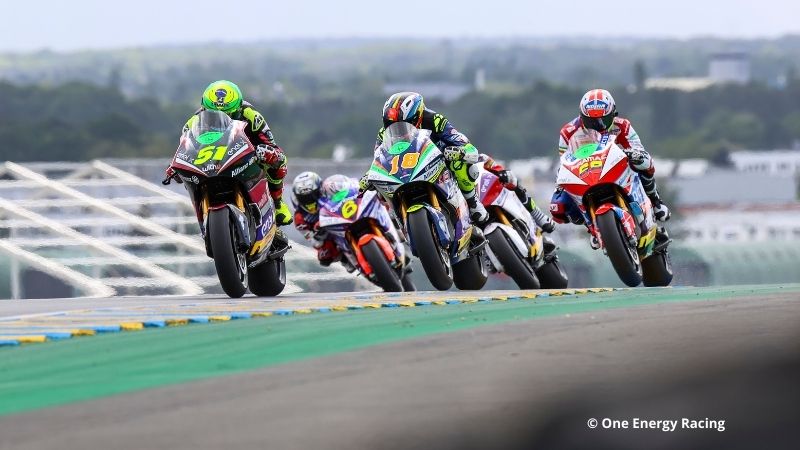 Eric Granado
"I'm very happy. At Jerez we made a big mistake and I wanted to make up for it here with a victory. It was a good weekend for us in both wet and dry conditions, despite our big crash yesterday. In the race I tried to take it easy and, although I had several scares, I remained calm. I made safe passes to climb positions little by little, and I could tell that I was slightly better on the brakes - which helped. This win is very important for me after suffering problems for a while. I want to thank the whole team for the great job they have done and all the people who are by my side."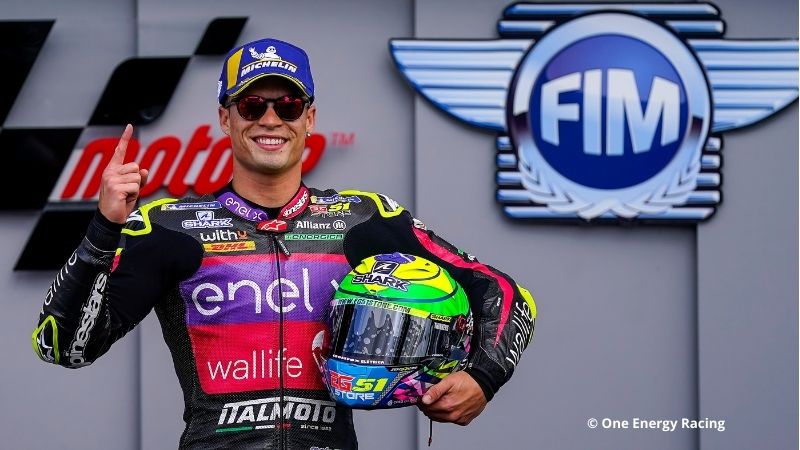 Johan Stigefelt - Team Director
"I am very happy, this is fantastic news. Eric [Granado] was very strong all weekend and took pole in wet conditions. He is a very strong rider. We talked a lot after his crash yesterday and we told him to keep calm when he lost the lead. We told him to wait until the last lap and that is what he did. We, the team, the partners and everyone who is involved are very happy with how he managed the race. Thank you to all the people involved in this project. I am looking forward to the next race in Barcelona."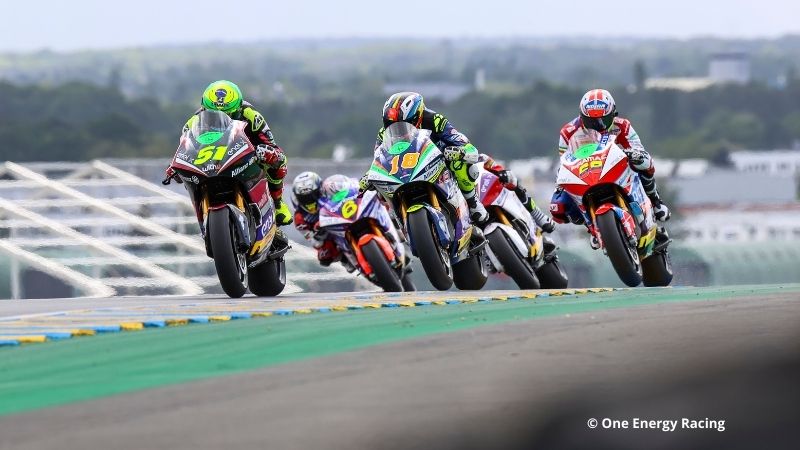 To be updated on MotoE World Cup, subscribe to Epaddock's Whatsapp broadcast and receive all our news on your mobile phone in real time: find out how here.