Le Mans - Bugatti Circuit
Team partner: Tech3 E-Racing
The Le Mans circuit is spread over a length of 4185m with five left-hand and nine right-hand corners and a final straight of 674m. There MotoE was on this track for the first time in October 2020. Thanks to the contribution of the Tech3 E-Racing team and its drivers, we are able to show you the performance of the MotoE on this track. Below you can find the infographics of the track with speed and lean angle curve by curve.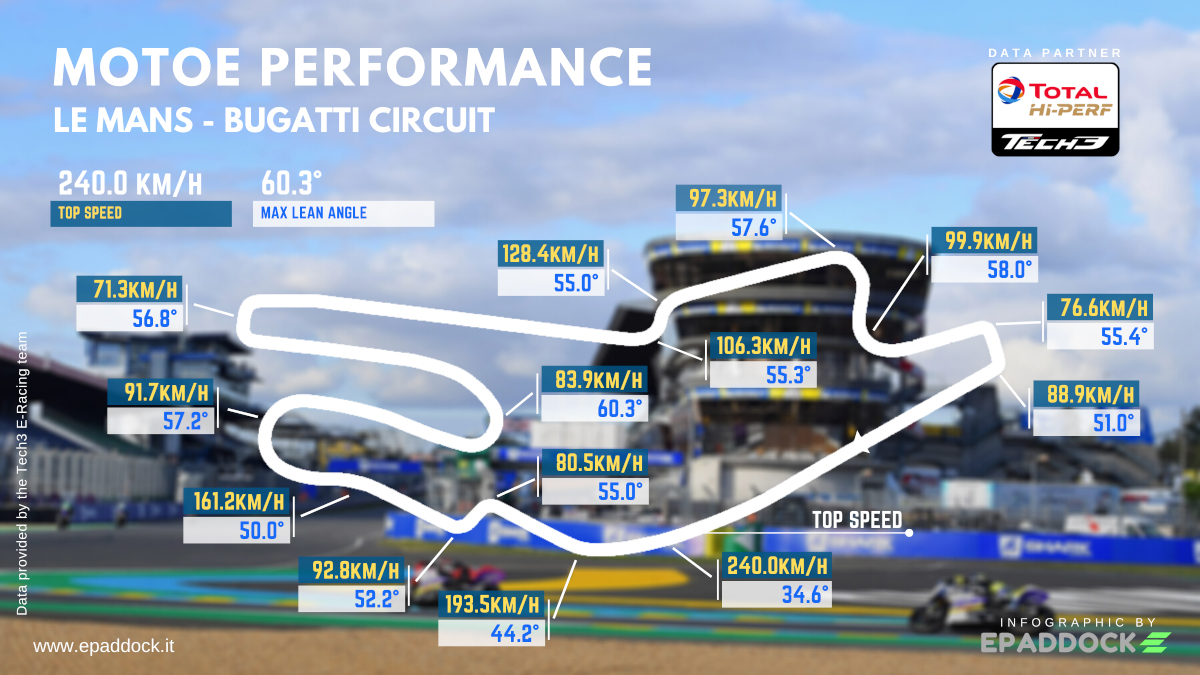 The average speed of the lap record for the class MotoE in Jerez it is 145.6km / h. The maximum speed and lean angle data were obtained from the data of all the sessions held by the MotoE on the Le Mans circuit and do not automatically coincide with the curve-by-corner data obtained from the best lap performed by the Tech3 E-Racing team riders.
Some of the following images were created using the graphic of the MotoGP20 developed by Milestone.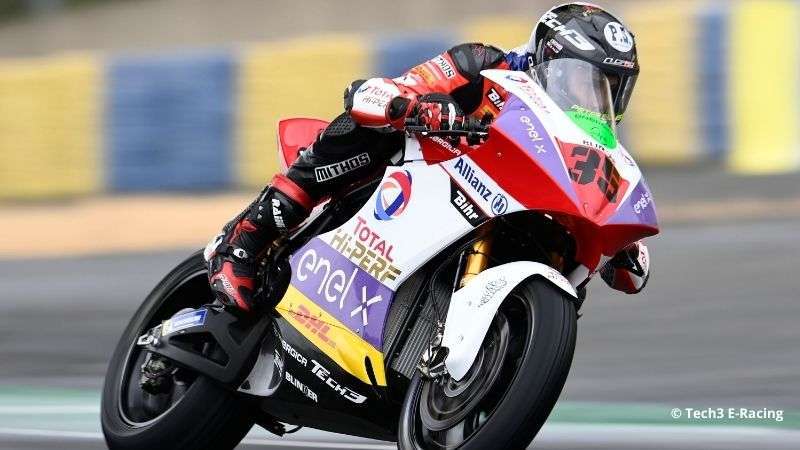 To be updated on the MotoE World Cup, subscribe to Epaddock's Whatsapp broadcast and get all our news on your mobile in real time: find out how here.