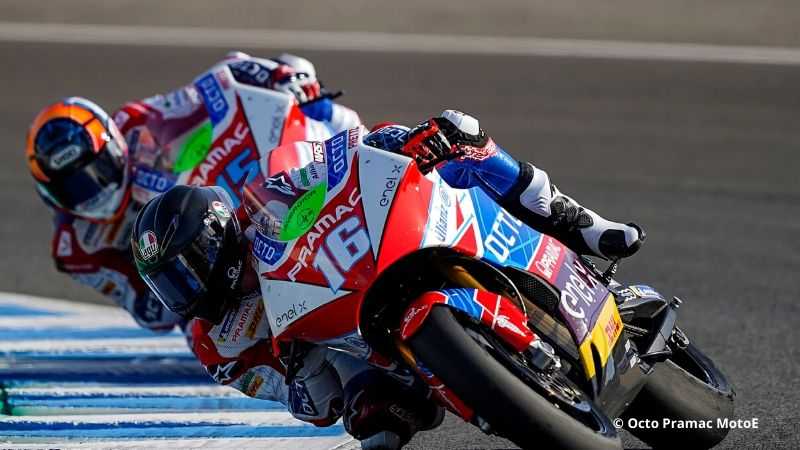 La seconda gara della Stagione 2020 del Campionato MotoE si chiude con entrambi i piloti Octo Pramac MotoE in Top 10. Alex De Angelis dopo una partenza complicata fa una gara di rimonta ed è protagonista di un favoloso sorpasso nell' ultima curva che gli permette di conquistare la quarta posizione. Josh Hook dopo una partenza difficile è riuscito a mantenere un buon ritmo e a arrivare in ottava posizione. Dopo le prime due gare del campionato Josh Hook e Alex De Angelis si trovano rispettivamente all' ottavo e undicesimo posto della classifica.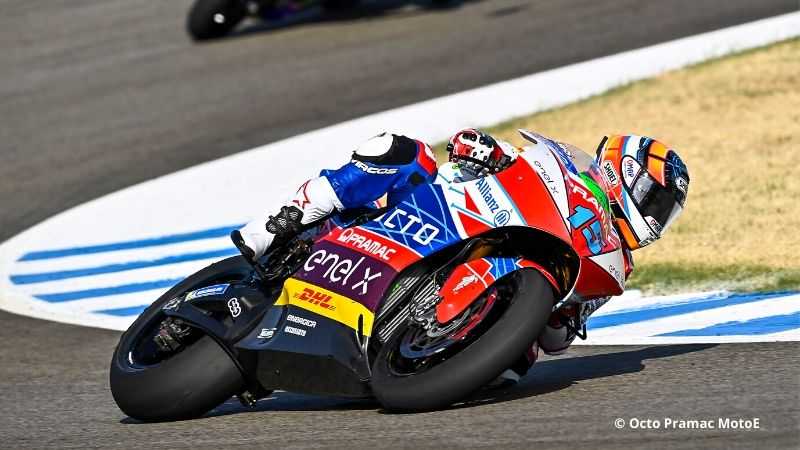 Alex De Angelis
"E' stata una gara condizionata dalla partenza perché mi si è impennata la moto e non ero preparato. Durante la gara ho girato molto forte, non ho fatto tutti i sorpassi che sparavo ma nell'ultimo giro mi sentivo più sicuro e sono riuscito a superare Canepa, così da conquistare il quarto posto molto importante per noi. Torniamo a casa con tante informazioni positive."
Josh Hook
"Non era l'inizio della gara che volevo, non ho potuto fare i sorpassi che speravo nella prima curva, ma siamo riusciti ad essere costanti durante tutta la gara. Abbiamo ancora del lavoro da fare, ma nel complesso penso che stiamo andando nella giusta direzione."
Here the complete file of the results of the GP of Andalusia.
Per essere aggiornato sulla MotoE World Cup, iscriviti al broadcast Whatsapp di Epaddock e ricevi sul tuo cellulare in tempo reale tutte le nostre notizie: scopri qui come.