La prima giornata di prove libere della MotoE sul circuito austriaco di Spielberg è iniziata con gli stessi protagosnisti del podio del GP di Germania. Nella prima sessione, Niki Tuuli ha preceduto Bradley Smith e Mike di Meglio. Il finlandese, alla guida della Energica Ego Corsa del team Ajo MotoE, ha fermato il cronometro a 1'35.866, a 162.1 Km/h di media, al quinto degli 11 giri totali effettuati. Da notare che il tempo registrato da Tuuli è stato di circa un secondo più basso del miglior tempo fatto con le Moto3. Il Red Bull Ring è sicuramente un circuito perfetto per sfruttare la grande coppia e accelerazione delle moto elettriche e i tempi sul giro lo dimostrano.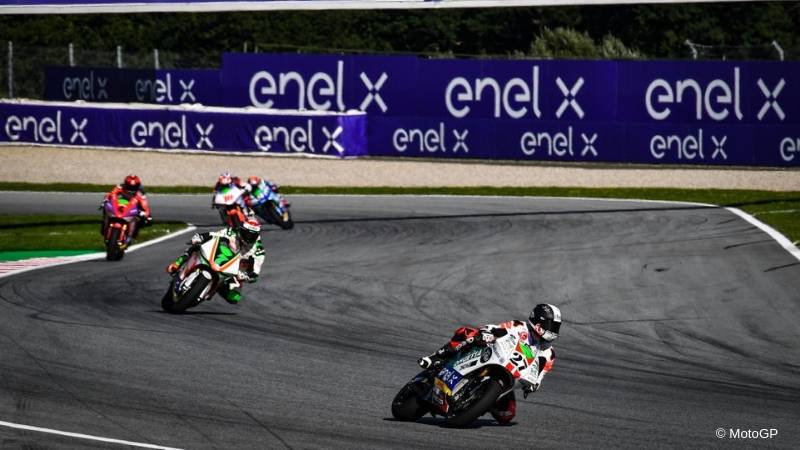 Già nella sessione della mattina si è messo in evidenza Mattia Casadei del team Ongetta SIC58 Squadra Corse, che ha chiuso 4° a 48 millesimi da Mike Di Meglio. In mattinata, dalla parte alta della classifica sono mancati due protagonisti, Eric Granado e Hector Garzo. Il pilota brasiliano e quello spagnolo hanno iniziato con cautela per apprendere le caratteristiche di un circuito su cui non avevano mai provato.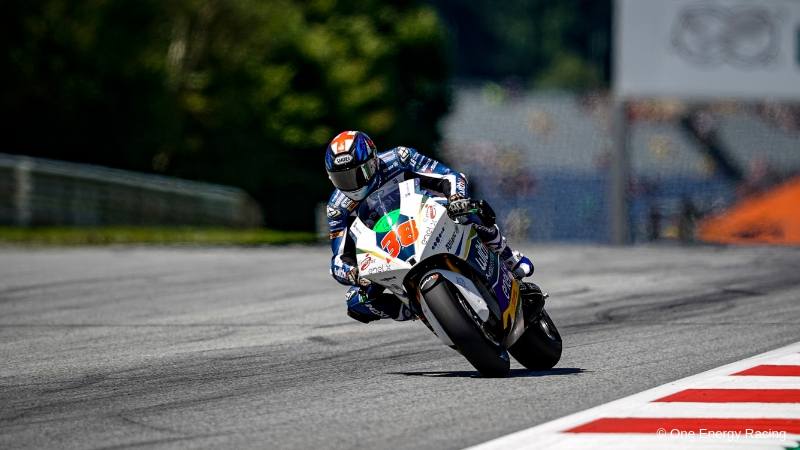 Alla fine della giornata Tuuli precede in classifica l'ottimo Mattia Casadei e Bradley Smith. Il finlandese chiude con il tempo di 1:35:225, staccando di 6 decimi il pilota italiano. Da notare che Casadei, pilota del team di Simoncelli, aveva corso su questa pista una sola volta due anni fa nella Red Bull Rookie cup, mente Tuuli e Smith hanno di sicuro più esperienza sul circuito austriaco. Significativo il miglioramento tra le due sessioni di Hector Garzo che, progredendo con le conoscenza del circuito, è passato dalla 10a alla 4a posizione, a 38 millesimi di Smith. Ci si aspettava lo stesso salto in avanti per Eric Granado ma una caduta ad inizio sessione lo ha costretto a recarsi al centro medico per un controllo (pilota ok). Tra gli italiani segnaliamo a fine FP2, Matteo Ferrari e Niccolò Canepa, 6° e 7°, Alex De Angelis 11° e Lorenzo Savadori 13°.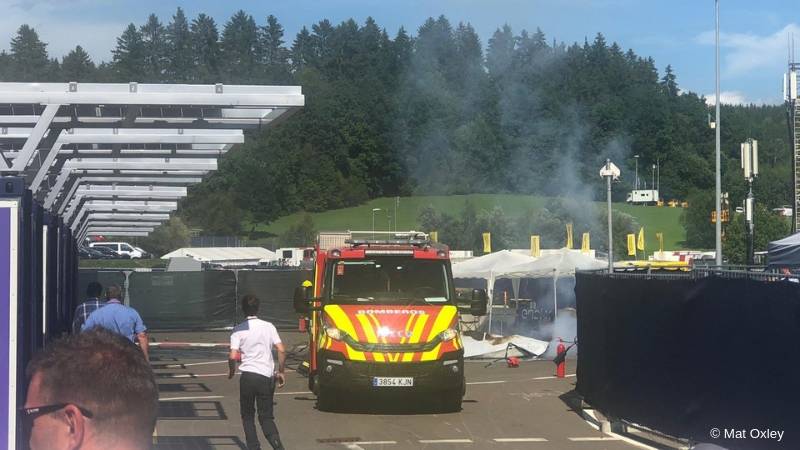 Tra le due sessioni sì e verificato un incidente ancora da chiarire alla moto di Tuuli. Qui la dichiarazione ufficiale di Dorna: "An investigation is currently underway to determine the reasons behind the fire that broke out today at the Red Bull Ring in Austria, where the second round of the FIM Enel MotoE World Cup is currently taking place. The incident involved bike #66 of Niki Tuuli and happened during the charging process of the motorcycle. The fire was immediately extinguished by the fire department and the action was performed in complete safety. MotoE action will continue as scheduled."
Sotto la classifica ufficiale con i tempi combinati di FP1 e FP2.