Il progetto TE-1 ha raggiunto il completamento della fase 3, con la costruzione del prototipo dimostrativo. Il progetto è frutto della collaborazione tra Triumph Motorcycles, Williams Advanced Engineering, Integral Powertrain Ltd e WMG dell'Università di Warwick, istituita per creare sviluppi innovativi nell'ingegneria specializzata delle moto elettriche e nella progettazione di tecnologie integrate innovative.
Il progetto TE-1, nato nel maggio 2019, è incentrato sullo sviluppo di tecnologie per moto elettriche e soluzioni integrate innovative da parte di Triumph Motorcycles, Williams Advanced Engineering, Integral Powertrain Ltd, e WMG dell'Università di Warwick ed è finanziata dall'Ufficio per i veicoli a zero emissioni inglese. L'obiettivo generale del progetto TE-1 è stato focalizzato sullo sviluppo delle capacità di progettazione e realizzazione di moto elettriche, al fine di fornire un contributo alla futura offerta di moto elettriche Triumph.
La fase 3 del progetto TE-1 ha raggiunto il suo completamento, con la costruzione finale del prototipo dimostrativo e integrando per la prima volta tutte le innovazioni sviluppate nelle fasi precedenti:
Triumph: telaio, cruscotto, sistema di trasmissione, elettronica, sospensioni (Öhlins), freni (Brembo) e software di controllo della moto;
Williams Advanced Engineering: prototipo della batteria unità di controllo del veicolo, convertitore DCDC, sistema di raffreddamento, sistema di ricarica e casing in carbonio;
Integral Powertrain: prototipo finale del motore con inverter integrato e sistema di raffreddamento;
WMG, University of Warwick: simulazioni di prestazione
Ora inizia la fase 4 del progetto che prevede la fase di test su strada. Il prototipo dimostrativo sarà aggiornato con le carene definitive e lo schema di verniciatura finale, in preparazione per i test in pista e la presentazione ai media. A questo punto, i risultati completi del progetto, comprese le specifiche finali e i risultati dei test, saranno pubblicati, così come approfondimenti e punti chiave su come la TE-1 ha raggiunto gli obiettivi prefissati. In questa fase i media potranno dialogare con il team di progetto, vedere il prototipo in azione in pista e ascoltare i tester.
Triumph Motorcycles – Nick Bloor (CEO di Triumph)
"È stato davvero emozionante vedere i progressi compiuti durante la fase 3 del progetto Triumph TE-1, con il prototipo finale della moto che ora viene sottoposto a test nella vita reale. Tutte le persone coinvolte in Triumph sono orgogliose di aver fatto parte di questa innovativa collaborazione britannica. Personalmente, sono entusiasta dei risultati che abbiamo già ottenuto con i nostri partner, e dell'entusiasmante anteprima del potenziale futuro elettrico che verrà. Non vediamo l'ora di continuare l'ambizioso e innovativo lavoro sul prototipo dimostrativo TE-1 attraverso la fase di test dal vivo e di condividere i risultati con i fan di Triumph in tutto il mondo".
Williams Advanced Engineering (WAE) – Dyrr Ardash (Senior Commercial Manager)
"Siamo lieti di collaborare a questo progetto, lavorando per fornire la tecnologia delle batterie e i sistemi di controllo di prossima generazione. Nel panorama attuale, la maggior parte della tecnologia delle moto elettriche offre prestazioni compromesse a bassi livelli di carica della batteria. Utilizzando una soluzione leggera e compatta siamo stati in grado di dare al pilota tutte le prestazioni per tutto il tempo (indipendentemente dalla carica della batteria), e un'autonomia di prima classe. Ci siamo concentrati a superare gli attuali limiti della tecnologia per ridurre la massa e ottimizzare la posizione nel telaio a vantaggio della maneggevolezza. Abbiamo anche aumentato le prestazioni della batteria, bilanciandone il design per l'accelerazione e l'autonomia, con simulazioni studiate per la guida in pista. In altre parole, il più aggressivo possibile. La densità di energia di questa nuova batteria sarà un significativo passo avanti rispetto alla tecnologia esistente, dando al pilota più potenza, più a lungo".
WAE ha anche progettato e sviluppato un'unità di controllo elettronico da zero che combina il sistema di gestione della batteria con le funzioni di controllo della moto in un unico pacchetto. Si tratta di una novità assoluta per questo mercato, che favorisce l'imballaggio e l'integrazione, ottimizzando al contempo le prestazioni e l'autonomia.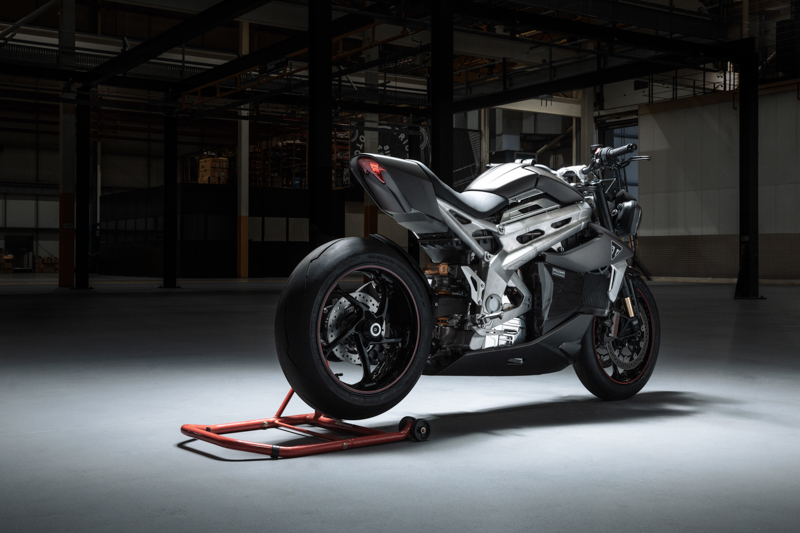 Integral Powertrain Ltd.'s e-Drive Division – Andrew Cross (Chief Technical Officer)
"Uno dei fattori più influenti nella maneggevolezza e nelle prestazioni di una motocicletta è la massa, quindi in Integral Powertrain ci siamo concentrati molto sul fare un cambio di passo nel design del motore e dell'inverter, eliminando ad esempio i pesanti cavi ad alta tensione. Questo offre un prodotto che è significativamente più compatto e leggero di qualsiasi cosa attualmente disponibile sul mercato. Il motore produce 130kW (quasi 180 cavalli), ma pesa solo 10 chilogrammi, molto più leggero della tecnologia esistente e chiaramente una piccola frazione della massa dei tradizionali motori a combustione interna. La tecnologia degli switch al carburo di silicio nel nostro nuovo inverter integrato scalabile contribuirà a stabilire nuovi standard in termini di efficienza delle moto elettriche. L'applicazione di questa tecnologia significa un peso complessivo più leggero con prestazioni e autonomia significativamente maggiori. In parallelo, abbiamo un'attenzione molto forte sul design per la produzione e l'attività di assemblaggio, in modo che tutte queste alte prestazioni del motore e dell'inverter possano essere offerte in modo conveniente. In definitiva, questo sarà davvero un powertrain leader del settore che contribuirà a definire il futuro della mobilità elettrica. Con il progetto TE-1 siamo orgogliosi di far parte di questo progetto storico per l'industria britannica".
WMG, at the University of Warwick – Truong Quang Dinh (Assistant Professor of Energy Management and Control Systems)
"La nostra creazione di modelli iniziali di simulazione al computer all'inizio della Fase 1 è stata fondamentale per garantire che la selezione dei componenti fosse appropriata per raggiungere gli obiettivi di prestazione definiti dai partner per il prototipo TE-1. Abbiamo continuato con questo lavoro nella fase 2 del progetto, perfezionando i modelli a un livello molto più complesso per consentire a noi e ai partner di imitare ulteriori componenti della moto come i sistemi di frenata, accelerazione, illuminazione e altri sistemi e imitare la guida nel mondo reale per fornire opportunità di sviluppo prima che i componenti fossero completamente progettati. Inoltre abbiamo creato un impianto fisico cablato con tutte le unità di controllo, al fine di implementare un programma di test di convalida del design per garantire che la funzione di ogni sezione fosse entro i limiti consentiti".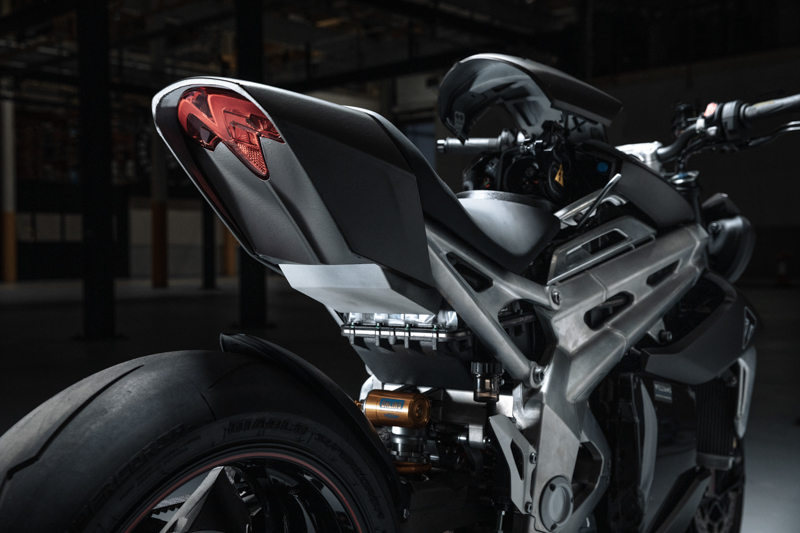 Per essere aggiornato sulla MotoE World Cup, iscriviti al broadcast Whatsapp di Epaddock e ricevi sul tuo cellulare in tempo reale tutte le nostre notizie: scopri qui come.