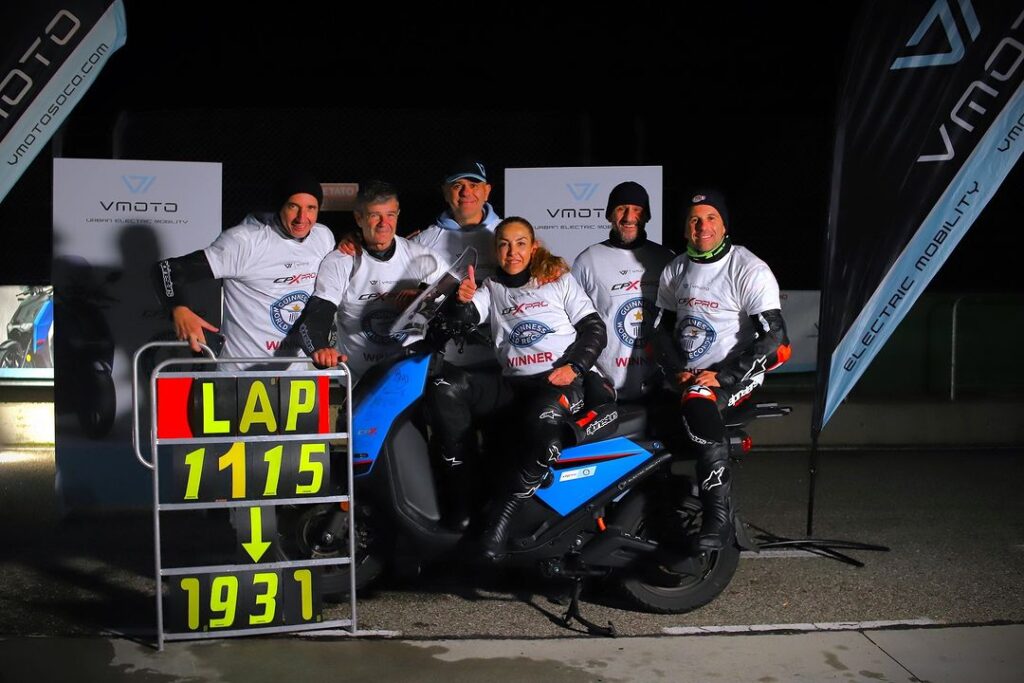 Tra pochi giorni, ad EICMA 2023, il gruppo Vmoto presenterà diverse novità ispirate ai concetti di design e performance aerodinamica, ma intanto, sul circuito Tazio Nuvolari, conquista il nuovo record di durata per uno scooter elettrico.
1931 km percorsi in 24 ore con uno scooter elettrico: è questo il nuovo record conquistato da Vmoto con un CPx PRO sul circuito Tazio Nuvolari. Ora sarà più difficile dire che i mezzi elettrici a due ruote hanno un problema di autonomia, dopo che uno scooter elettrco ha percorso 1931 km in un giorno. L'impresa da Guinness dei primati è stata portata a termine da un team di cinque tra piloti (tra cui Massimo Roccoli) e tester in sella ad un CPx PRO, lo scooter più performante della gamma Vmoto. L'impresa non è stata accompagnata da un meteo clemente, anzi, si è svolta in gran parte sotto la pioggia per il passaggio della tempesta Ciaran sul nord Italia. A permettere il nuovo record non sono state solo le prestazioni in pista del CPx PRO, ma anche il lavoro nel box per permettere il rapido swap delle batterie tra una sessione e l'altra.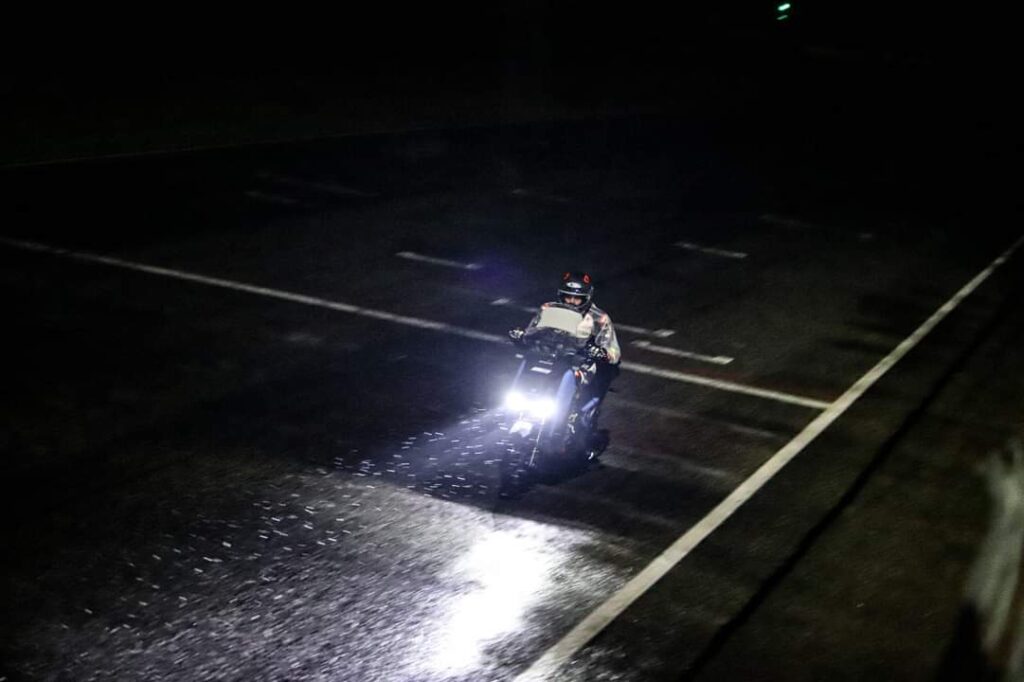 Quest'impresa troverà sicuramente eco ad EICMA 2023, al via il 7 novembre. Il marchio Vmoto, uno dei principali costruttori di motocicli e scooter elettrici, al Salone milanese punterà in particolare su due temi per coinvolgere il pubblico del Salone: "The Power of the Air" (l'importanza e la forza determinante dell'aria sui corpi in movimento), e "Performance and Endurance" (Il cruciale legame tra le doti di prestazioni e resistenza di ogni veicolo).
Lo stand di Vmoto Soco ospiterà, per tutta la settimana, dal 7 al 12 novembre, novità e sorprese ispirate ai concetti di design e performance applicati ai concept di aerodinamicità. Fra questi, l'innovativo progetto APD, sviluppato con il Centro Stile e Design di Pininfarina e la presentazione dello scooter elettrico CPx Explorer, novità della famiglia del best seller CPx Pro. Sarà inoltre possibile ammirare i veicoli creati in occasione delle prestigiose collaborazioni di Vmoto con Ducati Corse e Porsche Carrera Cup Italia.
Vmoto sarà presente a EICMA 2023, Padiglione 11 – Stand I46.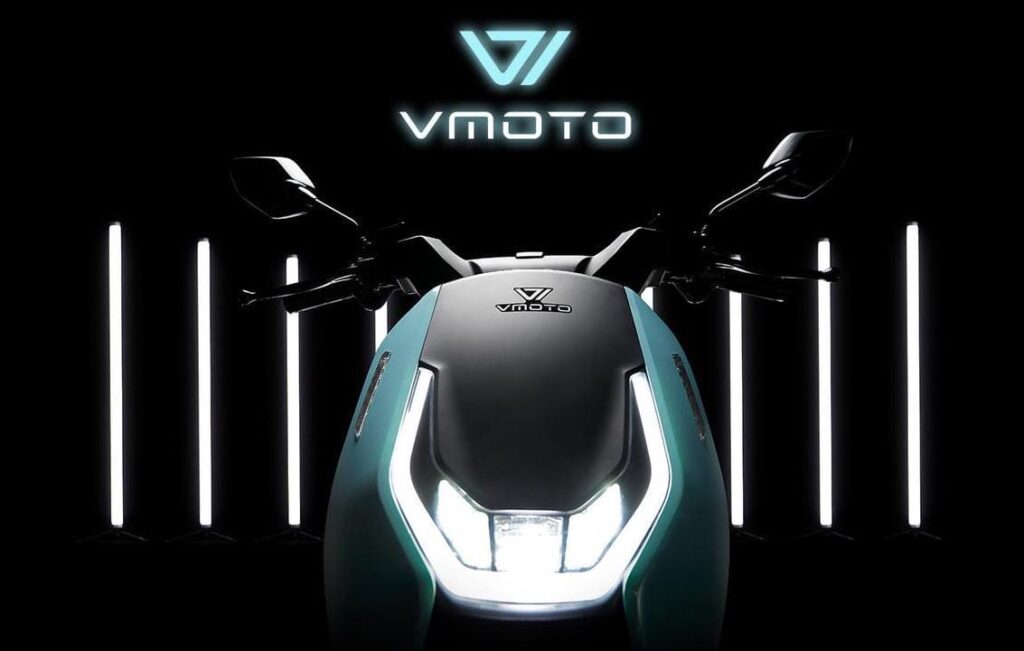 Maggiori informazioni su: https://it.vmotosoco.com/