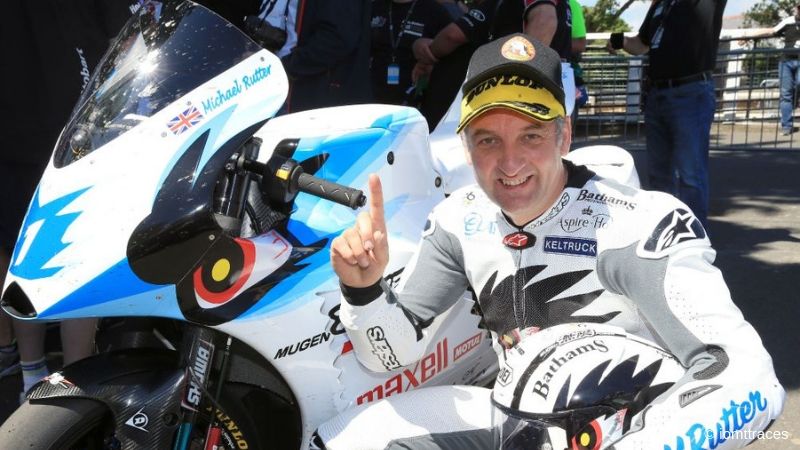 "Come si guida una moto elettrica in pista?" E' una domanda che sempre più appassionati si fanno, ora che manca solo una settimana all'inizio della MotoE World Cup, la classe elettrica della MotoGP.
Mat Oxley, di Motorsport Magazine, ha pensato di chiederlo direttamente al pilota più vittorioso con le moto elettriche, Michael Rutter, 5 volte vincitore del TT Zero all'Isle of Man. Rutter, in pratica, tutte le volte che è partito, è arrivato primo.
Qui abbiamo estratto e tradotto alcuni dei passaggi più significativi dell'intervista ma prima vi segnaliamo un dato molto significativo: al TT dell'Isle of Man, le moto elettriche corrono dal 2009 e il primo record sul giro è stato di 87,4mph. Tre settimane fa, Rutter ha vinto portando il record a 121.9mph; un miglioramento del 40% in 10 anni. Al TT Zero la moto da battere è la Mugen Shinden, costruita dalla società fondata da Hirotoshi Honda, figlio di Soichiro, il padre della Honda.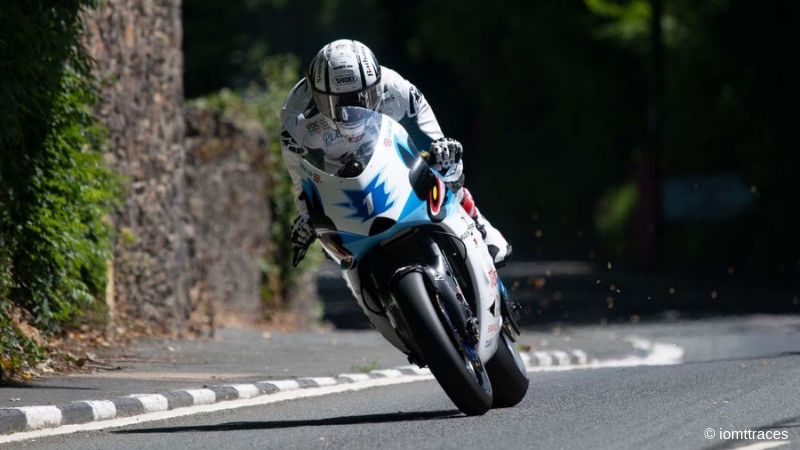 "La Mugen è una moto molto estrema e le differenze rispetto ad una superbike non sono così tante. Ovviamente è silenziosa, ma la differenza maggiore è nell'ultima parte della frenata, in cui si sente molto il peso (circa sui 260kg). Nei cambi di direzione è molto agile ma a causa del peso devi frenare prima. La potenza e la coppia della Mugen sono eccezionali, al livello della S1000RR Superstock (Rutter quest'anno ha corso il TT con 4 moto: la Mugen nel TT Zero, la Honda RC213V-S in Superbike e Senior class, la BMW S1000RR in Superstock e la Kawasaki ER-6 nella classe Lightweight). Uscendo dalle curve strette come Ramsey Hairpin la Mugen è meno performante della BMW ma quando sei a 150mph sono equivalenti. Il motore ha una gran coppia fin da subito e l'erogazione è molto lineare. La moto non ha il cambio ma è possibile decidere quale comportamento assegnare al freno motore.
John (McGuinness, il compagno di squadra di Rutter) vuole una moto senza freno motore, come una due tempi, io invece ne voglio tantissimo, in pratica voglio una moto che torni dietro in curva da sola. Basta dire ai tecnici quanto ne vuoi e dove, e loro configurano il sistema di controllo della moto per darti il freno motore che chiedi. Tra l'altro, più freno motore hai, più energia rigeneri e metti nella batteria, non è una gran quantità ma aiuta. Parlando di percorrenza di curva, nelle curve veloci non c'è differenza con altre moto mentre in quelle lente sì, a causa del maggiore peso. Inoltre, la Mugen è anche più sensibile ai dossi e alle strisce bianche."
L'intervista completa in inglese potete trovarla qui (link)