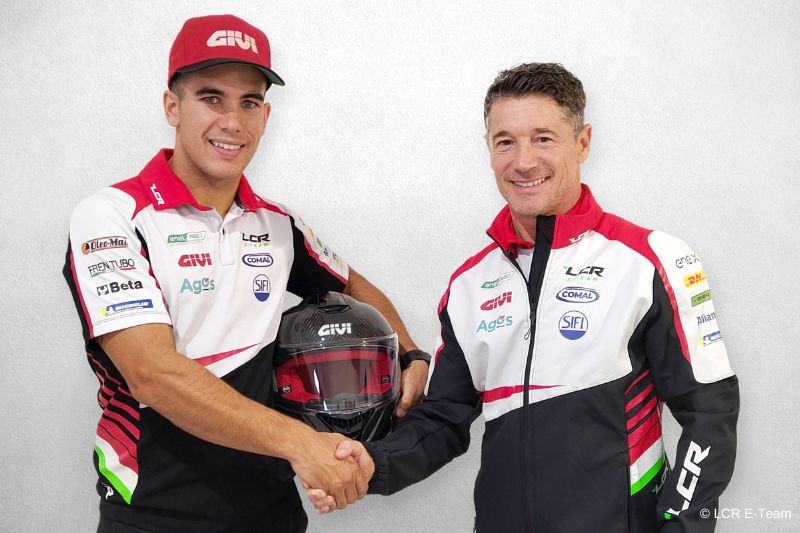 Miquel Pons rinnova con l'LCR E-Team per la stagione 2023 della MotoE. La squadra di Lucio Cecchinello continua così per il terzo anno il suo percorso con il pilota spagnolo nella classe elettrica della MotoGP. Pons e il suo compagno di squadra, Eric Granado, saranno in pista con una nuova moto, la MotoE di Ducati, il nuovo fornitore unico per il campionato del mondo 2023.
Il pilota spagnolo Miquel Pons continuerà a correre per l'LCR E-Team nel MotoE World Championship 2023 dopo due ottime stagioni con la squadra di Lucio Cecchinello.
Nei due anni con il team LCR, il ventiseienne di Palma de Mallorca ha conquistato sei podi e una vittoria, a Barcellona, nella sua stagione di esordio. Pons ha chiuso al quinto posto la stagione 2022 della MotoE, mentre nel 2021 è stato "Rookie of the Year". Oltre ad aver rappresentato la miglior stagione di Pons in MotoE, l'ultima è stata anche quella di maggior successo per il team LCR, con due doppiette in gara a Jerez e in Austria. Dopo due anni di apprendistato, nel 2023 Pons sarà sicuramente uno dei pretendenti per il titolo di campione della MotoE. Quest'anno il campionato si disputerà con una nuova moto, la MotoE di Ducati, il nuovo fornitore unico per il campionato del mondo MotoE.
Miquel Pons (LCR E-Team)
"Sono molto entusiasta di continuare a lavorare con il Team LCR. Questa è una grande famiglia per me, visto che questo è il terzo anno consecutivo insieme. Voglio ringraziare Lucio per avermi dato questa opportunità. Quest'inverno lavoreremo duramente per arrivare più forti possibile ai primi test e per essere pronti per la prima gara a LeMans!".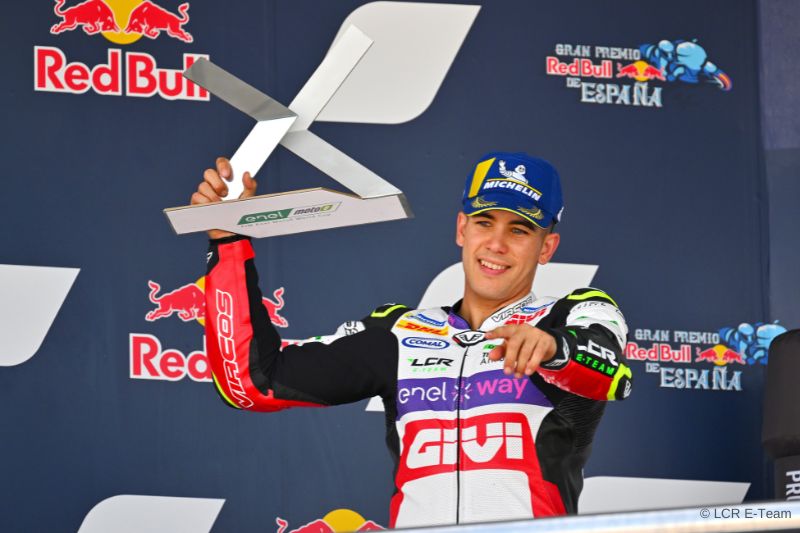 Lucio Cecchinello (LCR E-Team)
"Siamo molto felici di annunciare il rinnovo del contratto con Miquel Pons per la stagione 2023 della MotoE. Ci sentiamo particolarmente orgogliosi perché abbiamo portato Miquel dal campionato spagnolo alla MotoE perché credevamo nel suo potenziale e infatti ha dimostrato di essere un pilota veloce, un vincitore di gare e credo che abbia ancora un margine di miglioramento; il nostro obiettivo è quello di lottare per il titolo!".
Foto: LCR E-Team

Per essere aggiornato sul MotoE World Championship, iscriviti al broadcast Whatsapp di Epaddock e ricevi gratuitamente sul tuo cellulare in tempo reale tutte le nostre notizie: scopri qui come.