The Yamaha E01 rode the streets of Jakarta, Indonesia for the first time - The Yamaha E01 is an electric scooter equivalent to a 125cc endothermic engine. It is available for rental in Japan and will soon be available in Europe as well.
A few months ago, Yamaha Motor announced the launch of two electric scooter models: the NEO's and the E01. The first is the electric version of the famous NEO's with a 50cc heat engine, it is a scooter designed for urban mobility and is already available on the Italian market. The E01 is an 8,1 kW class electric scooter (equivalent to a 125cc) which will be available in Japan in a few days and soon also in Europe. The formula designed by Yamaha for the E01 is that of sharing and rental.
A total of 20 Yamaha E01 units are available in Indonesia for public testing. The initial phase will take place in four major cities of Indonesia: Jakarta, Bandung, Bali and Medan, with a total target of 4.000 attendees as of November this year. Residents of the four Indonesian cities interested in participating in the E01 market test program can register online via the link or QR code available from Yamaha dealers or the My Yamaha Motor application.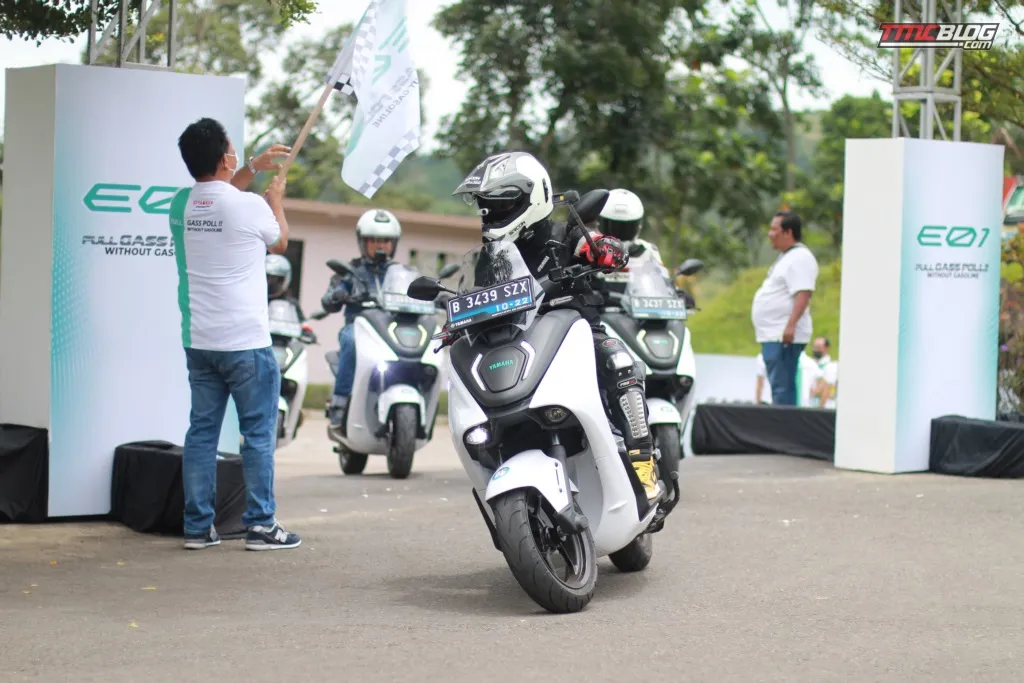 The E01 is an electric scooter with a usability equal to that of a 125cc class heat engine scooter and performance suitable for interurban mobility, as well as being a scooter suitable for sharing.
The E01 is manufactured at Yamaha's main factory in Iwata Japan.
From July 01st, the EXNUMX will be available for rent in Japan through sharing companies; furthermore, some models will be assigned to a selected group of users to collect data and feedback for the development of the model.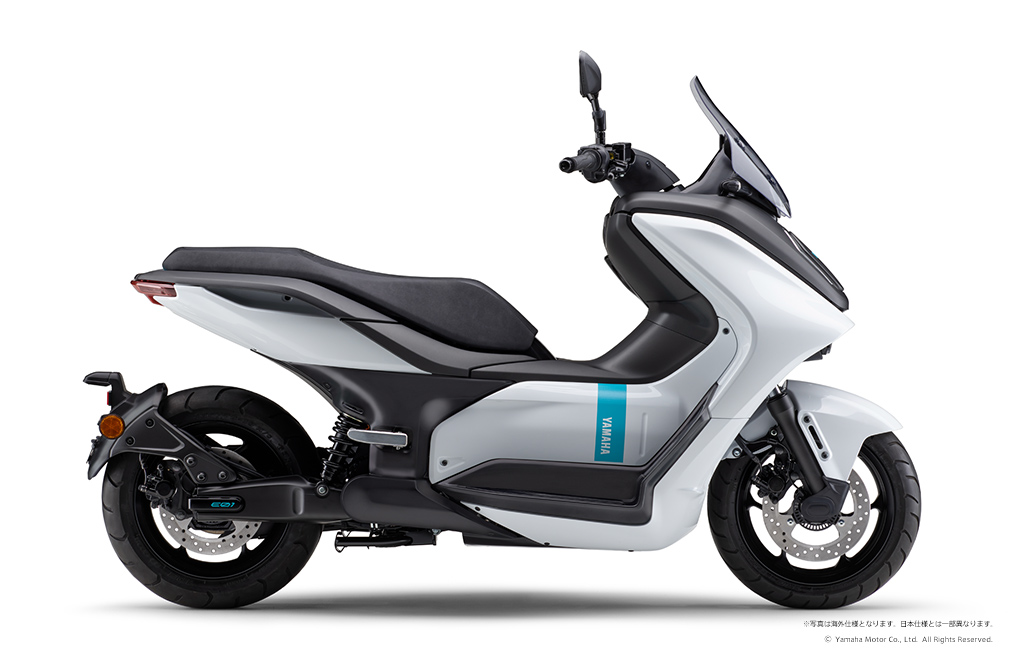 The Yamaha E01 is an 8.1kW (about 11 horsepower) electric scooter with 30Nm of torque. It has a declared range of approximately 104 kilometers on a single charge; not bad, considering that recharging can be done via three different systems: a quick charger, a normal charger and a portable charger. According to Yamaha, the fast charger will be able to go from zero to 90% charge in about an hour, while the slower, the portable one, will take about 14 hours to fully charge.
The battery has a capacity of 4,9 kWh and is fixed on the vehicle. The battery casing is made of die-cast aluminum to ensure compactness, lightness and high strength. The motor is of the integrated permanent magnet synchronous type (IPMSM) and is air-cooled. Yamaha says the E01 engine represents the highest level in the industry when it comes to power / torque density and high efficiency.
The maximum torque of 30 Nm is generated at low rpm, from start up to 1.950 rpm, while the maximum power of 8,1 kW is reached at 5.000 rpm. Torque from low revs and linear power delivery allow for easy handling of the E01 on city streets and at low speeds. An extremely interesting datum of the E01 is the silence: 58dB.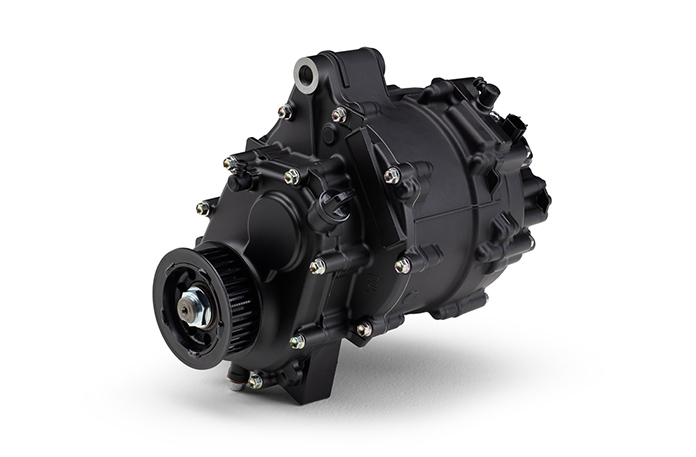 There are three driving modes available:
- Power: mode that maximizes engine power. Suitable for climbing and accelerating overtaking
- Standard: ideal for general road use, with performance equivalent to a 125cc scooter
- Eco: ideal for long distance driving, has limited battery consumption (Vmax: 60 km / h)
Among the other features of the Yamaha E01 scooter are regenerative braking that replicates the feel of a traditional engine brake and a traction control system to facilitate starting.

The first Yamaha E01s to hit the streets will be in Japan, for a campaign that will involve 100 scooters that can be leased for a limited time. In practice it will be a demonstration campaign lasting about three months.
E01 and NEO's are part of the Yamaha Motor Group's 2050 Environmental Plan which sets the goal of reducing Scope 2 CO3 emissions (emissions produced by the company's value chain) by 90% by 2050 compared to 2010. The E01 and NEO's are two strategic electric vehicles for Yamaha to achieve this goal.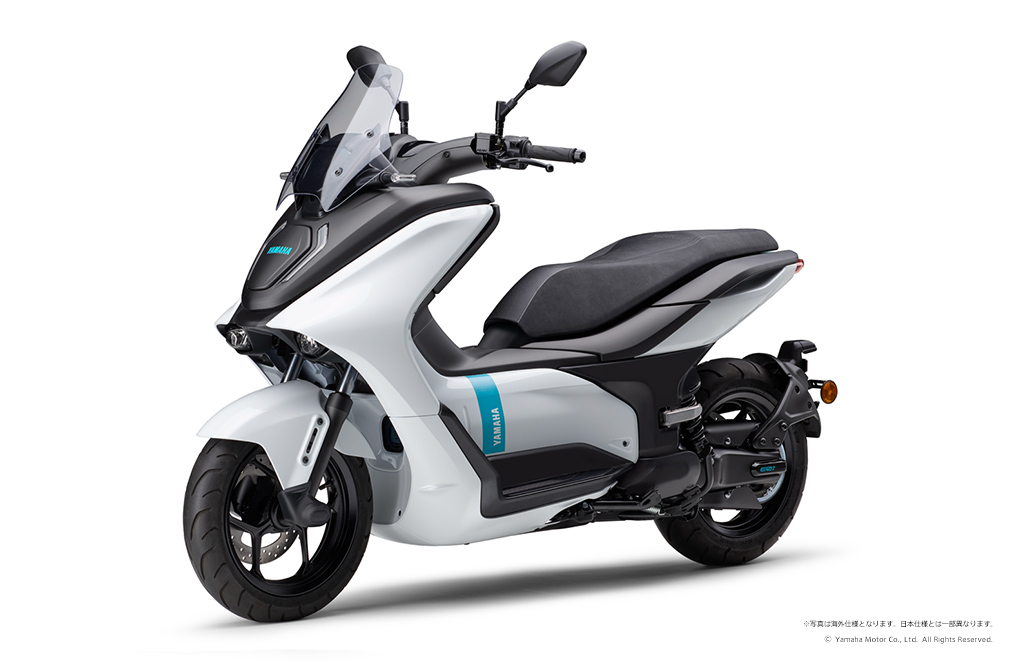 Photos: Yamaha Motor Co.