The WithU RNF team arrives in MotoGP and in MotoE for the 2022 season. As for the MotoE World Cup, the newborn team chooses two riders who have already participated in the MotoGP electric class in the past: Bradley Smith and Niccolò Canepa.
There could not have been a more iconic and original stage than the Verona Philharmonic Theater, where WithU Yamaha RNF MotoGP Racing unveiled the new livery of the Yamaha YZR-M1 for the 2022 MotoGP World Championship, together with the new bike that will race in the MotoE World Cup. Team WithU RNF will compete in both world championships in 2022.
Present at the Verona event were: Matteo Ballarin (President of Europe Energy which owns the WithU brand), Razlan Razali (Founder and Team Principal of RNF MotoGP), Wilco Zeelenberg (RNF MotoGP Team Manager), Filippo Corti (RNF GRT MotoE Team Manager), the MotoGP team riders Andrea Dovizioso and Darry Binder, and the two MotoE team riders, Niccolò Canepa and Bradley Smith (who attended from remote).
The WithU GRT RNF MotoE team opens up a new challenge with a lineup of two riders: Niccolò Canepa and Bradley Smith. The Italian Canepa will participate in his third year in the electric class, after a break in 2021. In the previous two seasons in MotoE, the Italian rider was regularly in the Top 10, and was close to the podium on many occasions. As well as Canepa, Bradley Smith will return to MotoE; he was the runner-up in the 2019 season of the MotoE in which he had obtained four podiums.
Niccolò Canepa (WithU GRT RNF MotoE team rider)
"I'm super excited to come back to MotoE after missing the last season, and I'm even more excited to race in the WithU GRT RNF MotoE team! The FIM Enel MotoE World Cup is a championship that is growing and I'm proud to be a part of this. The bike livery is really special and I can't wait to ride this beauty soon!"
Bradley Smith (WithU GRT RNF MotoE team rider)
"I'm excited to be back in MotoE and excited to be back in the MotoGP paddock after an unexpected year off. It feels nice to be back with the same team - although with a little bit different structure - I raced for, to some great results in 2019. I would obviously go one step better this year after getting the silver medal. I've watched the championship closely the last couple of years. As always, the championship remains very competitive. I'm thrilled for the new format this season, the fact that the Qualifying is a little bit more normal and there is 14 races, which gives us a longer championship and more opportunities. There are plenty of different tracks that I'm excited to race; for example Mugello and also Finland. So, let's get started."
Filippo Corti (WithU GRT RNF MotoE Team Manager)
"We couldn't have a better scenario to release our MotoE bikes! The presentation was amazing as the bikes and we cannot wait to begin a new journey in a really competitive and growing championship. Our whole crew is fully addicted to it and ready to fight for ambitious results having as well two high-level riders with Bradley and Niccolo. We're convinced that the partnership between WithU, RNF and us will bring out a lot of good things throughout the season as we already shared good moments. We are just impatiently waiting now to see these beautiful bikes on track for the first tests and for the first race of the season!"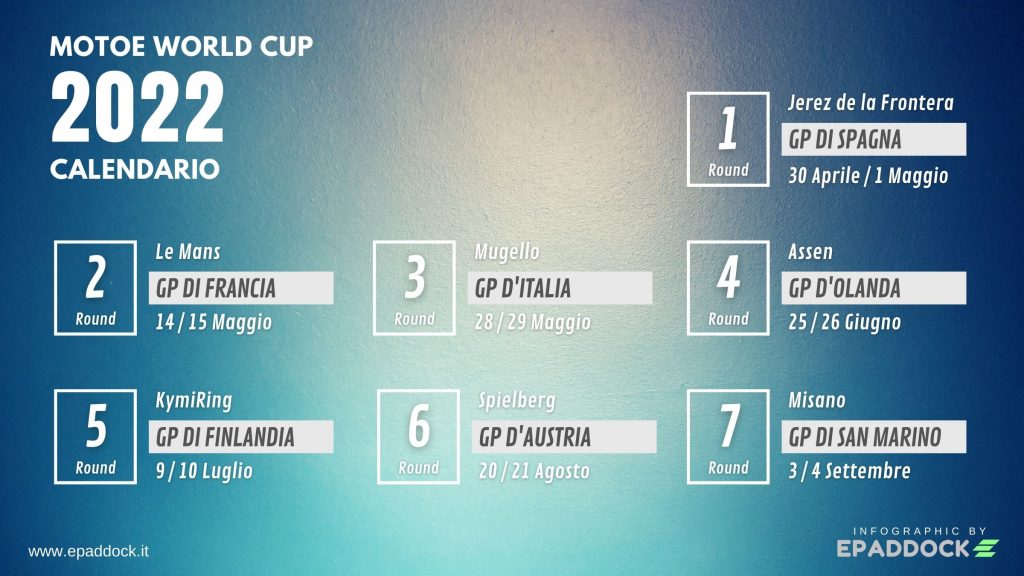 To be updated on MotoE World Cup, subscribe to Epaddock's Whatsapp broadcast and receive all our news on your mobile phone in real time: find out how here.