ThunderVolt NK-ER 2021 Trophy
The second edition of the ThunderVolt NK-ER Trophy organized by the FMI (Italian Motorcycle Federation) starts in 2021. The competition takes place over five events:
10-11 April - Happy Valley, Cervia (RA)
17-18 July - TBD - Emilia Romagna
4-5 September - Le Querce Karting, Cascia (PG)
October 16-17 - Adria International Raceway, Adria (RO)
The championship is a single-make based on the NK-ER electric motorcycle produced by ThunderVolt. Compared to the previous edition, the drivers have a new map that allows them to reach the maximum speed of 105km / h compared to 90km / h last year.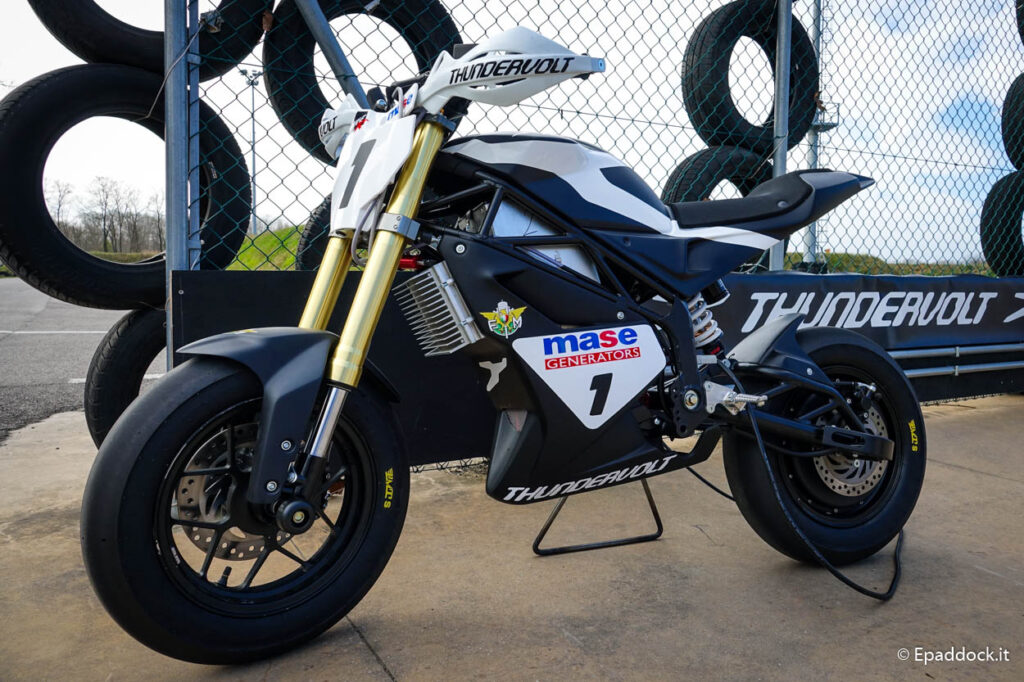 At the start of the championship, the top three finishers last year: Alessandro Russo, Loris Capozzi and Luca Rosetti. The beginners with electric pitbikes are: Alessio Salaroli, European vice-champion and two-time Italian minibike champion, Marco Lo Iacono, Francesco Zaramella, Cristian Cimatti, Luca Borsetto, as well as wild cards that will be added from time to time.
Here the thoughts of Loris Reggiani, creator of the Thundervolt pitbike together with Giuseppe Sassi and Bruno Greppi:
"I miss the unique taste in driving the 2-stroke and therefore being able to create a bike that is certainly innovative, but also so precise in driving and so fun, which moreover must be driven in distance like a 2-stroke, it made me ignite "the spark" in the eyes. Seeing what these guys can do on our ThunderVolts really thrills me. I too started my career in a single-brand championship and I never thought I could one day give others the chance to try to live my unforgettable experiences. The level of the riders in the trophy is remarkable, so it is an excellent testing ground also for future riders, who will inevitably soon compete on electric bikes, but at least now we have proof that it will be a lot of fun! "