Matteo Ferrari (Trentino Gresini team), Hector Garzò (Tech3 E-racing), Xavier Simeon (Avintia Esponsorama Racing), and Mattia Casadei (Ongetta Sic58 Squadra Corse) are the four drivers who climbed onto the podium of the two races that took place this weekend at the Misano track for the San Marino GP. Here their statements on the podium.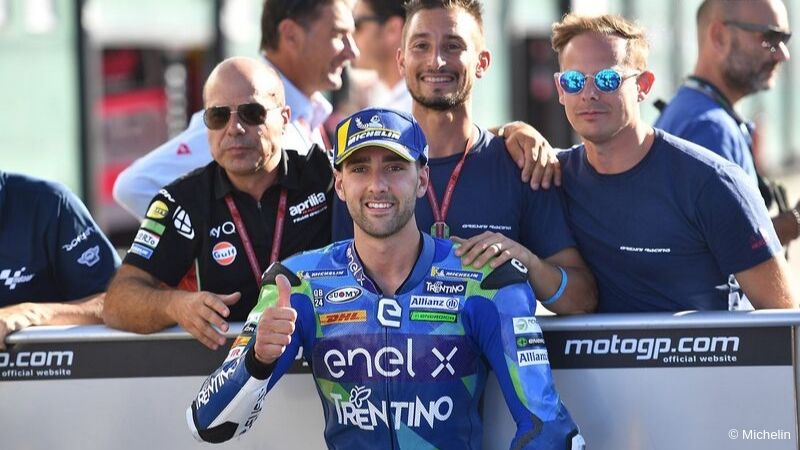 Matteo Ferrari
"The victory of the race 1 was incredible, in front of my home fans and with two really good opponents like De Angelis and Simeon. They were fast and they prepared the curves very well so overtaking became difficult ... At the right time I passed them, I improved the pace and I took the lead. Many thanks to my team because the bike was perfect, a modification on Friday put us a in perfect condition despite a very hot track. On Sunday it was a completely different race and with the team we had decided a more aggressive start and a high pace right away. It worked and it went exactly as we wanted. We are very happy and perhaps we did not expect to do so well, but we were confident on it. Luck was also important because during the first race Simeon came very close to me risking a crash. It went well and now we will try to confirm ourselves in Valencia in November."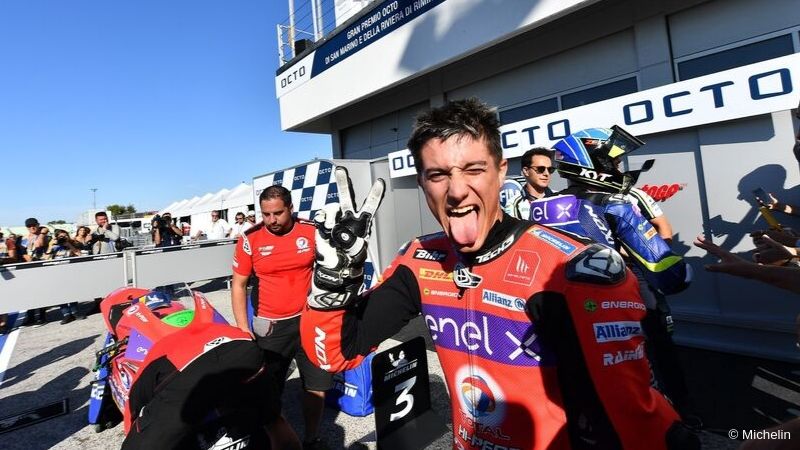 Hector Garzò
"I'm really happy, in Race 1 it was my first podium! We have been trying all season so far and finally we managed to achieve it. Friday has been really difficult for me, my team was working nearly all night to fix the bike and they did a great job, so huge thanks to them! We know since Friday, that we have the pace to fight for the podium and finally we did it. Two podiums in a row are an extraordinary thing. We tried to fight for the victory in race two too, but it was not possible and after the crash of Austria, we learned the lesson and we tried to keep the second position, which is very good for the championship. Now I'm happy because we are going to my home track next and we have two races again. I'm sure that with my team and our great work, we can give everything there."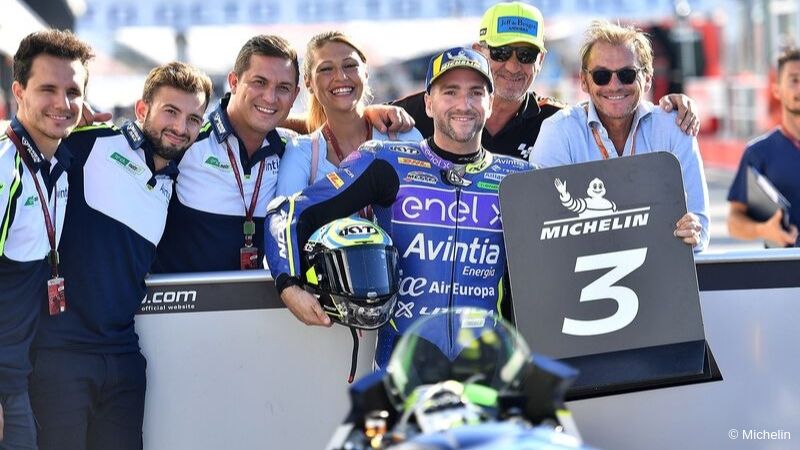 Xavier Simeon
"It's been a plus and minus weekend. In the 1 race, we got a really positive third place that moved us up to second position in the overall standings and that motivated us a lot. We missed the second position on the podium by little but we can't complain as we were in podium position. Instead I'm disappointed with the 2 race. I tried to save the battery before the start, and it seems like doing a slower lap before getting to the gird did not help me. I'm disappointed because we probably lost the chance to fight for the championship in Valencia although it is still possible. The most important thing is that I leave Misano with a podium and we can fight for the second place in the World Cup."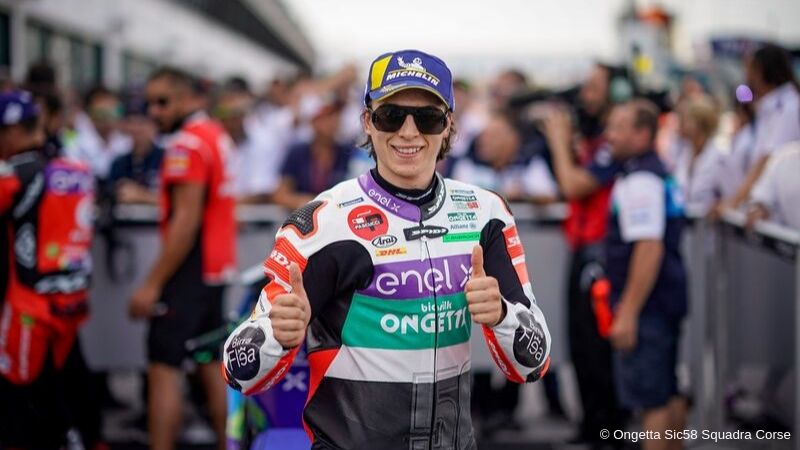 Mattia Casadei
"Race 1 had started well, I was in good shape. Unfortunately Tuuli hit me and my race ended too soon. I am sorry for all my sponsors and friends who were here to see me. But we were confident for the Sunday race. 2 race was indeed a beautiful race, we really wanted to! I started well, even if a little behind. The bike was very fit, and I wanted to make the podium. I made a good comeback. I dedicate this victory to Paolo and Aldo for having always believed in me. I thank the whole team for the great work done, the sponsors and the many friends that support me."
At this link you can download the results file of 1 race and 2 race of the San Marino GP.