Mike Di Meglio (EG0,0 Marc VDS), Xavier Simeon (Avintia Esponsorama Racing), and Bradley Smith (One Energy Racing) make up the first file of the second race of the MotoE World Cup. Here their statements at the end of E-pole.
Mike Di Meglio
"I'm so happy to take this first pole position for Team Estrella Galicia 0,0 Marc VDS in MotoE. I must thank my team because we worked so hard during the winter to understand the bike and how we can improve on each track. We've done a great job and I'm so happy that our hard work has paid off. I've tried to be fast each time I've left the box this weekend to prepare for E-Pole. I saw Xavier set a very fast lap time and I knew I had to take a lot of risks to beat him. I pushed very hard and concentrated on not making any mistakes and gave my maximum and thankfully it was good enough for pole position. Qualifying on the front row is always important but I think even more so at the Red Bull Ring because it is not very technical and not easy to make overtakes. The key will be to make no mistakes and push very hard on the first lap because it is only a sprint race and you have to give your maximum the whole time."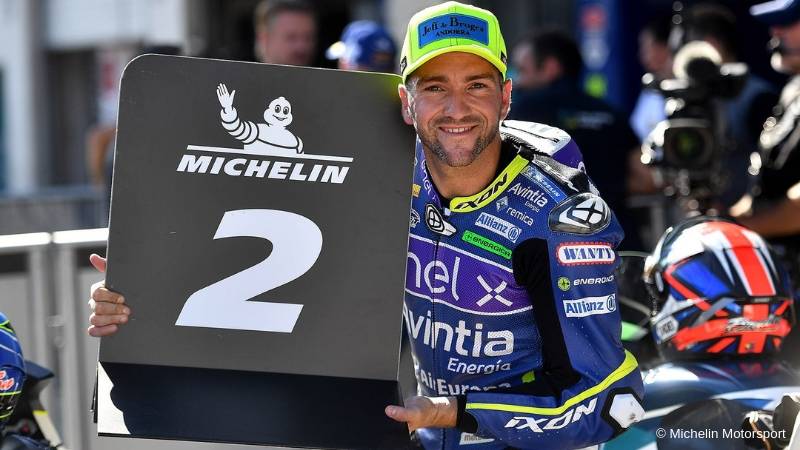 Xavier Simeon
"I am very happy, I like the qualifying format of the MotoE. You have to be very focused and not make mistakes. I got a lot of fun and did a great lap even though Mike did better than me. So, again France vs Belgium. It is very important to start from the front row because the race has only 6 laps and many riders will push from the start. This is a circuit where a mistake in the first corner can cost a lot of positions so it will be important to start well and not make mistakes on the first lap. "
Bradley Smith
"I am very happy with our first front row. After the hard E-Pole session at Sachsenring, I had been studying this circuit very thoroughly to try to be at the front at this Grand Prix. My lap wasn't perfect, and I lost some time on the first two braking points, but in the end it was enough to be among the first three places on the grid. We were also able to improve a lot, I'm very happy with the work we are doing this weekend. Even so, the points are awarded tomorrow; I will try to make a good start and push from the beginning. I think there is an opportunity to open a gap, so that's what I will try to do from the first lap onwards."
At this link you can download the E-Pole results file in Austria (link)