The final standings of the Epole was made difficult by the numerous laps cancelled due to the yellow flags, in particular the lap that had given the provisional pole position to Dominique Aegerter (Dynavolt Intact GP) was cancelled.
Starting from the first place of the grid of the French GP is Eric Granado (One Energy Racing). At his side in the front row Miquel Pons (LCR E-Team) and Matteo Ferrari (Indonesian E-Racing Gresini MotoE).
From the second row will start Xavier Cardelus (Esponsorama Racing), Alessandro Zaccone (Octo Pramac MotoE) and Dominique Aegerter (Dynavolt Intact GP).
The 2020 champion Jordi Torres (Pons Racing 40).
Here are the statements of some of them.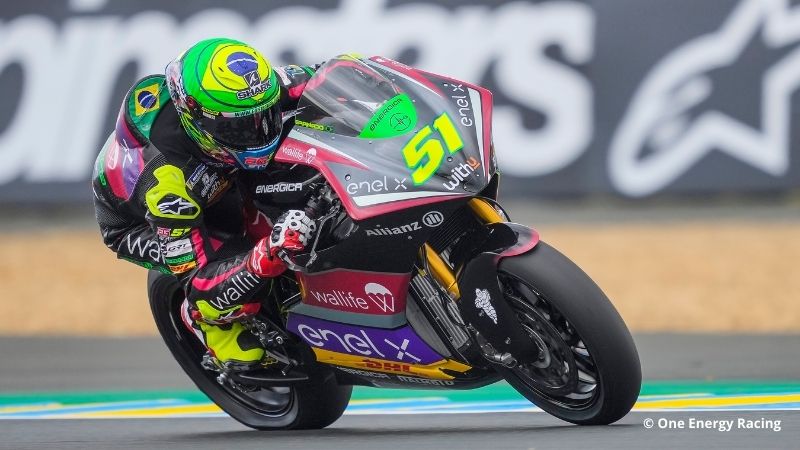 Eric Granado
"It has been a strange day. In the morning the track was not in perfect shape and I was not able to push much compared to yesterday. At least I was fast and I felt good in the dry. Then, in the E-Pole session, it rained a lot and I was the first to go out, but there was too much water on the track. When we restarted the session, the rear of my bike was spinning a lot. We kept trying, but then I crashed on my third timed attack. However, after several riders had their last lap cancelled, tomorrow we will start from pole. We shall see if it rains tomorrow or not, but I'm prepared for both sets of conditions. In addition, my team will help me to be competitive in any situation."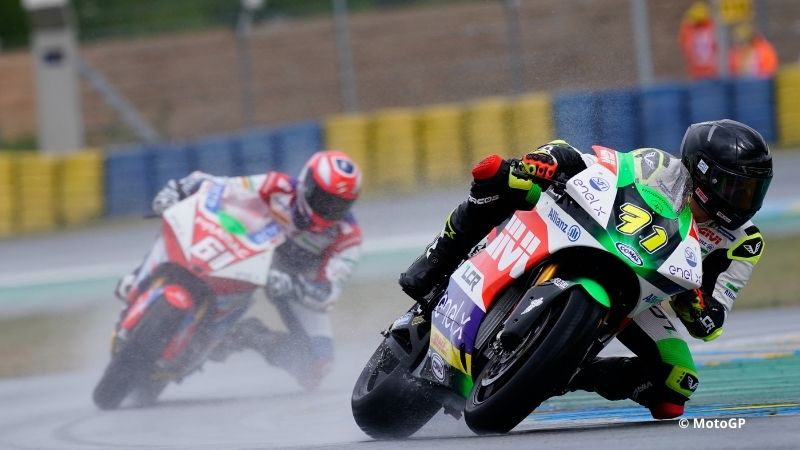 Miquel Pons
"This E-pole was different and in wet conditions. Fortunately, I can say I've felt strong on both wet and dry, here in Le Mans. I felt very good today during the e-pole with the bike. At the end of the session, I felt strong, I could push and I got a very good lap time. A first-row start is always important, but especially in MotoE because the race is only a few laps long. I'd like to thank my team for all their hard work. We are ready for tomorrow."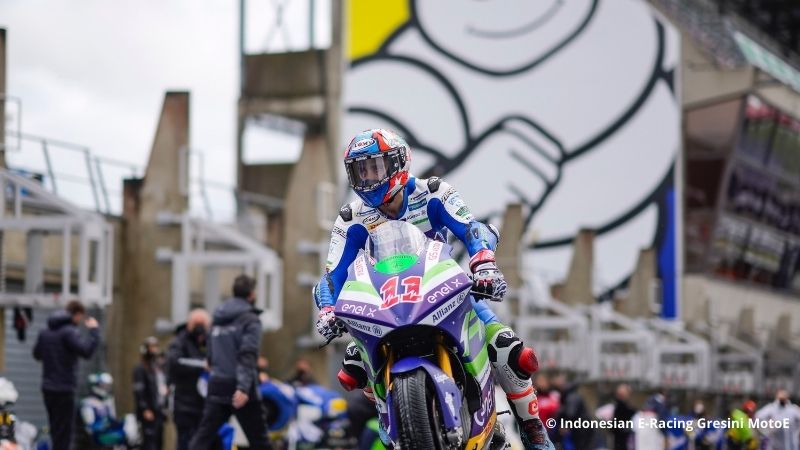 Matteo Ferrari
"We were a little lucky today. This morning on the dry track we did well and we had the pace to be among the first group. In qualifying it was tough, amidst yellow flags and difficult conditions, but we found an important third position for tomorrow and we know we can have a good race."
Jordi Torres
"The day is being crazy, it rains, stop, the sun rises, it dries ... it is a circuit that dries very quickly while getting wet just as fast. But we have adapted quickly to any situation. Today's new E-Pole practice has gone well for all of us as we have been able to ride for more laps. Finally all my marked laps have been canceled and we will start eleventh, which makes me quite angry, but despite that, tomorrow we will start to get a good result."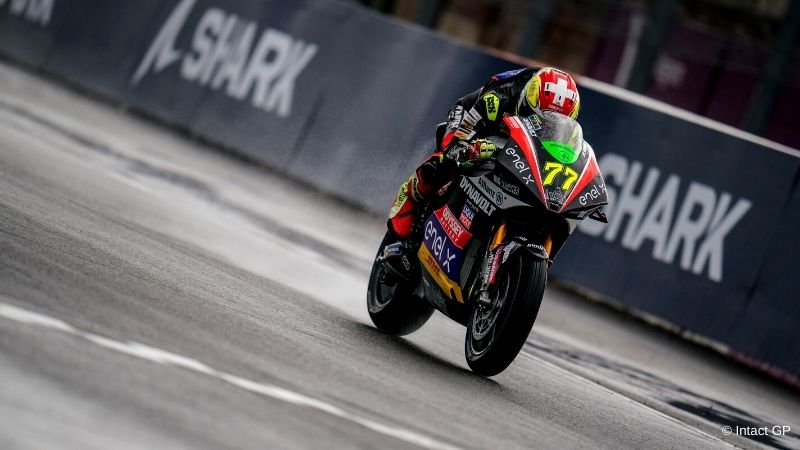 Dominique Aegerter
"My qualifying was actually great, I was fast and I also felt very comfortable on my motorcycle. I was the fastest out there, but as the rules are, my pole time was canceled. The rules are partly questionable because we only have twelve minutes in the event of a wet E-Pole and of the four laps ridden after the red flag, three were subsequently canceled due to yellow flags. So only my very first lap was counted, which is of course extremely disappointing because I slipped from pole to sixth on the grid. Nevertheless, I am happy that I had the pace for pole. It was a very hectic procedure. I will start tomorrow's race from the end of the second row, which is not too bad. I will give everything tomorrow afternoon."
This is the starting grid for the French Grand Prix which starts on Sunday at 15.30 (local time).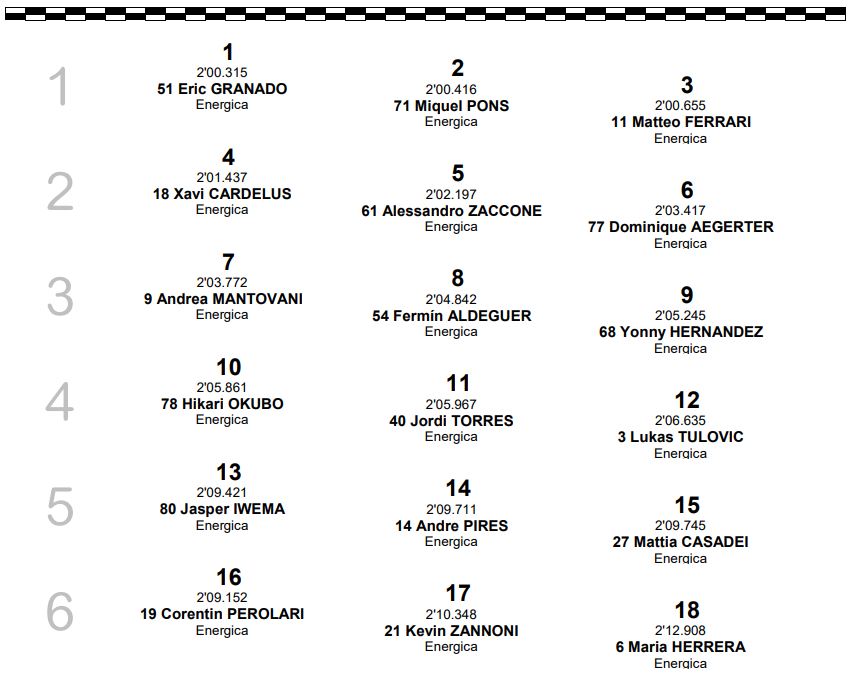 To be updated on MotoE World Cup, subscribe to Epaddock's Whatsapp broadcast and receive all our news on your mobile phone in real time: find out how here.