Niki Tuuli (Ajo MotoE), Bradley Smith (One Energy Racing) and Mike Di Meglio (EG 0,0 MarcVDS) make up the first podium of the era of MotoE World Cup. Here their statements at the arrival of the German GP which took place at Sachsenring.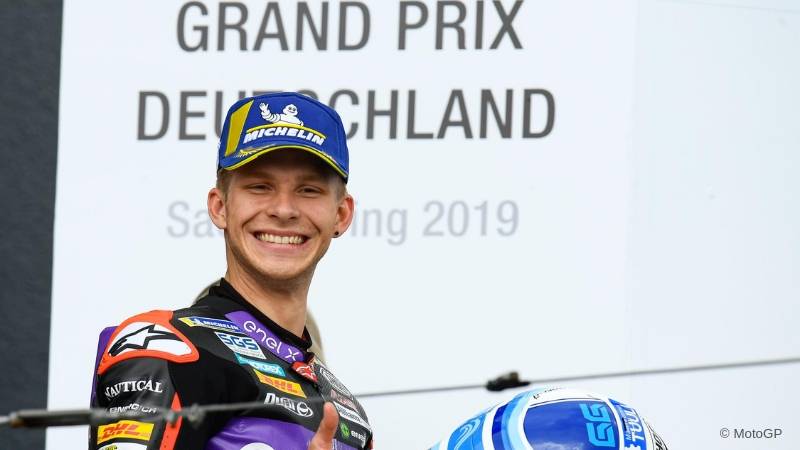 Niki Tuuli
"I'm very happy. We were able to make a great pace throughout the weekend and session by session we made progress. It was more difficult in the race because we didn't know exactly what the track conditions would be like after the early morning rain. I started carefully and then after the first two laps I started to push hard. The race was shorter than usual and this allowed us to have less time to put our strategy into practice. In the end I managed to gain a few meters and find myself in front when the red flag was exposed. Of course, getting the win early is incredible. I like the atmosphere of the championship MotoE. "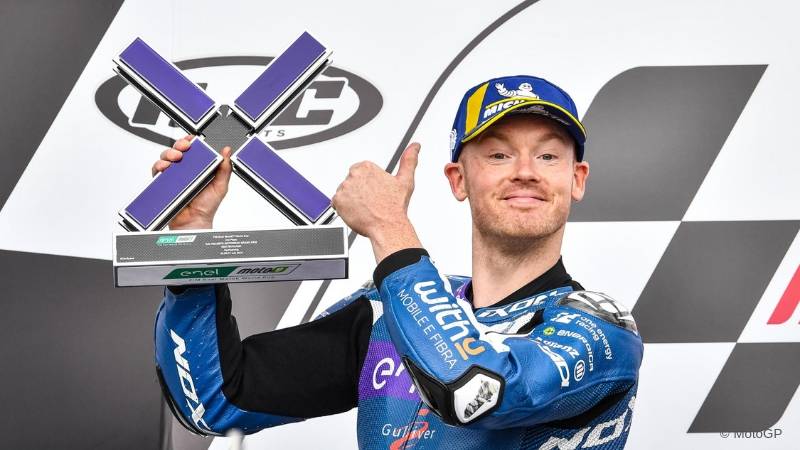 Bradley Smith
"I'm very happy to be on the podium in this first race of the MotoE World Cup with the ONE Energy Racing team. Yesterday I was a bit disappointed with my E-Pole result, but I still knew that if I had a good start I could fight for the win. I managed to start very well and to go to tests, it was good. I hadn't been able to participate in the race simulation in Valencia, so I didn't know what the race was going to be like, but I learned a lot today. It was only five laps, but I know where I can improve for the next race in Austria. The race was thrilling, so that's good for the show. I want to thank the team that changed the bike from yesterday to today and did a great job. "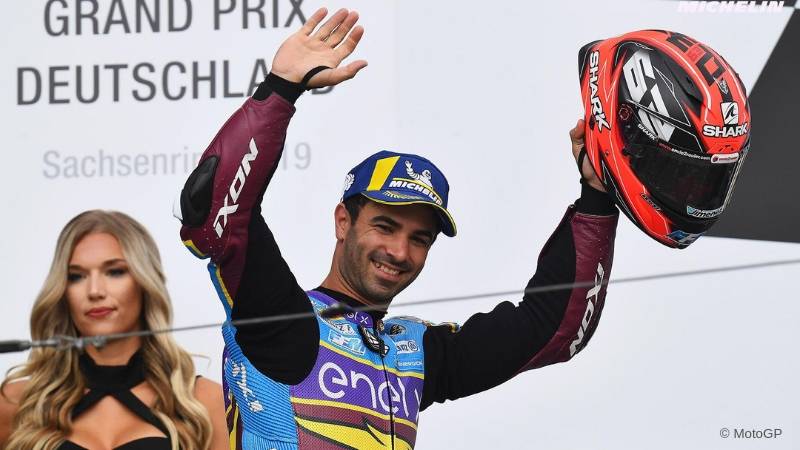 Mike Di Meglio
"The race went well. I set out to do an excellent first lap and finished it in second position. I got a good start and braked very late in the first corner, but I saw a lot of riders inside me. I said to myself: 'Mike, keep up the speed!' Then I fought with Niki and Bradley while trying to manage the rear tire because it would help me at the end of the race. The rubber was sliding a lot, but I think it was due to the cold temperature. I had planned to pass Bradley because I saw that he was a bit faster and I wanted to be in front of him. Then, when I passed it, I saw that the red flag had been displayed and the classification would have been the same as before my overtaking. Sometimes racing goes like this. It was a pretty good performance, I'm really happy with this historic podium. "
At this link you can download the race results file (link)