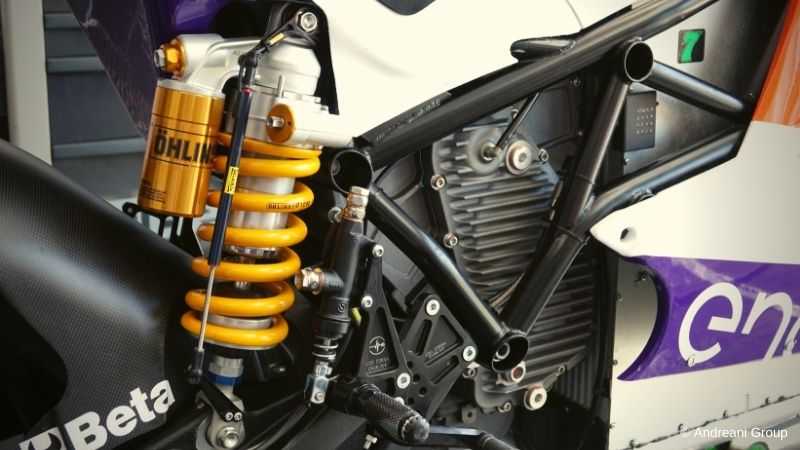 The suspension components of the MotoE World Cup are supplied by Öhlins and circuit assistance provided by Andreani Group, the Öhlins representative in Italy. The Pesaro-based company guarantees support to the teams involved in the races of the MotoGP electric class through a dedicated workshop that operates permanently in the MotoE paddock.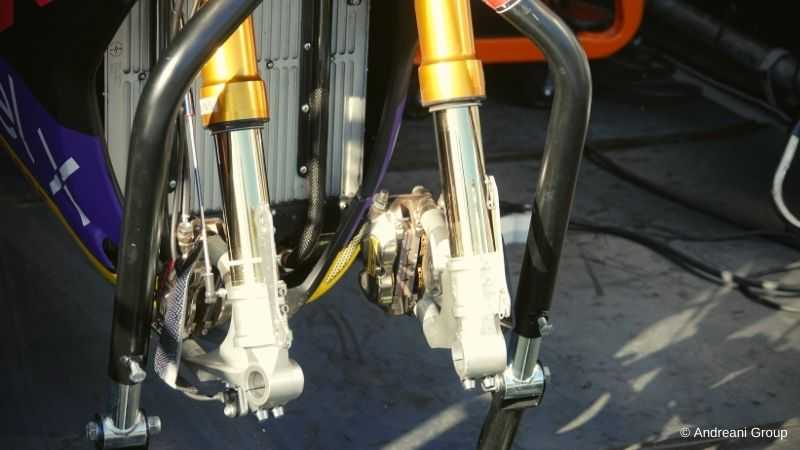 Regarding the Öhlins components installed on the Ego Crosa, the rear shock absorber is the S46PRC model while the front upside-down fork is the FGRT model.
In the first edition of the World Cup, many constrains have been put on the suspension side: the teams were able to modify few elements of the suspension, basically the oil level, the hardness of the springs and few more detils.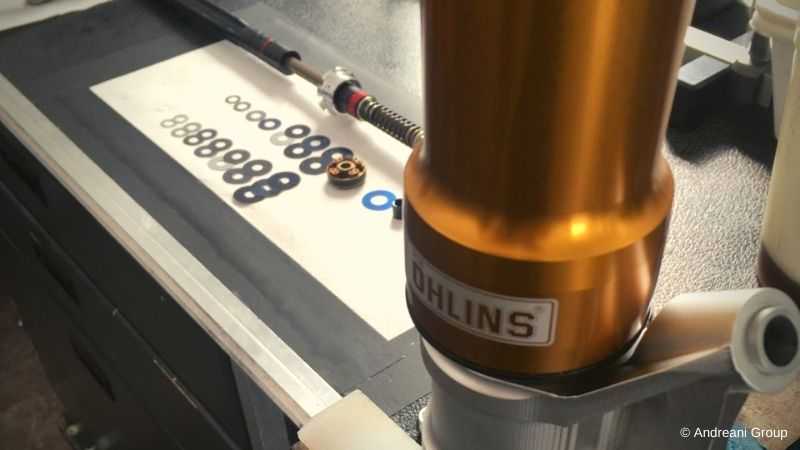 For the second edition of the MotoE, more variables are available, in particular this year the teams can work on the damping effect of the front fork. The rear shock absorber is the same as last year, but for the front fork, riders wanted a slower dive on the front end of the bike with the hard braking, with the new modifications, the bike dives less quickly on the front.
As shown in this graph, with this modification, the higher the fork's diving speed, the greater the compressive strength; the effect is a lower diving of the front end in the hard braking.
With the changes to the motor torque, tyres and suspensions, the MotoE lap time improves of about 1.5 seconds compared to last year.
To be updated on the MotoE World Cup, subscribe to Epaddock's Whatsapp broadcast and get all our news on your mobile in real time: find out how here.