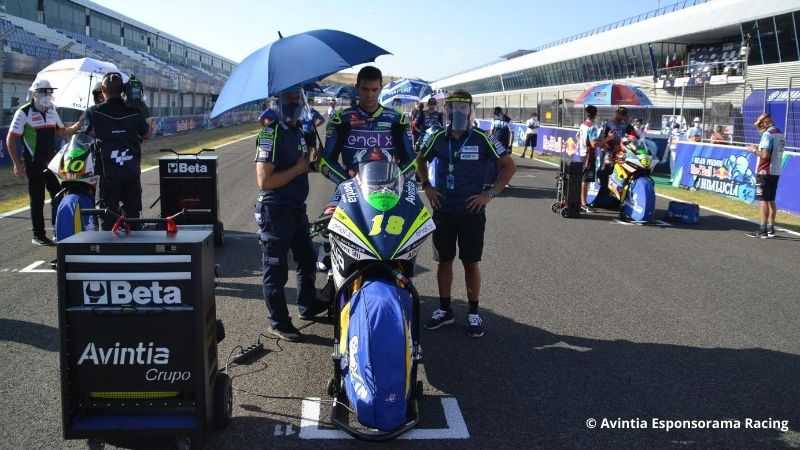 The Avintia Esponsorama Racing Team has concluded the Andalucian Grand Prix. Xavi Cardelús got a great tenth place while Eric Granado finished thirteenth after a crash in which he was involved at two laps to go.
The Brazilian rider, who scored the fourth fastest lap-time in the E-Pole, had a bad start which cost him three positions. Granado started a great comeback that unfortunately failed to end. Three laps from the end, the San Paolo rider managed to improve to second position but his recovery attempt went up in smoke due to the clash with Matteo Ferrari at turn six. Despite the bad condition of his Ego Corsa after the ruinous fall, Eric Granado managed to finish the race by earning three points.
Xavi Cardelús, on the other hand, scored points for the second time in a row as in the Spanish Grand Prix. The Andorran rider, after completing a race with a steady pace, added another six points to his total thanks to the place in the Top 10.
On September 13 the MotoE World Cup will be back on track for the Grand Prix of San Marino and the Riviera of Rimini on the Misano World Circuit Marco Simoncelli (here the complete calendar of the MotoE).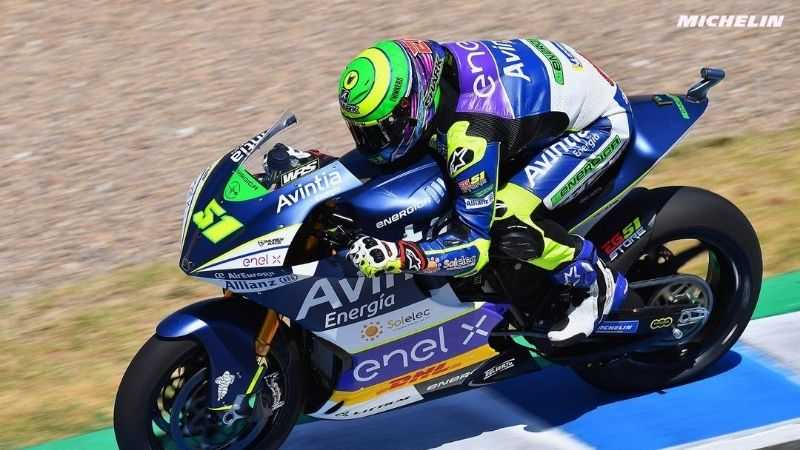 Eric Granado
"The start was pretty bad, I lost many positions in the first corner. Then at turn six I made a small mistake that made me lose positions, but the good feeling I had with the bike allowed me to go up positions, overtaking cleanly. I finished second, I don't know if I would have been able to reach Aegerter or not, but after the bad start we had gone back to a second position, a very good thing. It's a shame to have made a bad result, I tried to drive as precise and sporty as possible, but in my opinion other riders didn't think like me. I haven't seen the clash that involved me, I don't know how it happened. However,we had a good race this weekend and we will prepare for the next one. "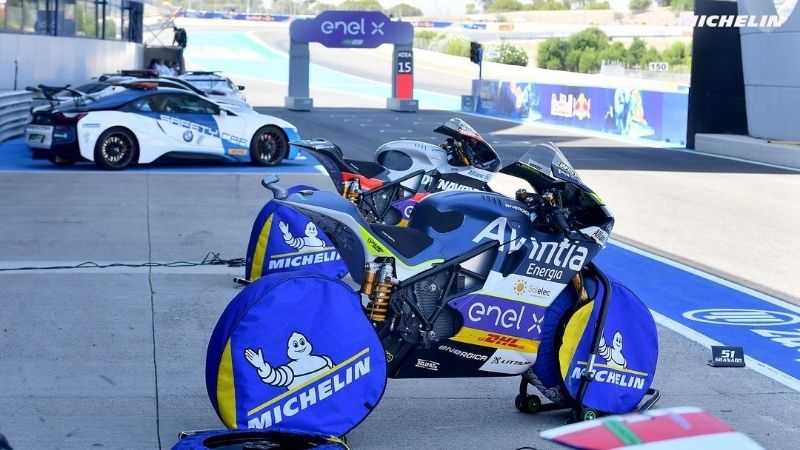 Xavi Cardelus
"I completed the second weekend in Jerez with a tenth position. I am happy with my first two races in MotoE, although today I struggled more than last Sunday, it was more difficult to follow the riders ahead and keep up with them. Anyway, I'm happy for the weekend in general and I'm looking forward to the next race."
Here you can find the standings of the MotoE World Cup
To be updated on the MotoE World Cup, subscribe to Epaddock's Whatsapp broadcast and get all our news on your mobile in real time: find out how here.