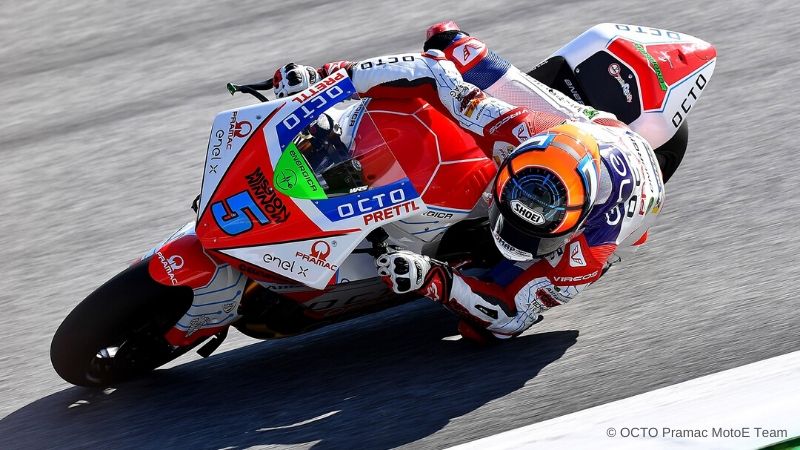 "I really like the Red Bull Ring. At first glance its layout appears very simple but I can assure you that in reality it is a very difficult and challenging track.
The Spielberg circuit is very technical with long straights and very slow corners; it is necessary to have hard brakings that lead the brake temperatures to the top and it is not easy to have constant braking throughout the race."
"In addition, it is not easy to find an ideal set-up because you need very hard forks to deal with the strong decelerations while the final part of the track has several fast corners that require a different set-up. A set-up optimized for the last corners is important because in that section you can gain the victory on the last lap.
One more element to consider in this track is that almost all the corners are on the right, which means very high temperatures and wear on the right side of the tyres. The left shoulder instead remains almost new but it doesn't reach the ideal temperature. Due to its weight, the MotoE loads the tyres a lot and when you ride the left corners you feel a completely different bike from the one you feel during the right corners."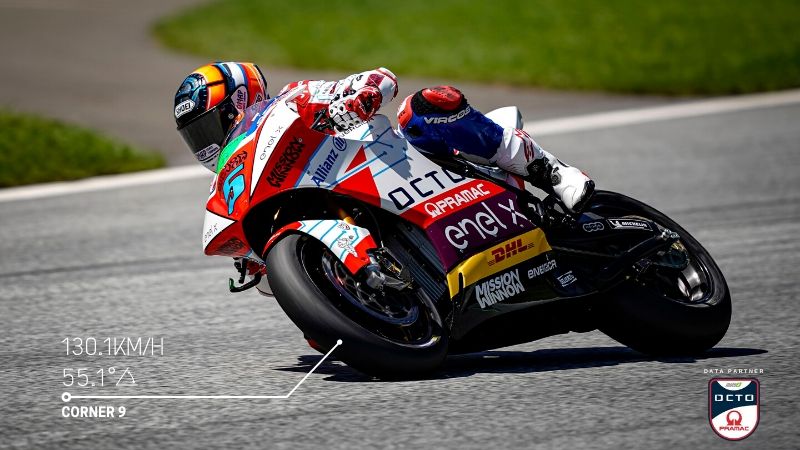 "For those who have the opportunity to go to Austria, I highly recommend riding this circuit, it is really very nice to ride with its rises, hills, hard brakes and fast corners."
Here you can find more information about the performance of the MotoE at the Red Bull Ring
To be updated on the MotoE World Cup, subscribe to Epaddock's Whatsapp broadcast and get all our news on your mobile in real time: find out how here.