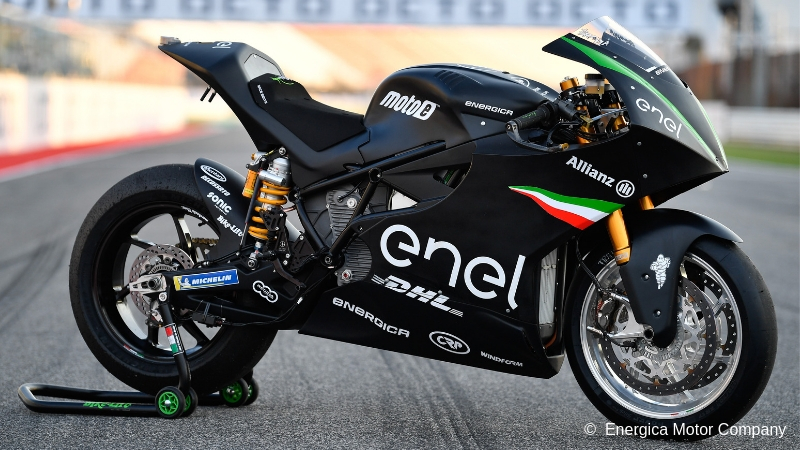 Nicolas Goubert, Executive Director of the championship MotoE, gave an interview to the German magazine Motorsport-Total in which it takes stock of the new championship that will start next year.
A little over a month from the first official tests to be held in Jerez from the 23 to the 25 Novembre, here's what we learned from Goubert.
Motorcycle set-up
"The teams can change the set-up of the bikes, adapting the suspension to the needs of the rider and the track, by acting, for example, on the springs and preload. It will also be possible to vary the height of the saddle. By introducing a new technology, it was decided not to allow too many changes to ensure equal opportunities for everyone from the beginning, it is an essential element to have interesting races. "
Battery management
"It will be important for us that all drivers have the same performance from the start to the end of the race, so we will define the number of laps so that no one has to think about saving battery power, regardless of the different driving styles of the drivers."
Service
"We have planned fewer free practice sessions in MotoE compared to other categories and will last 30 minutes. We want to make life easy for the teams at the beginning, so there will be only one type of slick, the riders won't have to choose between different options. The management of the tires in the race will remain a problem for the driver, as in the other categories ".
"The front tire will be 3,75 × 17 inches while the rear will be 6 × 17 inches. The front tire will be very similar to the MotoGP, same profile, same structure, same construction, but softer compound. "
The first tests
"The next important step will be testing at Jerez in November with 12 bikes. One day before the official test start, each team will receive a bike with a standard set-up; the teams will then be able to adapt it to the style of their drivers. The team mechanics have already been trained at the headquarters in Energica. In addition to these there will be six technicians from Energica. "
The complete interview in German is available at this link:
https://www.motorsport-total.com/motorrad/news/interview-mit-nicolas-goubert-kann-die-neue-motoe-das-publikum-elektrisieren-18101402?utm_source=TW-MST&utm_medium=cpc&utm_campaign=twmst-n-4-34767_-_interview-mit-nicolas-goubert-kann-die-neue-motoe-das-publikum-elektrisieren