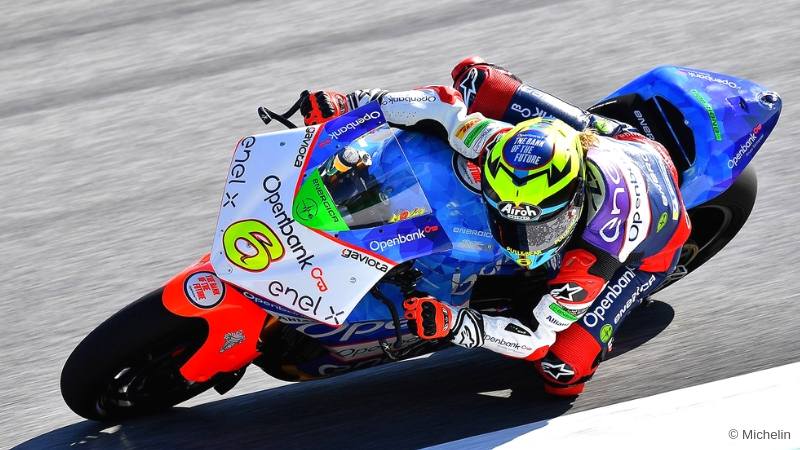 The Openbank Angel Nieto team arrives in Italy, at Misano, for the third round of the MotoE World Cup: the San Marino GP. For the occasion, the two riders of the team, Nico Terol and María Herrera, will face two races, one on Saturday and one on Sunday. The riders of the team led by Aspar Matinez and Gino Borsoi are aiming to return among the top riders, as they did during the pre-season tests in Valencia, last June (here their performance). Hereafter their statements two days before the start of the race weekend.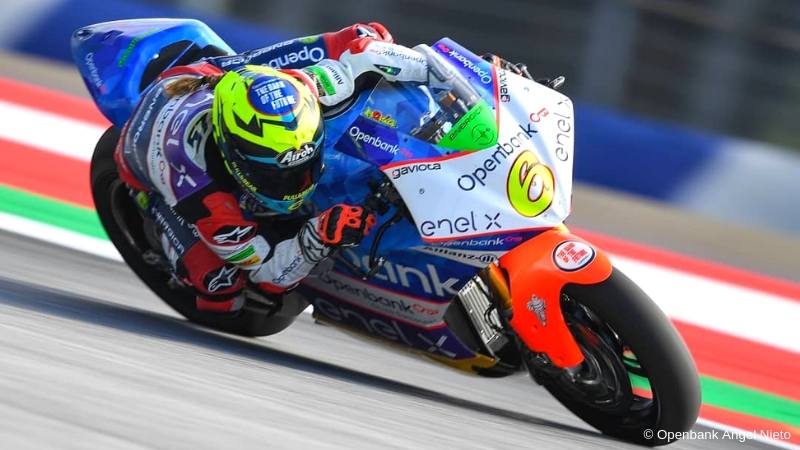 María Herrera
"I am looking forward to going to Italy and seeing how the bike performs there because for example in the first sector there are quite a few direction changes. I have been working hard and I am very motivated, I feel like we get to know the bike better each time we ride it and I feel I can go faster with the changes we are making, bringing the handlebars a bit closer and a few little things like that. Hopefully we can fight in the group and have a good weekend. I am also happy that we have two races to look forward to at Misano."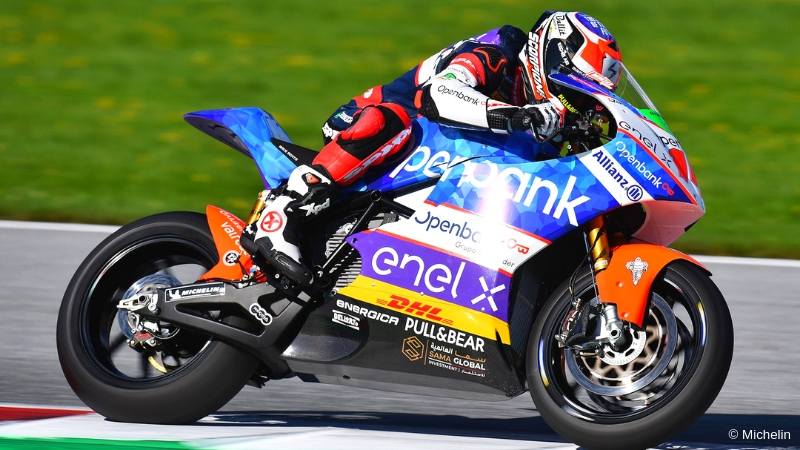 Nico Terol
"I am excited about these next two races at Misano. It is a circuit that holds good memories for me – I won there in 125cc and Moto2 wasn't bad. We are ready for the third round of the season after a difficult weekend in Austria (here the summary of the Austrian race). I am motivated to have two races ahead of us and I want to find the feeling we found in the test at Valencia, when I felt good on the bike. I have been training hard to be ready for San Marino, on my own and with the Ángel Nieto Team Junior riders, so I am looking forward to getting back on the Energica bike and doing a good job."
To see Maria Herrera and Nico Terol on track at Misano, here the schedule and the timetable of the San Marino GP (link).