The first day of free practice of the MotoE on the Austrian circuit of Spielberg started with the same riders of the podium of the GP of Germany. In the first session, Niki Tuuli preceded Bradley Smith and Mike di Meglio. The Finnish, riding the Energica Ego Corsa of the Ajo MotoE team, fixed the chronometer at 1'35.866, at 162.1 Km / h on average, at the fifth of the 11 total laps. It is remarkable that the time set by Tuuli was about one second less than the best time of the Moto3. The Red Bull Ring is definitely a perfect circuit to take advantage of the great torque and acceleration of electric bikes and the lap times prove it.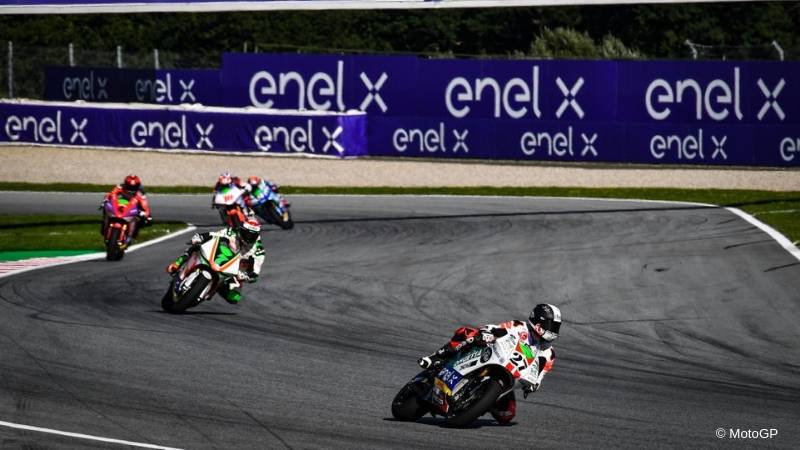 Already in the morning session Mattia Casadei of the Ongetta SIC58 Squadra Corse team was highlighted, which closed 4 ° at 48 thousandths from Mike Di Meglio. In the morning, two protagonists were missing from the top of the list, Eric Granado and Hector Garzo. The Brazilian and the Spanish driver started with caution to learn the characteristics of a circuit they had never tried before.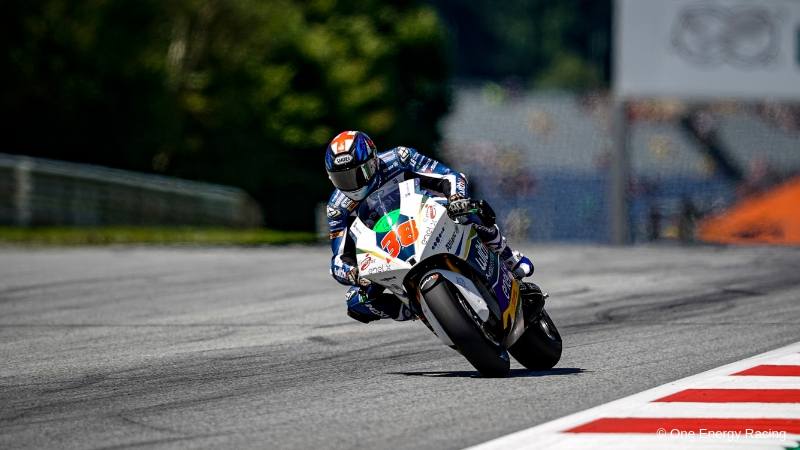 At the end of the day Tuuli precedes the excellent Mattia Casadei and Bradley Smith in the standings. The Finn closes with a time of 1: 35: 225, 6 tenths behind the Italian driver. It should be noted that Casadei, driver of Simoncelli's team, had raced on this track only once two years ago in the Red Bull Rookie cup, while Tuuli and Smith certainly have more experience on the Austrian circuit. Significant improvement between the two sessions of Hector Garzo who, progressing with the knowledge of the circuit, went from 10th to 4th position, at 38 thousandths of Smith. The same jump forward was expected for Eric Granado but a crash at the beginning of the session forced him to go to the medical center for a check (rider ok). Among the Italians we point out at the end of FP2, Matteo Ferrari and Niccolò Canepa, 6th and 7th, Alex De Angelis 11th and Lorenzo Savadori 13th.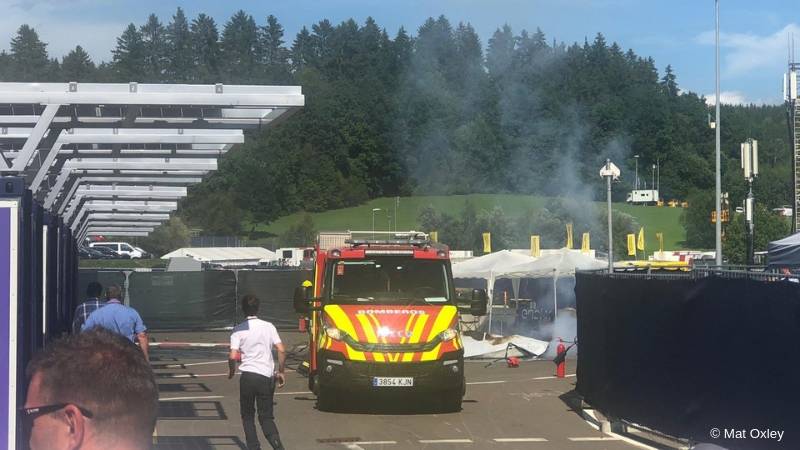 Among the two sessions, a fire incident involved the bike of Tuuli. Here is the official declaration of Dorna: "An investigation is currently underway to determine the reasons behind the fire that broke out today at the Red Bull Ring in Austria, where the second round of the FIM Enel MotoE World Cup is currently taking place. The incident involved bike #66 of Niki Tuuli and happened during the charging process of the motorcycle. The fire was immediately extinguished by the fire department and the action was performed in complete safety. MotoE action will continue as scheduled."
Below the official ranking with the combined times of FP1 and FP2.