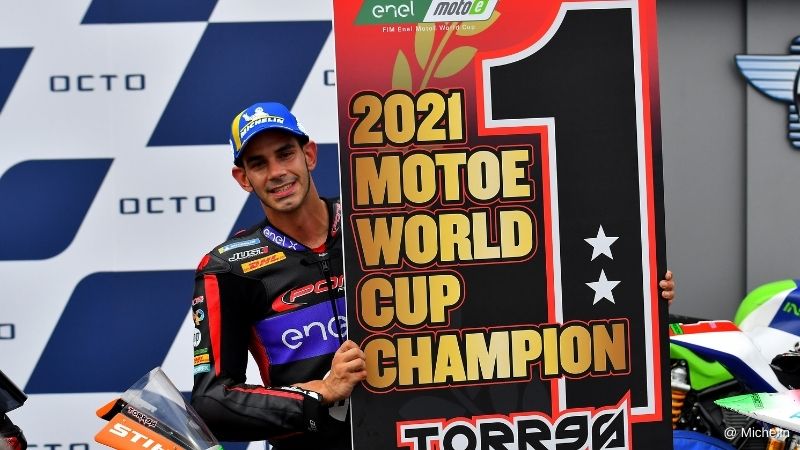 San Marino GP - Race 1
First win this year in MotoE by Jordi Torres and the Pons Racing team; the Spaniard wins the San Marino GP on the "Marco Simoncelli" circuit in Misano, ahead of Dominique Aegerter and Mattia Casadei.
San Marino GP - Race 2
After a race full of twists and the contact on the last lap between Aegerter and Torres, Matteo Ferrari and the Indonesian E-Racing Gresini team take their first victory of the year on their home track in Misano. The fight for the title of the MotoE ends in the Parc Fermé: Jordi Torres is again the Champion of the MotoE World Cup, ahead of Aegerter and Ferrari.
Jordi Torres wins for the second consecutive year the MotoE World Cup. The Spaniard gets the victory in race 1 while the fight between him and Aegerter ends on the last lap of race 2, with the Spanish rider on the ground and the Swiss sanctioned on arrival. In the final standings Torres is first with 100 points ahead of Aegerter, 93 points and Ferrari 86 points.
Error

cURL error 28: Operation timed out after 5001 milliseconds with 0 bytes received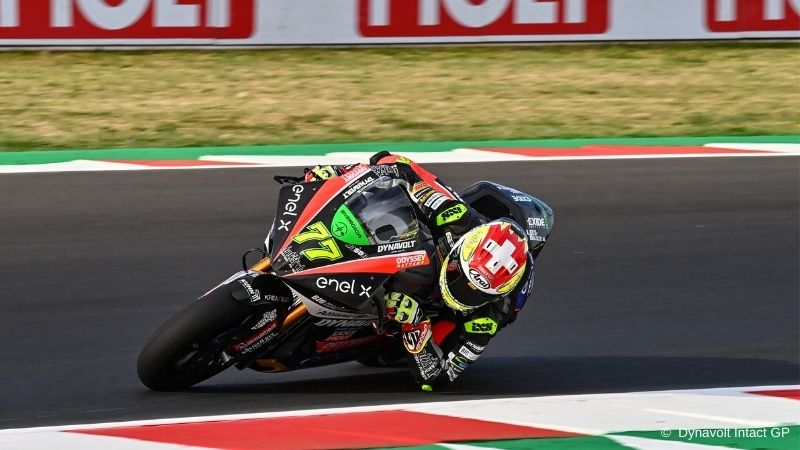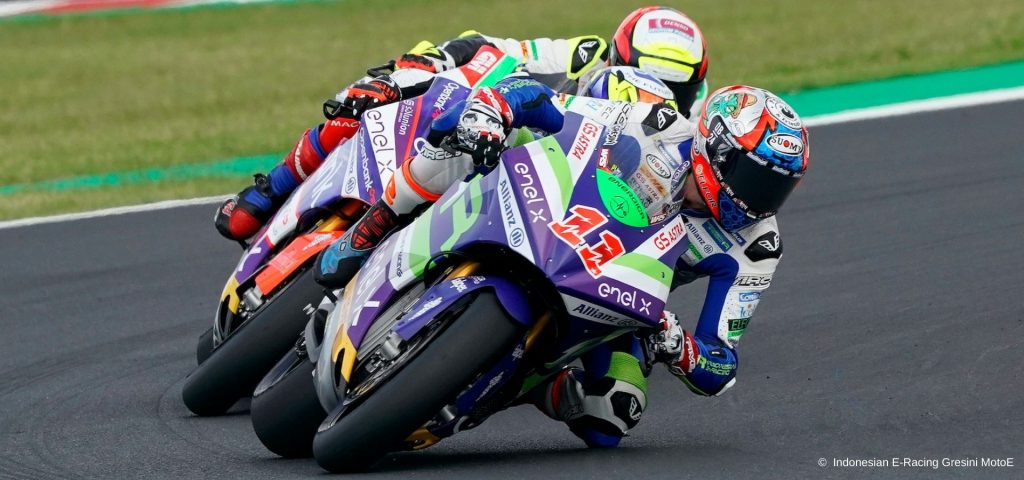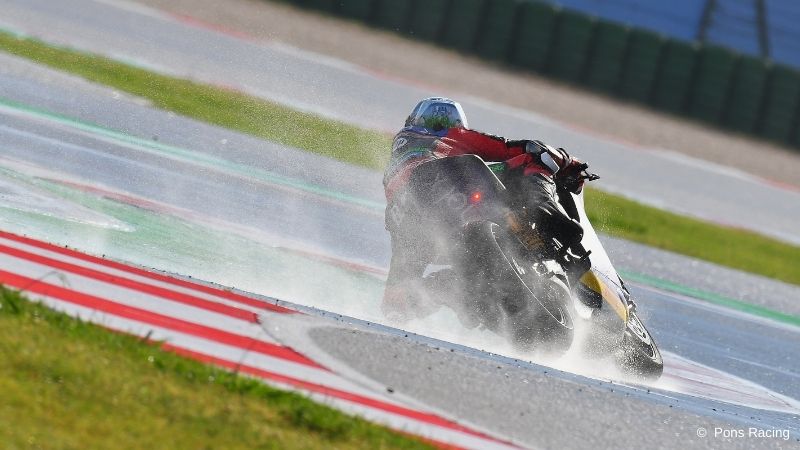 To be updated on MotoE World Cup, subscribe to Epaddock's Whatsapp broadcast and receive all our news on your mobile phone in real time: find out how here.