Gresini Racing once again confirms its commitment to the MotoGP electric class, a category in which it won the title in 2019 and in which it achieved the final podium in the following two seasons. This year the riders will be Matteo Ferrari, in his fourth season in MotoE, and the rookie Alessio Finello. From next season and for two years, the Italian team will have FELO as its new title sponsor, a nascent Chinese company leader in the design and production of electric scooters.
For the fourth consecutive year, Matteo Ferrari will be chasing the title of the MotoE World Cup with the Ego Corsa number 11 in the new livery designed in the yellow "Felo" and Pantone 2122 blue color of the Gresini MotoGP project.
With a World Champion title, a second and a third place in the world championship standings and with five victories, Matteo Ferrari is among the title contenders of the MotoGP electric class which this year sees a calendar of 14 races.
At his side, the team from Faenza lines up Alessio Finello, an Italian rider who comes from the CIV (Italian Speed ​​Championship); for him MotoE will be all to be discovered. He will be able to test the Ego Corsa number 72 for the first time in Jerez at the beginning of March, in the first official test.
Matteo Ferrari (Gresini Racing Rider)
"The new bike is crazy good: honestly with I like this yellow-blue color combination even more than the already wonderful MotoGP one. This year I want to be at the top again, so we decided to change my way of training and diet: I'll be ready in time for the tests. While waiting, we are evaluating with the team any possible change that can be made on the bike: we want to arrive at the tests with clear ideas about the work we must do. I miss riding my bike too much, the last race was in September. This year there will be 14 races so the championship will be more competitive, there will be more chances to reach the top. Last year after 7 races I got really close and eventually third in the championship. But this year won't be enough, the goal is to win it. I want to start on the right foot and to do that we should work very well in Jerez, showing that we are ready. This was our Achilles heel last year."
Alessio Finello (Gresini Racing Rider)
"The expectations are high: I am someone who always aims at the top and I want to do it also on this occasion. I know I have to take it slow, it's my first year and I'll have to learn as much as possible. The most important thing is to always improve, always give our 100%, to start in one way and finish in a better one. The bike is amazing: these new colors, especially the blue is incredible. The matte-gloss combination is truly amazing, it will be one of a kind on the track. I liked it so much that I decided to get inspired by it also for the graphics of my helmet: as I have three helmets for the season, I decided to make one all shiny, one fully opaque and one shiny and opaque like the bike. I miss riding my bike a lot, I haven't been on track since October, but I trained with the dirt bike and at the gym, where I had to completely change my training method, considering the MotoE weight; I have already gained 2/3 kg of muscles as this bike requires a lot of strength to be ridden at its best. I hope I can really get back on track as soon as possible because I really feel that something is missing in my life right now, and that is the feeling that only racing can give you. I can't wait to start over!"
Carlo Merlini (Gresini Racing Commercial and Marketing Director)
"I'm excited to announce this new partnership with FELO. We want to show through the MotoE project how sensitive Gresini Racing is towards green topics, with an eye to electric mobility… we can say that the project developed with FELO is perfectly in line with the message we want to spread. I would like to thank Zhang not only for the trust in us but also for the enthusiasm shown while embracing Gresini's MotoE project. Also, thanks to FELO, from 2022 we will be using electric scooters for moving around the paddock, which is another step towards zero emissions. Matteo will be again the standard bearer of Gresini MotoE's project and this is proof of the strength of our 2022 team. These last three years we have always been on the podium of the MotoE class, including the emotional title win in 3. The goal is clear, to assert ourselves again at the top of this class!"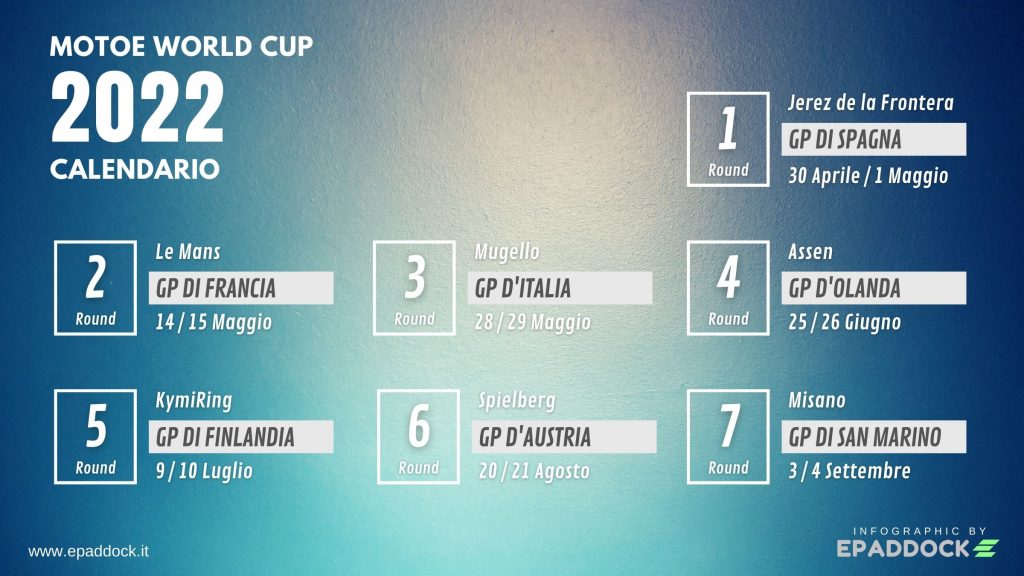 Zhang JY (CEO FELO)
"Today is really an exciting day for FELO, we are delighted to announce our partnership with Gresini Racing to create the new FELO GRESINI MotoE Team. This ambitious long-term program will allow FELO to achieve three main goals. First of all, knowing the Gresini's MotoE track record, I believe the FELO Gresini Team will be in the fight for the MotoE World Cup title. Secondly, for FELO this is an extraordinary opportunity to understand better the high-performance electric motorcycle world as we are planning to develop such technologies and apply them into FELO range of city e-scooters. Last but not least, the partnership with the prestigious Gresini Racing will also allow fans of electric racing worldwide to familiarize with FELO brand and FELO products. We look forward to next season!"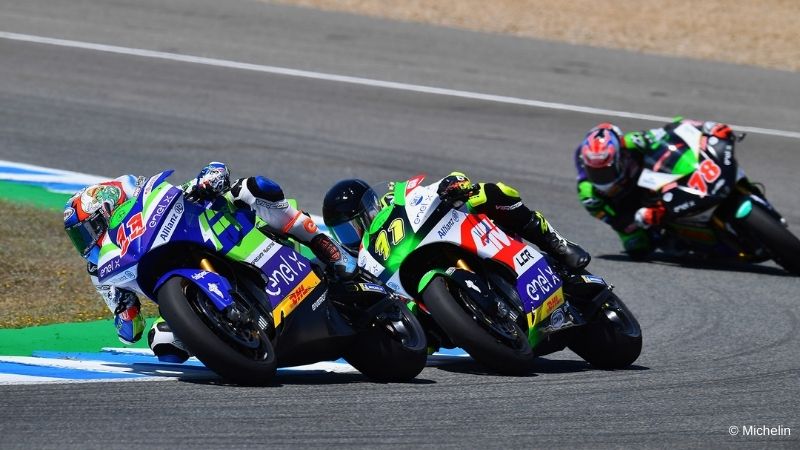 Felo Gresini Racing Team: www.gresiniracing.com/

To be updated on MotoE World Cup, subscribe to Epaddock's Whatsapp broadcast and receive all our news on your mobile phone in real time: find out how here.