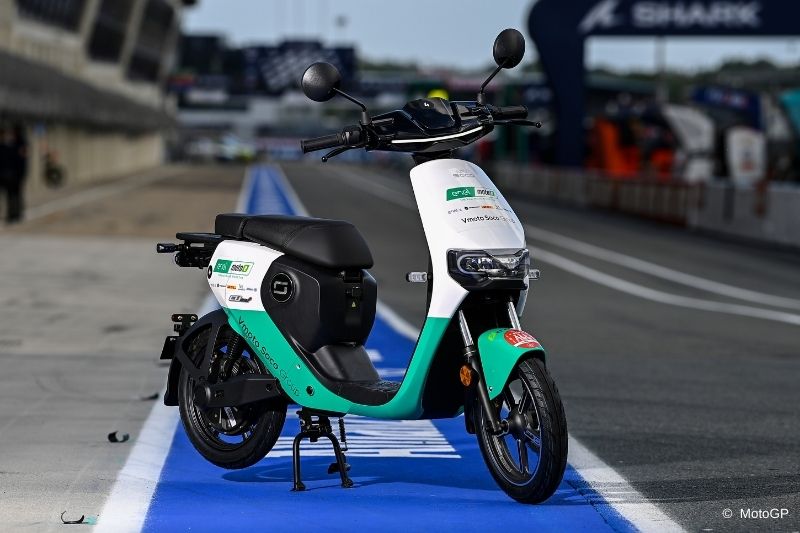 MotoGP electric scooters: Dorna Sports has chosen Vmoto Soco as the official supplier of scooters for the FIM Enel MotoE World Cup. Since 2021, the Australian company has been supplying five CUmini electric scooters for the staff of the electric category of MotoGP.
MotoGP electric scooters: starting from 2021, Dorna Sport and Vmoto Soco have signed an agreement that provides for the supply by the latter of five CUmini electric scooters for FIM Enel staff MotoE World Cup. The agreement allows everyone who works in the paddock of the MotoE to move quickly, efficiently and completely eco-sustainable.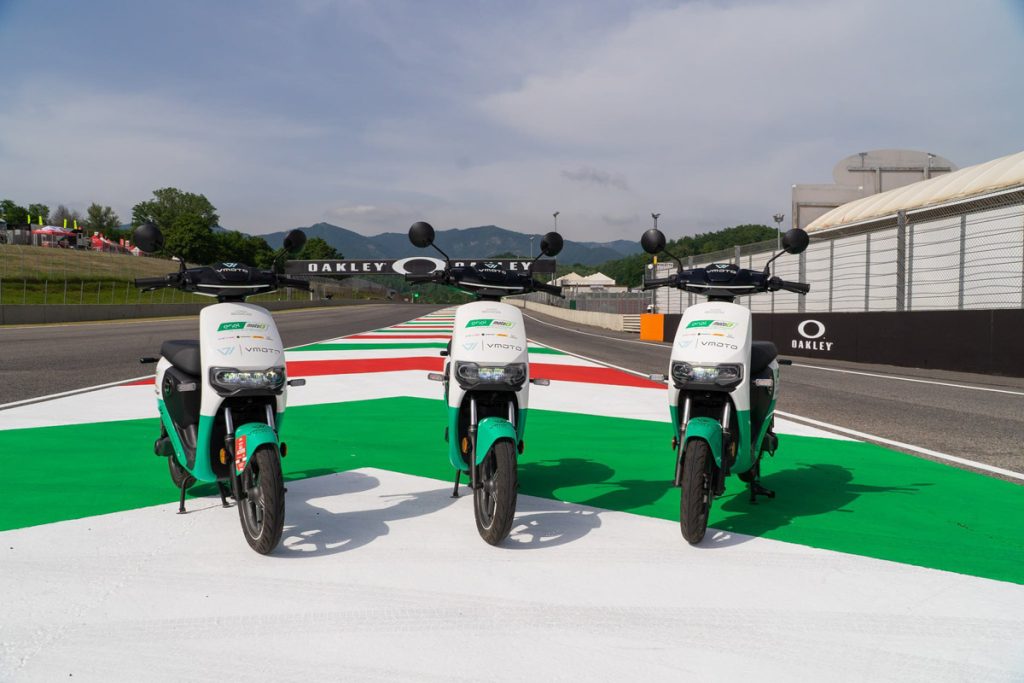 Vmoto Soco is an Australian company engaged in the zero-emission electric transport sector. Among the various models that are part of its catalog, the CUmini scooter is the smaller version of the popular CUx model and is equivalent to a 50cc. The CUmini represents one of the ideal means to move comfortably in an urban environment in a completely eco-sustainable way. This scooter has a 600W electric motor for a top speed of 45km / h. The autonomy varies between 60 and 70 km; the total charging time is 7 hours. The batteries can be removed from the scooter to be recharged from a normal household socket.
The list price starts at 2.090 euros including a free GIVI helmet. With the eco-bonus you can buy, with scrapping, starting from 1.400 euros.
More details on: https://it.vmotosoco.com/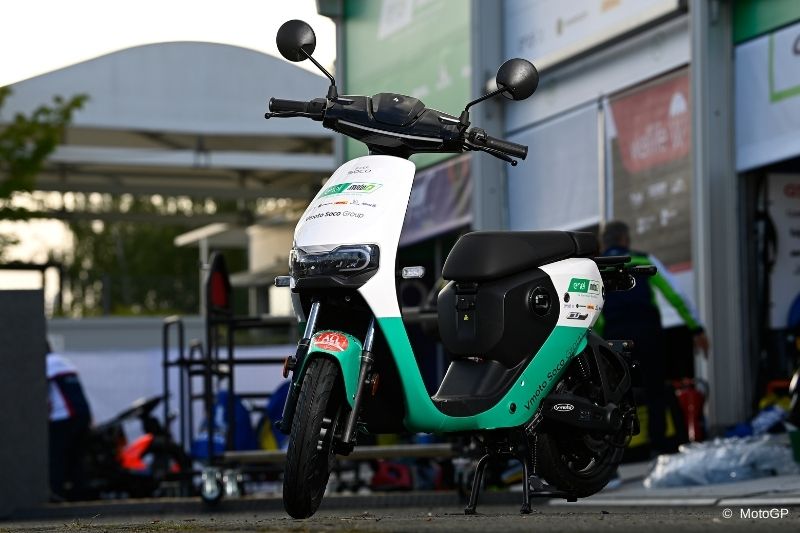 To be updated on MotoE World Cup, subscribe to Epaddock's Whatsapp broadcast and receive all our news on your mobile phone in real time: find out how here.