Nicolas Gourbert is the Executive Director of MotoE World Cup. A few days ago, we met if to analyze the 2020 season of the MotoGP electric class. One of the items explained by Goubert was the "behind the scene" of the red flag at the start of Race 1 at Le Mans. At the first chicane, Mattia Casadei lost control of his bike and had a high-side. The battery was damaged in the incident, and the marshals asked for the rescue team's intervention.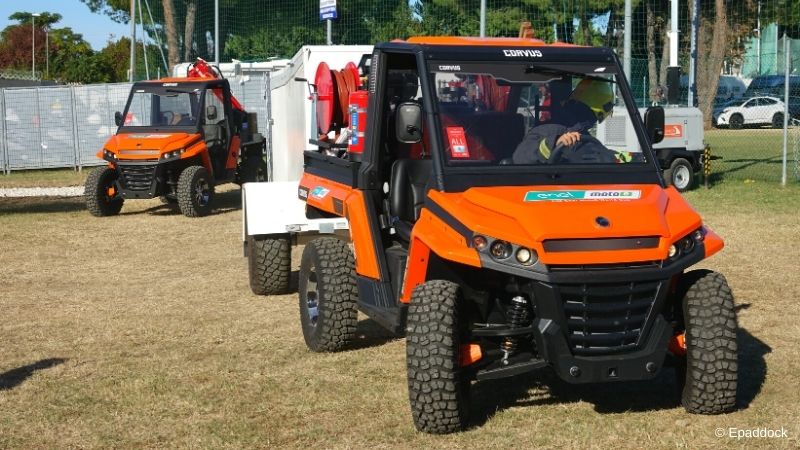 "In Le Mans, we used our rescue vehicle for the first time and recorded positive points and items that generate learning lessons for the future. The positive thing is that everybody knew what they have to do and when they arrived at the crashed bike everything went very smooth. It was clear to the marshals what they have to do and what they do not have to do because, for safety reasons, some tasks have to be managed by our rescue team (the rescue team is by Safety Events, and it is the same at every round of the World Cup). We demonstrate that the rescue team is capable of managing the situation as was expected. I have to mention a negative point related to the same event: it took quite a lot of time for the rescue vehicle to reach the incident's place."
"The start of the second race was 18 minutes after the first start. In that case, time was not a problem because the race was the last event of the day, but on a normal weekend, time is important because the MotoE race is the first race on the day and has to finish in time not to affect the start of the race of the Moto3. If we can manage any issue within a specific limit in time, it does not generate any perturbance on the other races' schedule. At Le Mans, we stayed within that limit, but we need to improve in the future, and we need to reach the scene of the incident quicker. Our rescue vehicles are relatively slow, and we need to do something in the next season. In Le Mans, we parked them close to the riskiest point for race two, which is the first chicane, but we need to think of different solutions for the next seasons. The rescue team's intervention on track was very quick, they operated on track only for three minutes, but we have to improve our margin and reach the location faster."
The full interview with Nicolas Goubert will be published in the next few days.
To be updated on MotoE World Cup, subscribe to Epaddock's Whatsapp broadcast and receive all our news on your mobile phone in real time: find out how here.