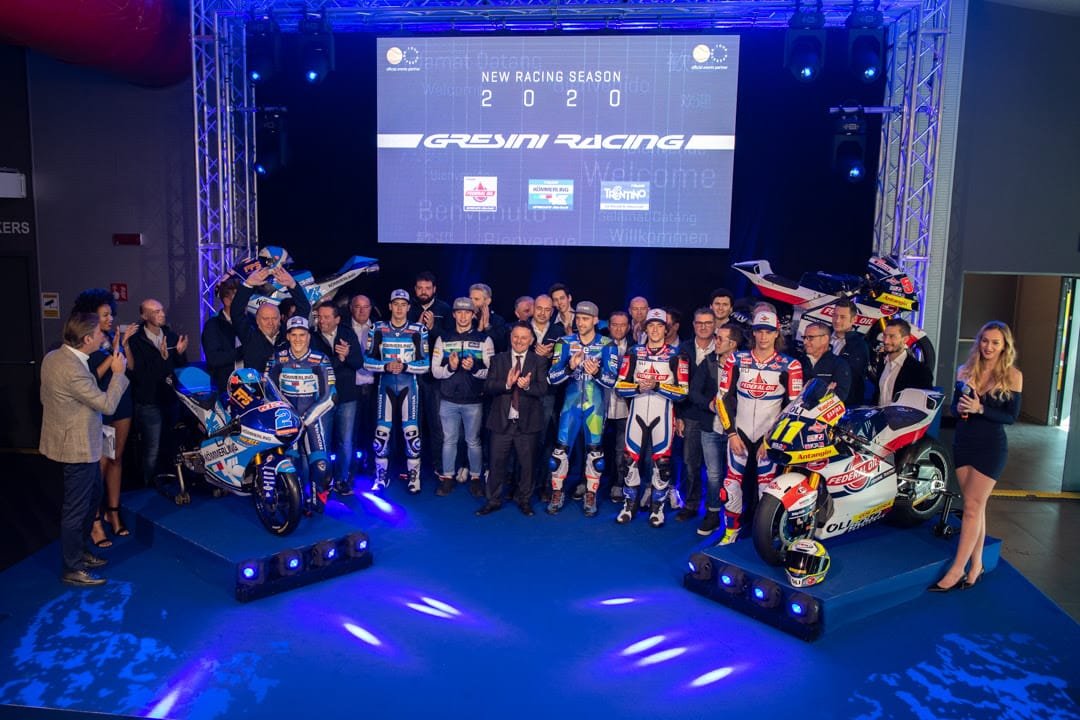 The presentation of the 2020 sport project of the Gresini Racing team took place at the Imola circuit. For the Team Trentino Gresini MotoE , the two riders are the 2019 World Champion Matteo Ferrari and the novelty Alessandro Zaccone. Ferrari will start the new edition of the MotoE World Cup as title defender and winner of the two Misano races while Zaccone comes from third place in CEV Moto2.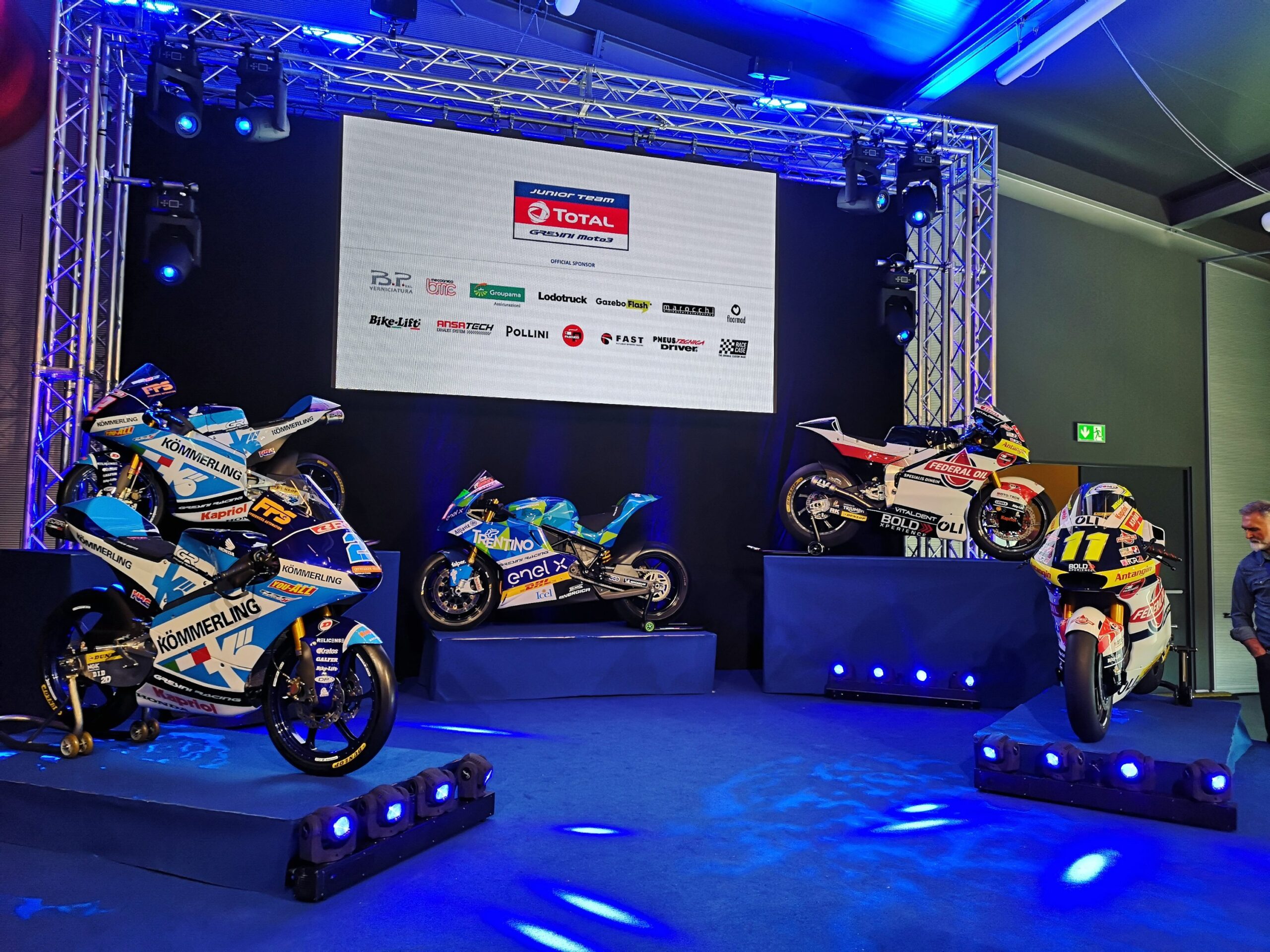 FAUSTO GRESINI (Team Manager)
"The Gresini Family keeps growing and this year we will have six riders across three classes by adding one rider in Moto2, which is something crucial to be competitive. We're reigning champions in MotoE and we know it won't be easy to repeat the same achievement, but there's no better way to try it than by confirming Matteo to begin with. Alongside him there will be Zaccone, a young rider who followed on Matteo's footsteps first in the CEV and now here: this is an innovative category in which I believe young riders are key. In Moto3 we come from a year of great disappointment, but we know we have a very competitive team. We strongly wanted Rodrigo as our first-choice rider, and I must admit I saw him in great form in this preseason. Sharing the pit-box with him will be Alcoba, who will need to adapt to the Honda after racing with a different bike – but he's already on the task. I'm fully convinced we can do very well in this category and race at the front. Finally in Moto2 is the category in which we invested the most and finally we'll have an Italian rider to defend our colours. With Bulega and Pons I believe we have a strong and competitive line-up. I would like to end by thanking all of our sponsor – who believe in us. We would like to repay them with a high-level season."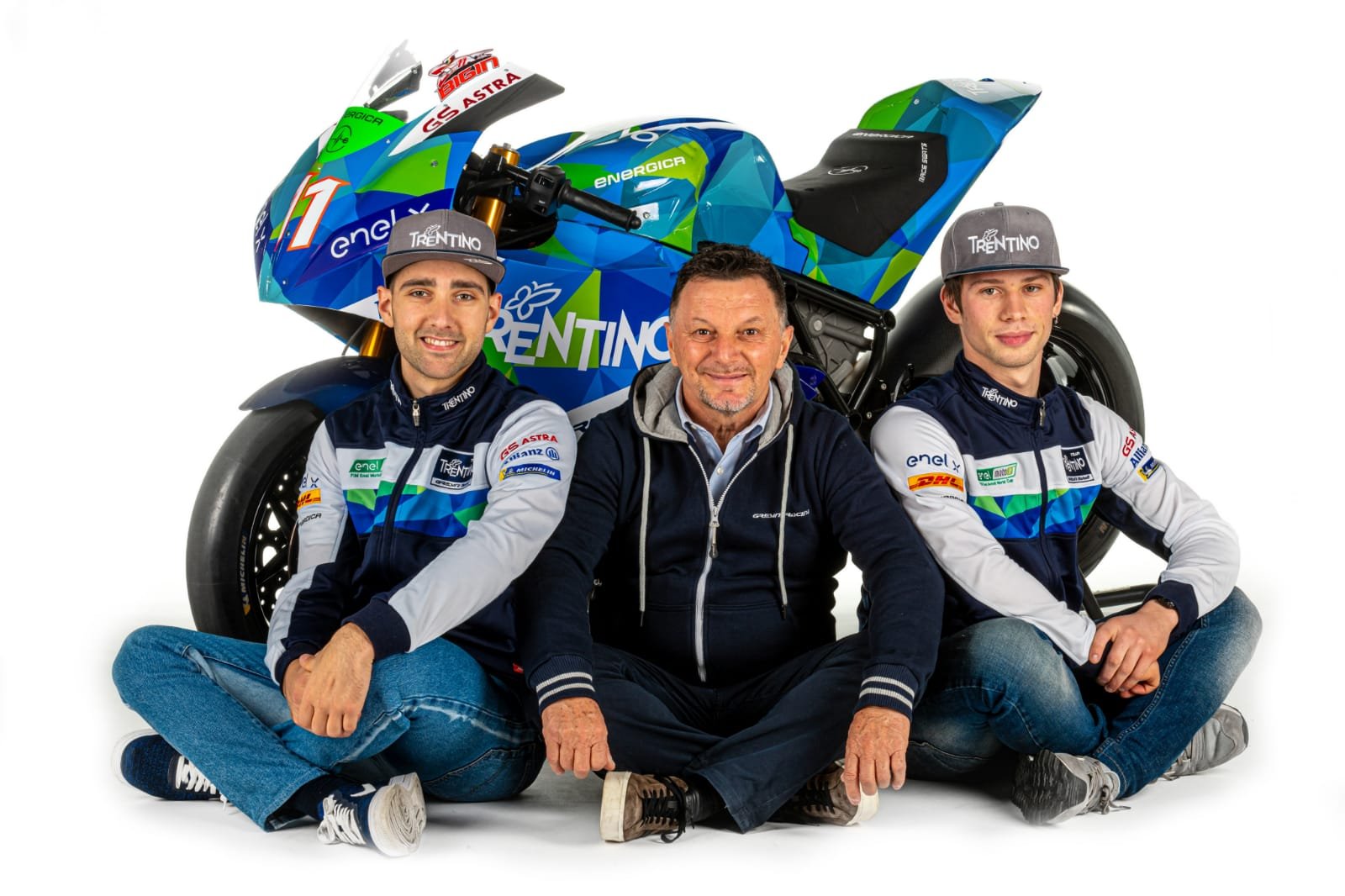 MATTEO FERRARI # 11
"This season, with one year of experience which we can exploit, it will all about fine-tuning… We already analysed all races and tests from last year and we need to understand where I can improve my riding style and where we can improve the bike set-up. It'll be crucial to see what modifications Energica will implement in the new bike and adapt to them as quick as we can. This year, Assen is the new venue on the calendar and I must say Jerez it is kind of new as we didn't lap much last year. With six days of testing there we will all be very competitive come the first race. The goal is to improve, so we start we a very clear idea."
ALESSANDRO ZACCONE # 61
"It's my first year to the 'real' world championship, even though I already raced in SBK. I'm very excited, but at the same time very charged up. It's a dream come true, so the first crucial test for me will be to stay focused and with both feet on the ground, especially in the first races as I'll need to understand the bike. I already asked Matteo (Ferrari) for advice, and he explained me something, but obviously as a rider I cannot wait to try the bike. Through the years I basically 'stalked' Fausto in order to race for him, so now I hope this is only the beginning of a dream that has in part already come true."