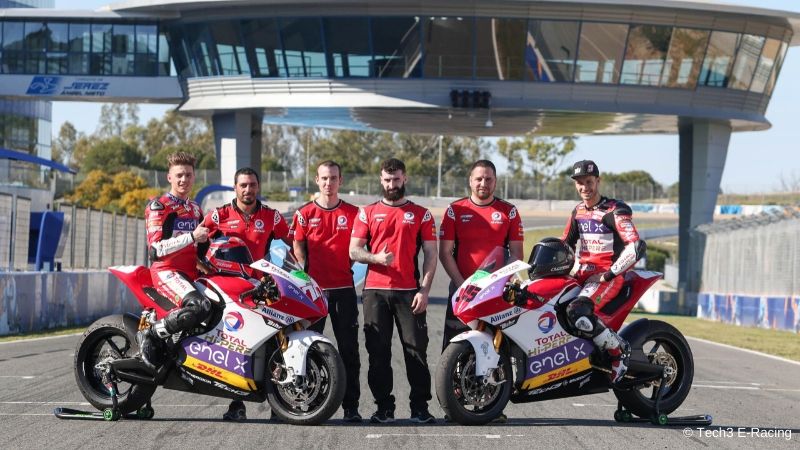 The Tech3 E-Racing Team has been completely renewed for the MotoE World Cup 2020 with the new riders Tommaso Marcon and Lukas Tulovic. The first test on the track was this week on the Circuito de Jerez - Ángel Nieto. During the three days in southern Spain, both the Italian and the German riders tested their new Ego Corsa for the first time, managing to improve at each session.
Marcon lowered his lap time by 7,225 seconds from the first to the final outing, while Tulovic went 5,758 seconds faster on Thursday than Tuesday morning. Both have shown great potential for the upcoming season, which is set to commence on May 3 on the Jerez track.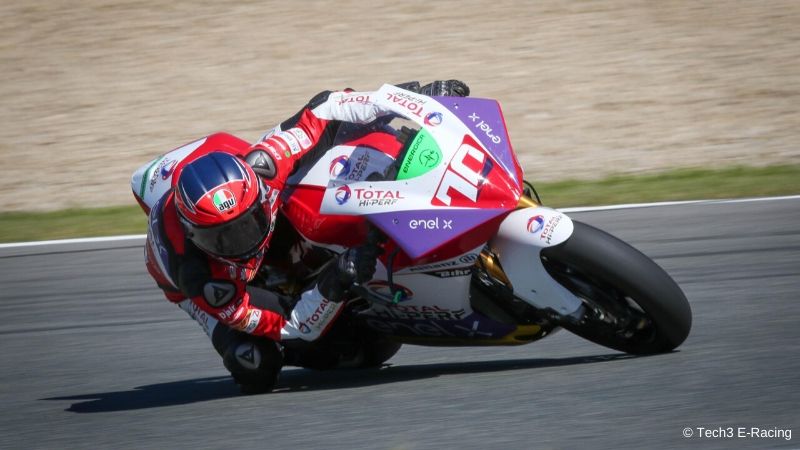 Tommaso Marcon
"From the first day, we just started to familiarize with the bike and we were working a lot to increase my feeling, especially because I didn't ride a bike since last November. We improved that, I got to know the bike better and better and I adapted my riding style. Today we focused on a fast lap, the first two sessions have been quite good, but the final one didn't really work out for us. We couldn't find a good balance with the tyre and therefore were unable to carry out the planned time attack. Overall, I'm happy about the test itself and the team, the guys are great. It's just a pity for the last session, but we can do it next time."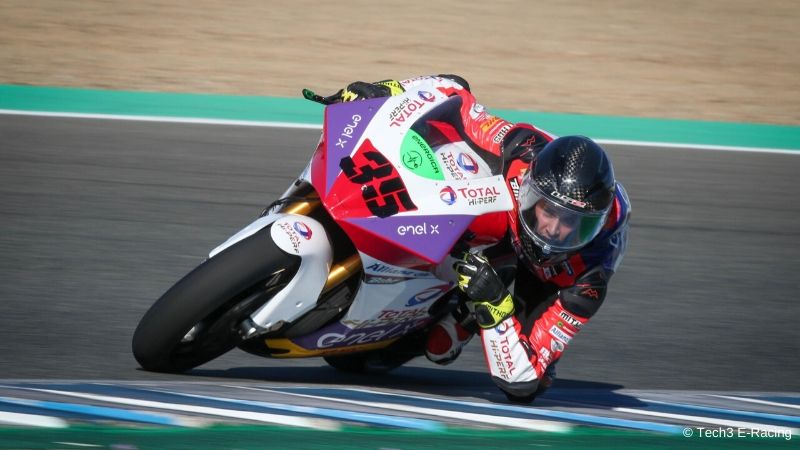 Lukas Tulovic
"In general, I'm quite happy with the progress we made. In the beginning, we started in the 1:55 and ended up in low 1:49″s, so it was great, but also the other riders made huge steps, therefore, I know, I have to keep working in order to find the points, in which I can improve and where I can get faster to close the gap and being competitive for the season. The entire field is very close, so to get good results, we need to make another step and I have to understand how to ride really fast with this bike. I'm not slow at the moment, but pushing it a lot, so I need to learn to use the electronic power better to go truly fast. Unfortunately, I had a small crash to report in the last session of the last day, so I want to apologize to my team. Overall, we made good progress and now it's up to me to find the next step to be competitive for the whole season."
Hervé Poncharal (Team Manager)
"Finally, we got first MotoE test done. It was a bit of an adventure with the difficult situation the world is going through right now, but I'm glad that we had three days with brilliant weather and track conditions. It was a very important test for everybody, but even more for us because our two riders never rode the Energica bike, they never rode an electrical bike at all, so was very interesting for them to understand and discover. Clearly, we have been using these three days the best we could, doing the maximum number of laps and every single outing was quicker than previous one. We started very far from leader, but now we are a lot closer to the top. I'm pretty sure, if ever we still can have the second test in April, we will reduce that gap further. Our guys are young, unexperienced with electric bike, but most important they are having fun. The level of this category is very high, it's even closer than last year, so I'm sure it's going to produce very exciting races and hopefully our two guys can be part of the fight in front. I would like to thank the whole team and our two riders for their hard work and more than anything pray for the second test to happen in order to see us having fun and catch on the leaders".
To be updated on the MotoE World Cup, subscribe to Epaddock's Whatsapp broadcast and get all our news on your mobile in real time: find out how here.