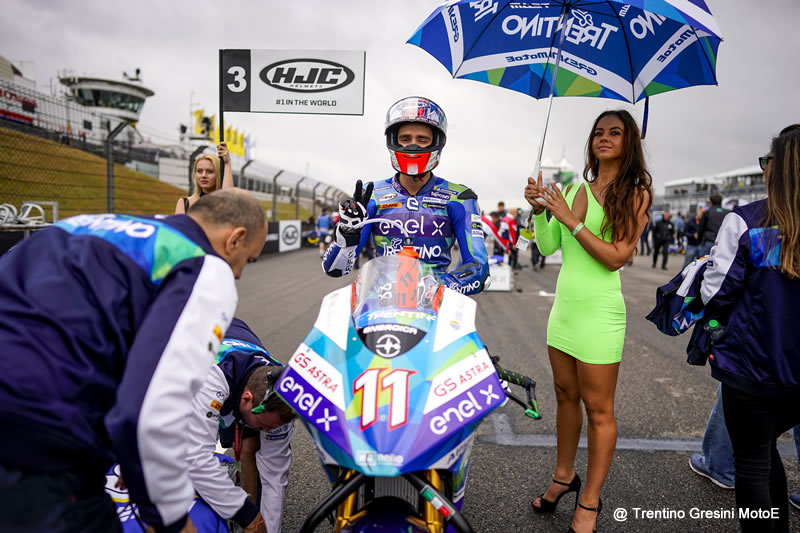 Good debut of Team Trentino Gresini in the first ever race of the MotoE World Cup. The Rimini Matteo Ferrari conquers the fifth position in an exciting race made even more difficult by the cold and wet track due to the rain that fell during the night.
Excellent start for the number 11 driver who chooses a very internal trajectory at the first corner. Despite a slight touch with Xavier Simeon, the choice is valid and Ferrari is immediately with the first. Ferrari's race pace is very good and allows him to close in fifth place just 2 seconds from the winner Tuuli. The first 11 points in the standings are conquered and in view of the next race in Austria, the podium is very close.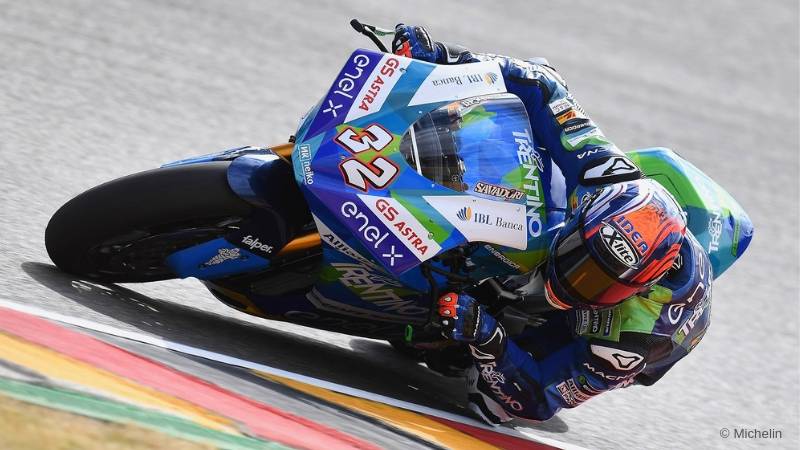 It could also be a good day for Lorenzo Savadori which started from the 11 position on the grid. Savadori finally showed a good feeling with the MotoE as demonstrated by the improvements recorded session after session. Lorenzo had reached eighth place in the race but a contact with Granado caused him to crash at turn 8. The rider came out unharmed but the bike hit the guards causing the air fence to break. As per the regulations, the red flag was displayed and the race was declared over as more than 50% of the scheduled laps were covered.
Below we present the statements of the two Team Gresini drivers.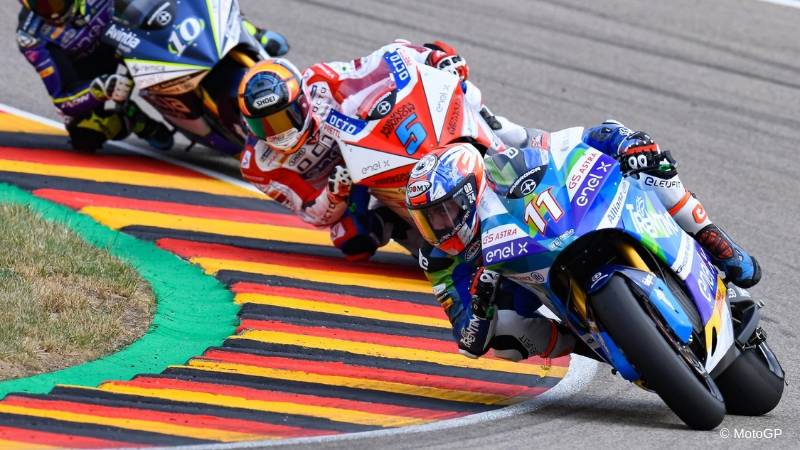 Matteo Ferrari
"I got off to a good start and immediately found a good pace. Unfortunately, we had mounted all the dry set-up except the engine brake and I suffered a bit in the middle of the corner to get the bike to turn. For the rest it went very well, I learned a lot from those who preceded me. We need to be just a little more incisive but it was important to show that we are with the very first. "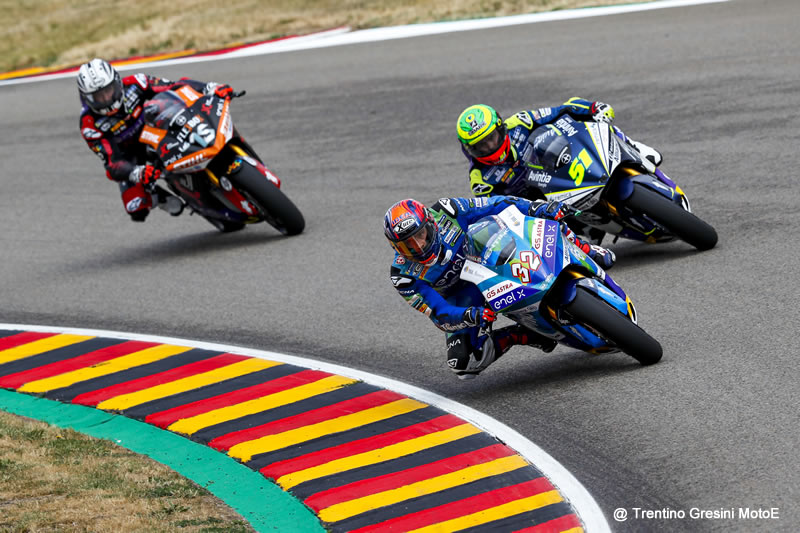 Lorenzo Savadori
"It's a shame because I was doing well. I had found a good pace and recovered various positions. Let's say that the more kilometers I do the more I feel at ease with the bike and things come by themselves. Obviously, the fall was not necessary, but Granado threw me on the ground ... I didn't do much but I still hit my left leg and I have a fairly swollen finger on my hand even though it seems that there is nothing broken. "
At this link you can download the results file of the race with the times of the Trentino Gresini team drivers (link)