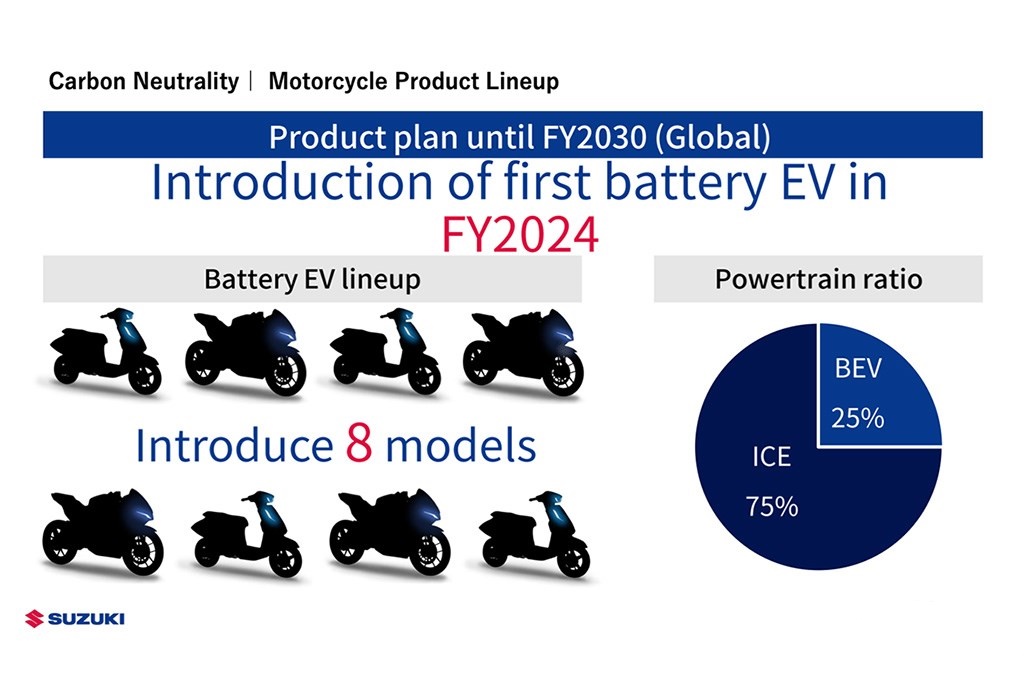 Suzuki has announced its carbon neutrality plan in which it specified that its first electric two-wheeler model should be available in 2024.
Suzuki is aiming for electric with eight new models by 2030, the first of which in 2024. When last year Suzuki announced that it would exit MotoGP in 2022, one of the stated reasons was to start focusing on electric mobility and on the abandonment of traditional fossil fuels.
In the press release of the Japanese company relating to the "growth strategy for 2030", Suzuki announced that its first electric propulsion two-wheeler will be introduced in 2024; it will be a medium-small engine capacity model, in the commuter bike category, motorcycles designed for home-work transfers. In addition, Suzuki plans to have eight electric motorcycle models by 2030, 25% of its lineup.
Suzuki's press release states that these models will still belong to the medium-low end of the range, while "for large-engined leisure bikes, Suzuki is evaluating the possibility of adopting zero-emission fuels".
Suzuki's move away from fossil fuels will not only apply to products but also to manufacturing processes. The company plans to address carbon neutrality with the new Suzuki Smart Factory Creation, which the company says designs how manufacturing should look in 2030: "Smaller, Fewer, Lighter, Shorter, Beauty" (more smaller, simpler, lighter, shorter, more beautiful) and digitization to optimize production processes and, presumably, reduce energy consumption.
Beyond the motorcycle sector, which is only a part of the Japanese company's overall business, Suzuki Motor Corp will invest $34,8 billion through 2030 in research, development and investment for the production of battery electric vehicles (EV). Suzuki, known for producing "kei" compact cars, said it would invest about half of the funds in electrification and self-driving technologies, allocating the other half for the construction of an EV battery plant and energy plants renewable. About 10% of the total funds will be dedicated to the domestic production of electric vehicle batteries.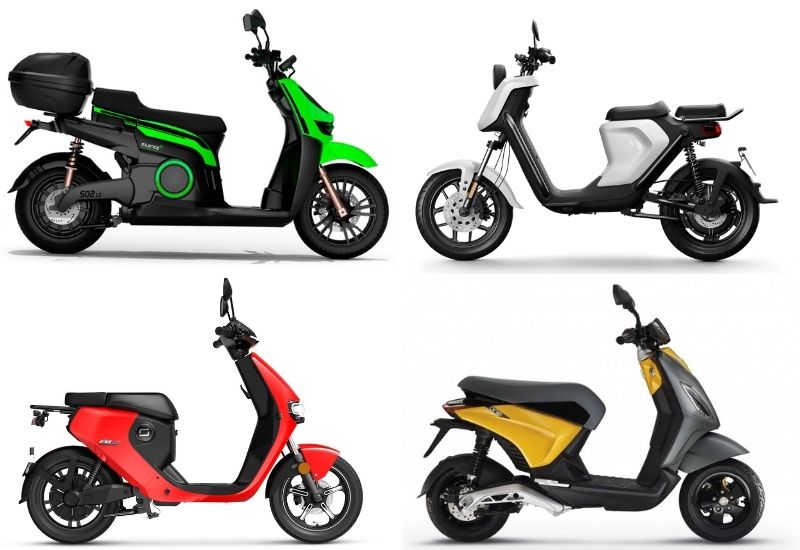 To be updated on the MotoE World Championship, subscribe to Epaddock's Whatsapp broadcast and receive all our news for free on your mobile phone in real time: find out how here.