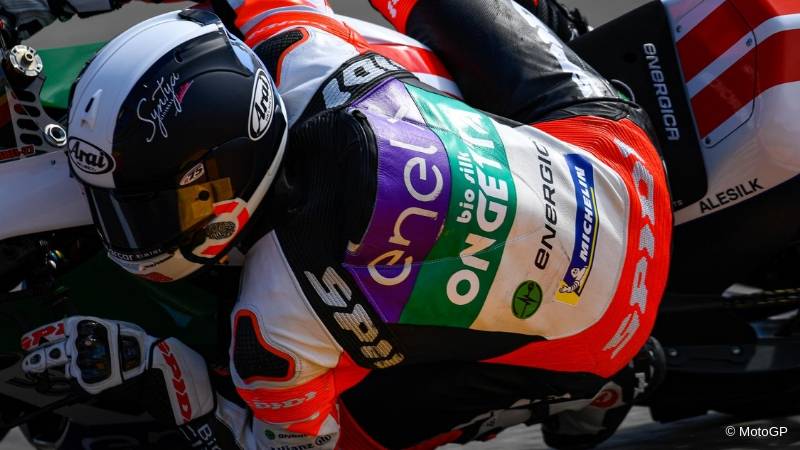 In Germany at the Sachsenring the first FIM Enel race started MotoE World Cup, the electric class of MotoGP. The victory went to the Finnish Niki Tuuli after a seven-lap race, reduced to five due to the exposure of the red flag. (here the detailed account of the race).
Mattia Casadei, the SIC58 team driver, finished 11 ° after starting from the 10a position on the starting grid. Casadei's race took place in the second group, with numerous overtaking, facts and concessions, with several drivers including Gibernau, Terol and Canepa. Here we report the frank and sincere words of Paolo Simoncelli and the technical comment by Marco Grana, the coordinator of the team.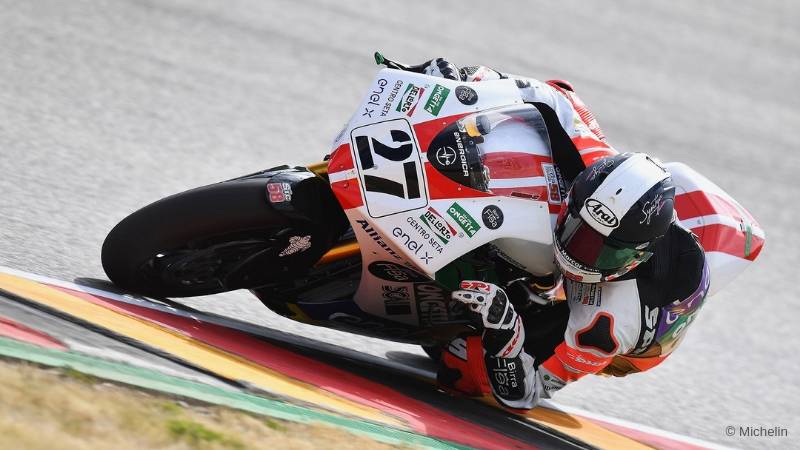 Paolo Simoncelli
"Yesterday, for the first time, the MotoE on the Sachsenring circuit, around a lot of curiosity and expectation and certainly two things were immediately very evident. The very high running costs in case of falls the first while the second is: if this 270 kg bike falls it can cause a lot of damage to things and / or people. In fact, the dynamics of the only fall that took place made it clear. However, our rider Mattia Casadei paid for the mistake of the last test in Valencia where he crashed destroying the bike, I saw him run with a little "arm" but he was good and finished 11th in a race that was interrupted in the middle after a rider crashed. If the electric motorcycle is progress ... I don't like the future. A nice thing about the MotoE it is the inclusion of the Superpole, a format that would have to be copied and also brought to Moto3. "
If you want to read how Casadei's pre-season tests in Valencia went, you will find the results in this section. (link)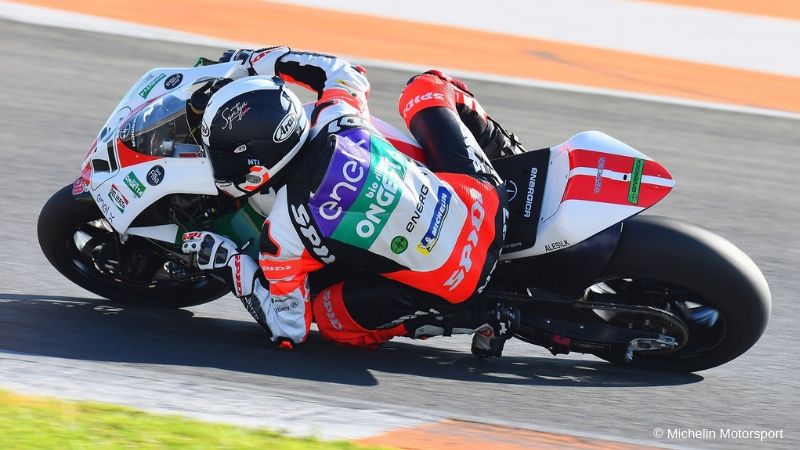 Marco Grana
"During the first two practice sessions we concentrated on setting up the bike. Starting with the Valencia setup we thought we were well on the way, but we immediately realized that at the Sachsenring we needed a different set-up to get the bike running in the long corners. We worked hard and the results were seen in qualifying with an excellent time and a tenth position on the grid. Superpole is beautiful and exciting, but with our young driver, it's not easy to give it your all in just one lap without any Free practice all day long. The race was interrupted but it was hard fought and with an 11th place we are satisfied with our Mattia. Overall we had fun and I am personally surprised with the lap times these bikes managed to achieve over the weekend. In Austria (on the weekend of 11 August - ed.) We try to improve ourselves because as a goal we set ourselves to remain in the top 5 as in our pre-season tests.
At this link you can download the results file of the race with the timing of the Ongetta SIC58 Squadra Corse team. (link)