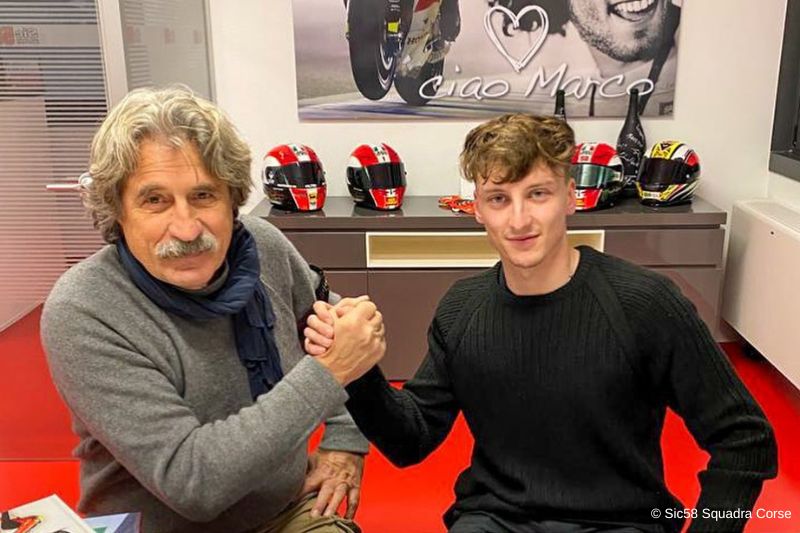 The Sic58 Squadra Corse team will line up two riders in the MotoE World Championship 2023. The team of Paolo Simoncelli will have two Ducatis to aim for the top positions in the MotoGP electric class.
In 2023 the Sic58 Squadra Corse will have two riders on the starting grid of the MotoE World Championship: Kevin Manfredi and Kevin Zannoni. The first was announced a few weeks ago: the rider from La Spezia will race his second season in the electric class of the MotoGP, after his debut in 2022 with the Octo Pramac MotoE team. Manfredi finished his first season in MotoE in twelfth position in the general standings. The second bike of the Sic58 team will be of Kevin Zannoni, who will thus race in his third season in MotoE, the second with Paolo Simoncelli's team. Zannoni had raced his debut season with the LCR team finishing in twelfth place, while last year, with the Sic58 Squadra Corse, he finished tenth.
The growth of the Sic58 team in MotoE was made possible by the forfeit of the Ajo MotoE team, who has decided to end its experience with the MotoGP electric class in 2022 and concentrate on the Moto2 and Moto3 teams. In this way, from 2023, all nine teams at the start of the MotoE will have two riders.
The 2023 season of the MotoE will begin in March with the first winter test at the Jerez de la Frontera circuit, to continue in Barcelona for the second test session before the official start of the season at Le Mans, from 12 to 14 May.
Kevin Manfredi (Sic58 Squadra Corse)
"I am very happy to announce that I will stay in the MotoE World Championship also in 2023, this time on the Ducati of the SIC58 Squadra Corse. It will be a great opportunity for me, and for this, I thank Paolo very much for welcoming me into the Team and all my sponsors and technical partners for their continued support. The new season will see big changes within the championship compared to 2022, so I can't wait to get out on the track on the Ducati of Team SIC58!"
Kevin Zannoni (Sic58 Squadra Corse)
"I am very happy to be able to continue with this team for the second consecutive year. I can't wait to get started because there will be lots of new things, starting with the bike. I thank Paolo for the trust he has given me again this year, Marco Grana and all those who have made all this possible!"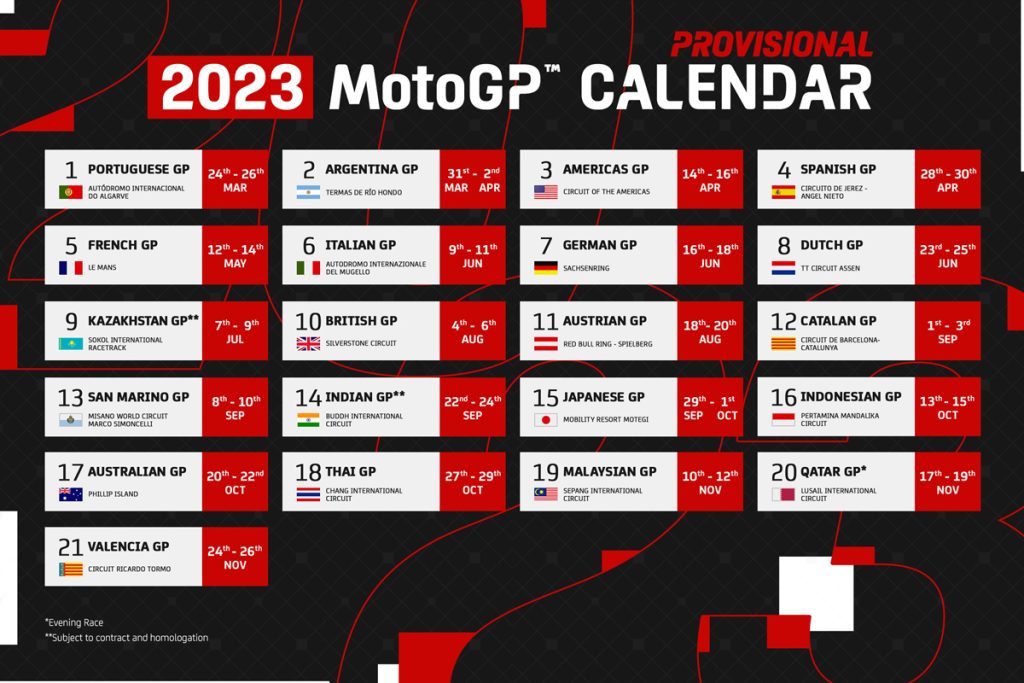 To be updated on the MotoE World Championship, subscribe to Epaddock's Whatsapp broadcast and receive all our news for free on your mobile phone in real time: find out how here.