On the hot Austrian day on Spielberg's Red Bull Ring, the Trentino Gresini team MotoE faced the second seasonal E-Pole. After the FP33 this morning either Matteo Ferrari and Lorenzo Savadori have confirmed important improvements in riding Energica Ego Corsa.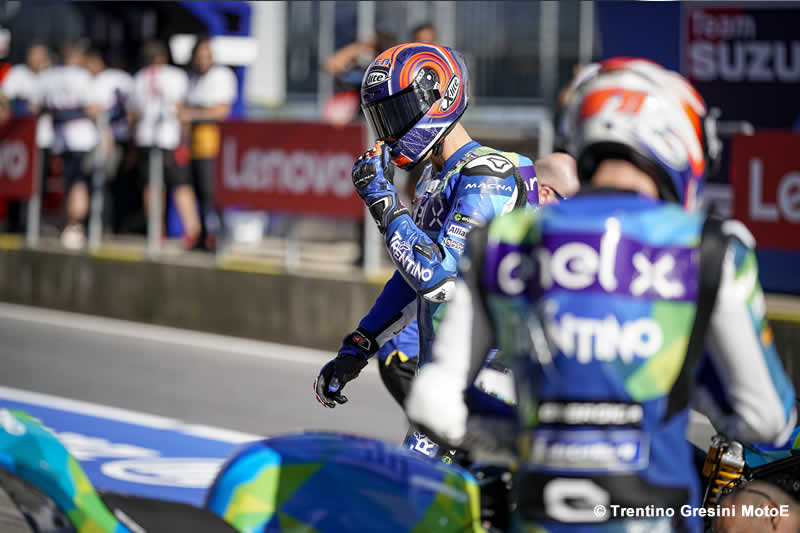 In the afternoon, with very different track conditions, Ferrari was able to repeat this morning's 1'35 time, enough to take the seventh place on the AustrianGP grid, while Savadori, who is still working on a style riding more suited to this category, did not go beyond the 13ª position.
Under the comments of the two pilots.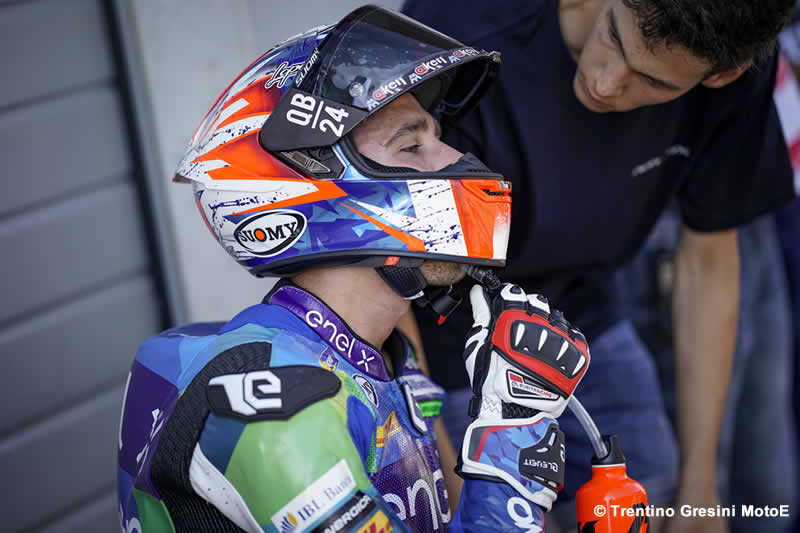 Matteo Ferrari
"I'm happy because we've improved a lot this morning and we're really close to the first group. In the E-pole I give myself an 8 because I did my best weekend time, but I did a mistake in the T3 sector, at the entrance to the 7 corner, losing the advantage I had. I'm satisfied because I've never been a qualifying man and this year things are going well. For the race, we have the pace to be on the front, so let's wait and see. "
Lorenzo Savadori
"The qualifying didn't go very well because in FP3 without traffic I could have done the eighth time, so in E-pole I was expecting something more. Unfortunately we are trying to do new things, using the brakes in a different way like the currently best drivers in this category, but unfortunately I got a little confused and lost time. We are not in a bad way in the race, but it is obvious that starting a little behind will be hard. "
Tomorrow morning at the 10: 00 the two drivers of the Trentino Gresini Team are now Italian MotoE they will try to be protagonists, with an important race pace.