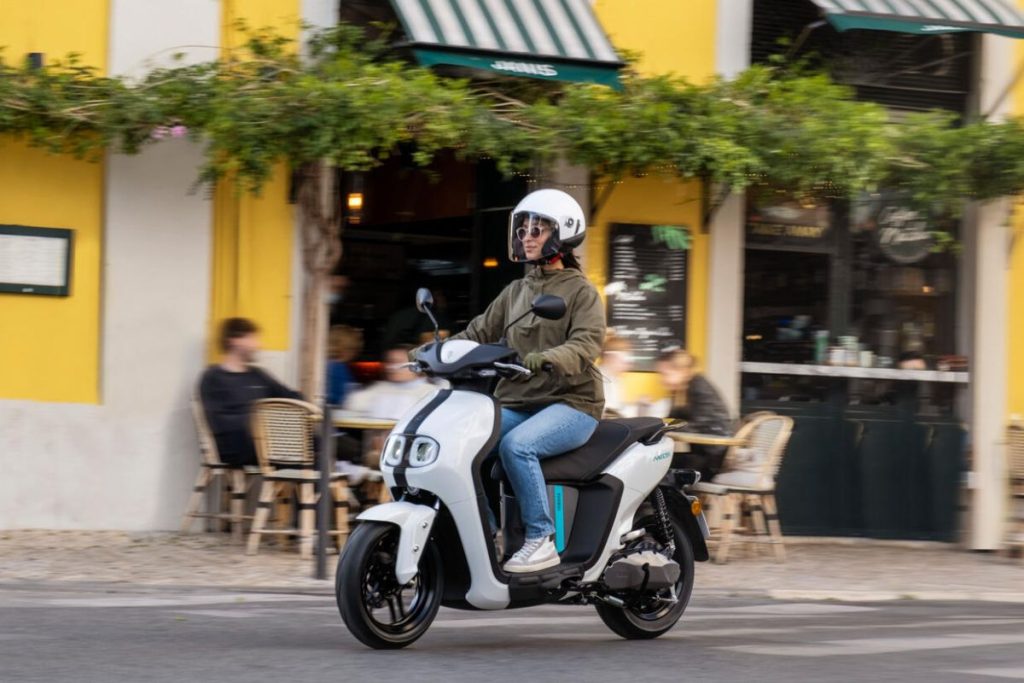 Sales of electric motorcycles and scooters in Europe recorded record sales throughout 2022, with percentage increases over 2021 often exceeding 100%.
Sales of electric motorcycles and scooters in Europe in 2022: judging by the data of 2022, European citizens have literally rushed to dealerships to buy electric motorcycles and scooters. Data recorded during the year show that the overall European market, made up of combustion and electric vehicles, remained stable overall in 2022, compared to 2021.
On the other hand, the situation is different for countries such as Italy, Germany and France, which have recorded percentage increases of even three digits. Italians bought around 16.700 units of motorcycles and electric scooters in 2022, with an overall increase of 60% compared to the previous year. France registered just over 36.000 units in the same period, an increase of 42% compared to 2021. Overall, in the main European countries covered by the study, almost 130.000 electric two-wheelers were registered in 2022.

These data are encouraging for the electric sector, but the market undoubtedly remains dominated by models with internal combustion engines. The motorcycle market in the main reference countries in Europe recorded a total of 950.000 new registrations in 2022, and just under 44.000 were electric motorcycles. Sure, the sales numbers for internal combustion motorcycles far outpace those for electric vehicles, but Europe still saw an 88% increase in sales of electric motorcycles and scooters in 2022.
As regards mopeds, sales of electric models were 85.846 compared to a total of 255.909 (thermal and electric vehicles). In this particular segment therefore, electric models represent a third of the total vehicles sold, with an increase of 17% compared to 2021.
Without a doubt, electric motorcycles and scooters still have a long way to go, but the data shows that the growth path has begun.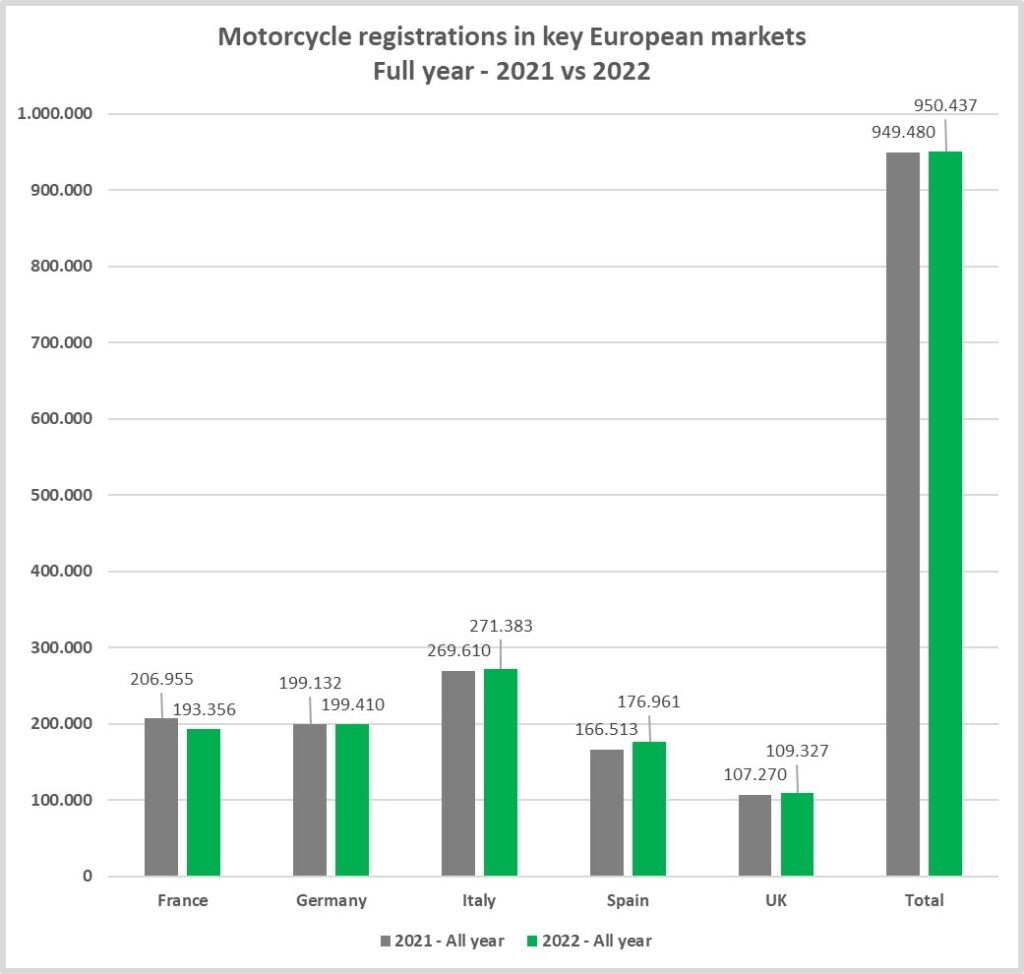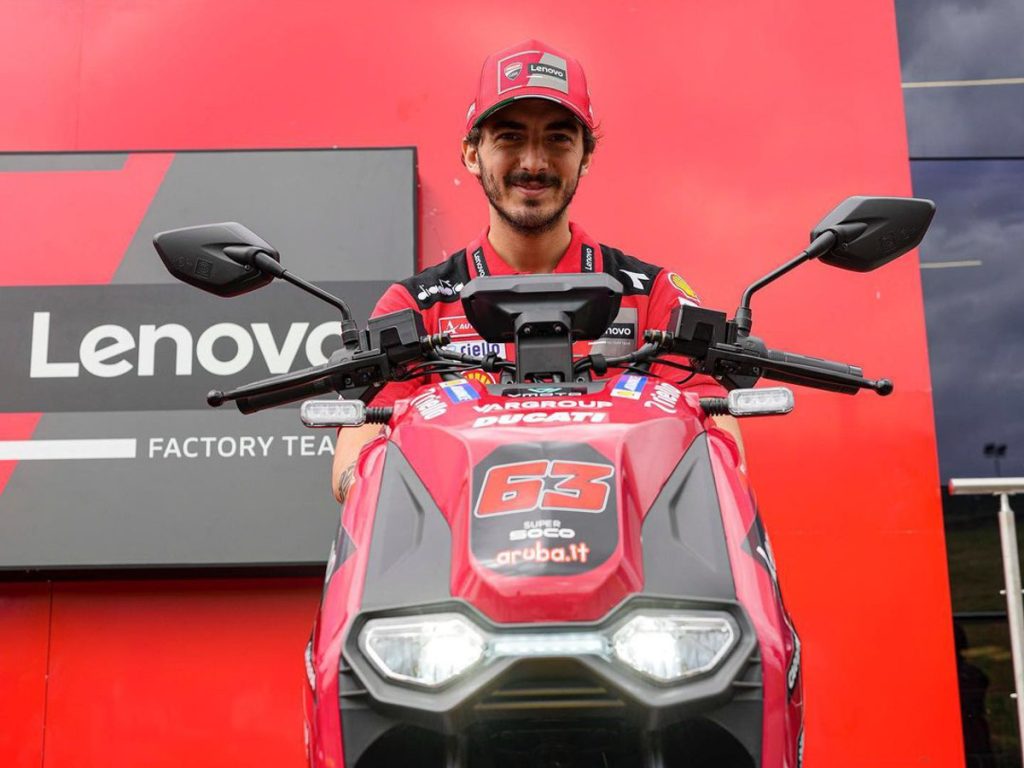 Source: ACEM

To be updated on MotoE World Cup, subscribe to Epaddock's Whatsapp broadcast and receive all our news on your mobile phone in real time: find out how here.