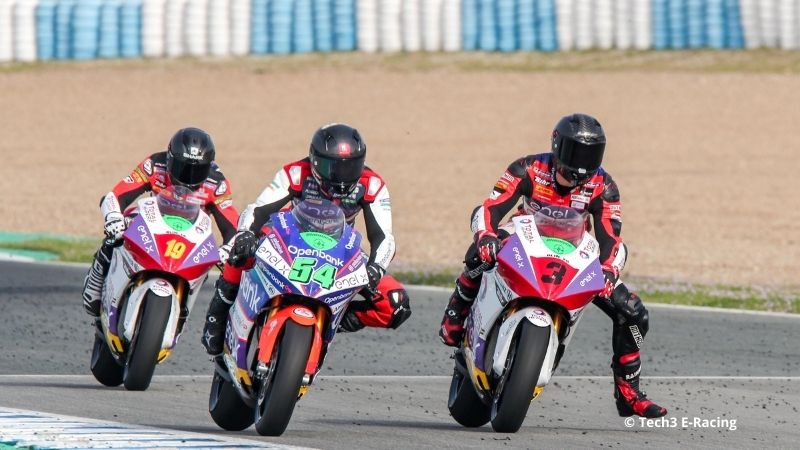 The long winter break finally ended with the first official test of the FIM Enel MotoE World Cup which took place at the beginning of March on the Circuito de Jerez - Àngel Nieto. Lukas Tulovic of the Tech3 E-Racing team is back on the Ego Corsa after he used the past months to recover from the hand injury he got at the Misano 2020 round. During the three days of testing, the young German has successfully regained confidence with his MotoE.
Tech3 E-Racing's new entry, Corentin Perolari, tried the electrical World Cup machine for the first time ever. The 22-year-old Frenchman was using the first day to get used to his new working tool, but already started to improve feeling and lap times on Wednesday, doing a total of 60 laps in the course of the official test and concluded the three days in sunny Andalusia just 1,692 seconds behind the top. Perolari and Tulovic will be back in Jerez for the second official test of 2021, scheduled from April 12th to 14th.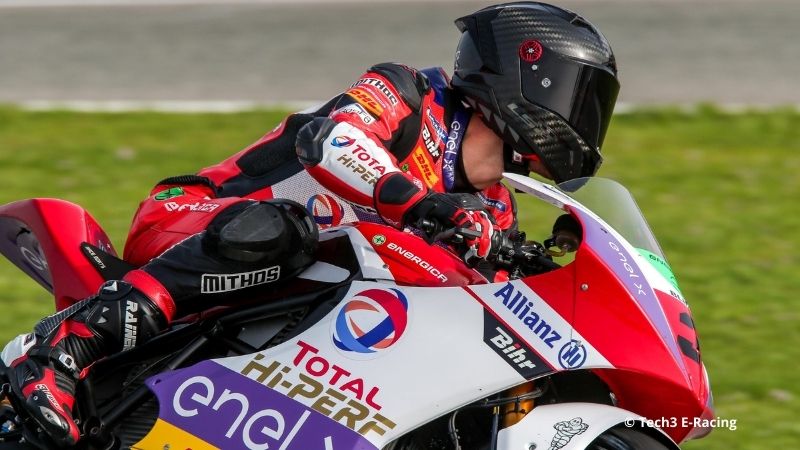 Lukas Tulovic
"First of all, I'm very happy to finally be back to be testing with the team and glad to get this chance again to ride in the MotoE World Cup with Tech3, so thanks a lot to the team for this. It's always nice being back after the winter break, although the pandemic situation is still very difficult for everybody. My feeling with the bike after these first days of testing is already quite good, but not on the level I have been last season yet, but we are on a good way. We tried some new tyre compounds from Michelin, which have been really positive and setup-wise we also found some small improvements. Now I'm looking forward to the next test in April. We still need to do some steps ahead of the season, but I'm confident we will get there in order to fight with the top".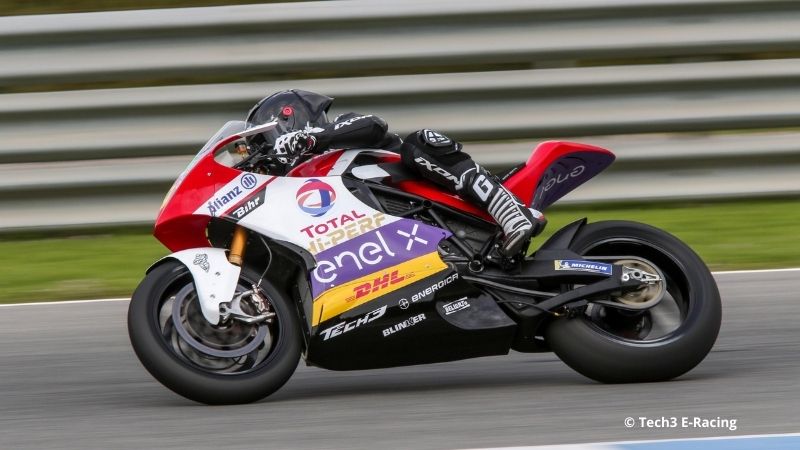 Corentin Perolari
"Tuesday was my very first day discovering the bike and I immediately felt very different from any other machine I have ever ridden before. Yet, I needed a bit of adaptation, especially regarding lap times, but we improved quite fast. On day two, my feeling has already been pretty good from the first session onwards and each time I went out, I felt better and better, which is also obvious in the times I did here at the Circuito de Jerez. On the final day, we were basically working on the bike according to my feedback and I managed to improve my sensations again. I can't wait to be back here in April and go out again".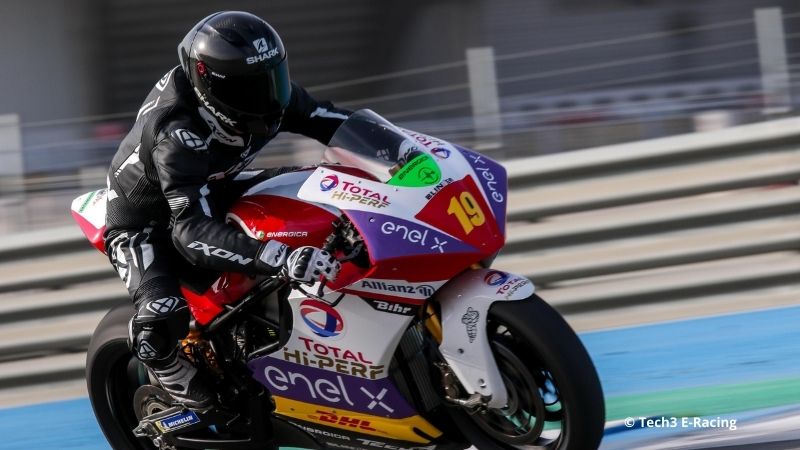 Hervé Poncharal (Team Manager)
"It was a really good feeling to be back on track for the Tech3 E-Racing team. Altogether, I think it has been a very productive three days test. We were lucky with the weather, we could do quite a few laps. Lukas is definitely feeling at ease and showing great performance on the Energica Ego Corse bike. We are happy with his test. He has been able to try quite a few geometry settings as well as new tyres from Michelin. The target was to get back the E-riding feeling and that's what he did. On the other side it was also an interesting three days with Corentin, who is a full rookie in E-Racing. I believe he has enjoyed the feeling of riding his Energica bike and step by step, he has been closing the gap to the front guys. So, we are happy and positive tonight because we've done what was the target of this test; get the team together with our 2021 lineup, Lukas and Corentin, do as many laps as possible and test the positive evolutions Energica brought on the bike and Michelin on the tries. Plus we also tried the new quick chargers from Enel, which will clearly be a big step forward for the whole MotoE grid. We are confident for the next test, that we will be even quicker with our two riders".
To be updated on MotoE World Cup, subscribe to Epaddock's Whatsapp broadcast and receive all our news on your mobile phone in real time: find out how here.