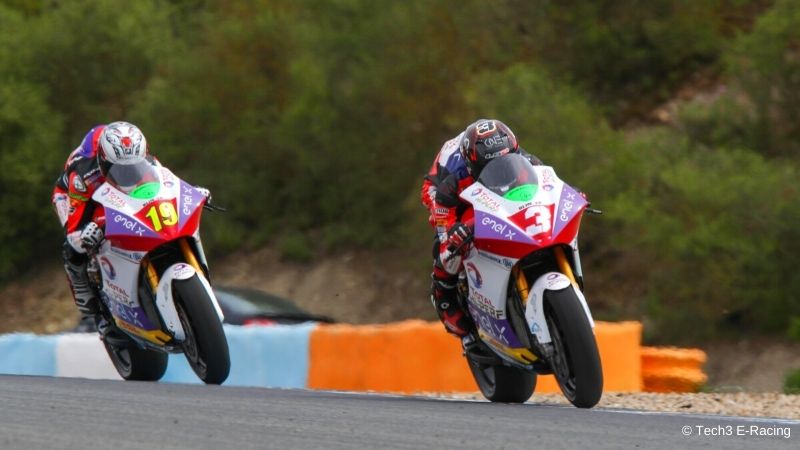 After a first test at the Circuito de Jerez - Àngel Nieto in March, Lukas Tulovic and Corentin Perolari returned to action a few days ago on the same track for the second official test of the FIM Enel MotoE World Cup ahead of the season opening in Jerez on April 30th.
Lukas Tulovic showed great progress during the three days. Together with his team he managed not only to improve the bike's set-up, but also its performance. He was half a second faster than his best lap during the first test and finished the three days in eighth overall position.
Perolari, a rookie in the category, is also improving session after session. The French rider finished just 0,715 seconds behind his teammate in his second ever test with the Energica Ego Corsa. Perolari improved his personal best on the Spanish circuit in the first test by 0,445 seconds.
Lukas Tulovic
"I was really looking forward to this test after being off the MotoE bike for six weeks. I really enjoyed the first laps. Together with the team, we made great progress during the first two days. We were working on the bike, improved the lap time and my pace by quite a lot.
In the race simulation I was fourth, which was great as well. I have to admit, that I struggled a bit to lower my lap time further on day three, so overall the last day was not my best. But in general, I'm very happy about the progress we've made and I feel truly ready to start the season here at the Circuito de Jerez – Ángel Nieto very soon."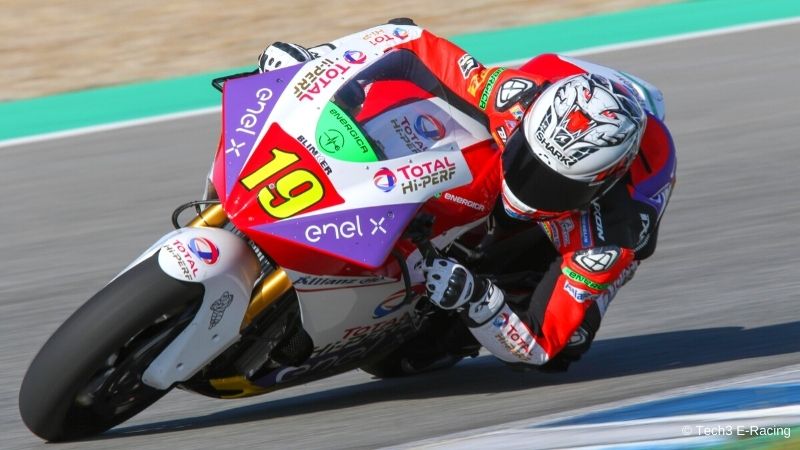 Corentin Perolari
"The first test here at Jerez has been important for me to get to know the bike for the first time. Therefore, this second test I was focused on improving my feeling aboard the Energica Ego Corsa. Overall, it went very well and I take some great sensations back home.
Unfortunately, I had a small crash during the race simulation, when there was a bit of oil on the track, but luckily it was nothing serious and we could do our own race simulation in the evening session on Tuesday, which went really well. On the last day, we took another step forward, so there are only very small tweaks left to do and we are ready to go racing in about two weeks' time."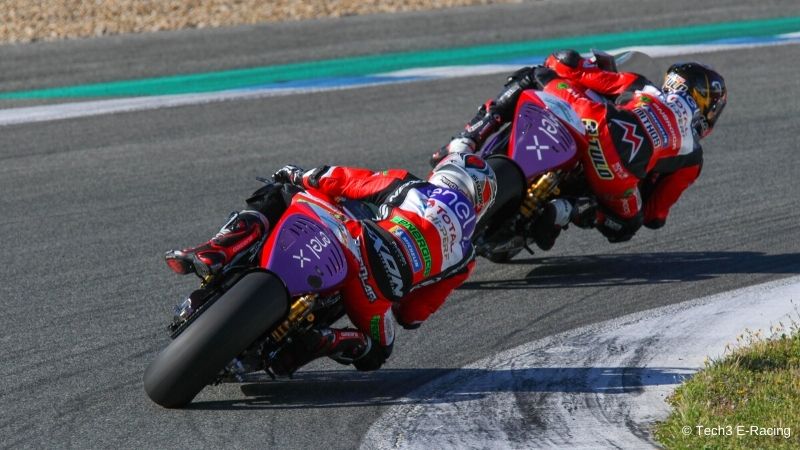 Hervé Poncharal (Team Manager)
"The second and final pre-season test in Jerez for the Tech3 E-Racing team is done. Honestly, this second test went really well. We as a team improved a lot in our working method, we feel that everybody made a great step forward compared to last year.
Lukas did his fastest ever lap in Jerez by quite a big margin compared to what he was doing last year, finishing fourth in his first race simulation. We are quite confident, that Lukas is going to play in front during this season in MotoE. We could see clearly, that he is another rider than the one we had in 2020, as he learned a lot during his rookie season.
On the other side of the garage, Corentin made another important step forward too. The first test was for him to discover the MotoE bike, which was quite a big lesson. But every single day of this second test, he improved to reach the 1:48 and I think this is already a significant lap time. Apart from a small spill on a dirty part of the track, he didn't make any mistake.
The whole team had a great test, we are ready to finally race in Jerez. The whole grid made a big step forward. We saw some new faces coming, doing incredible lap times and I think this is going to be a great MotoE season. Hopefully the Tech3 E-Racing team will play an important role at the front."
To be updated on MotoE World Cup, subscribe to Epaddock's Whatsapp broadcast and receive all our news on your mobile phone in real time: find out how here.