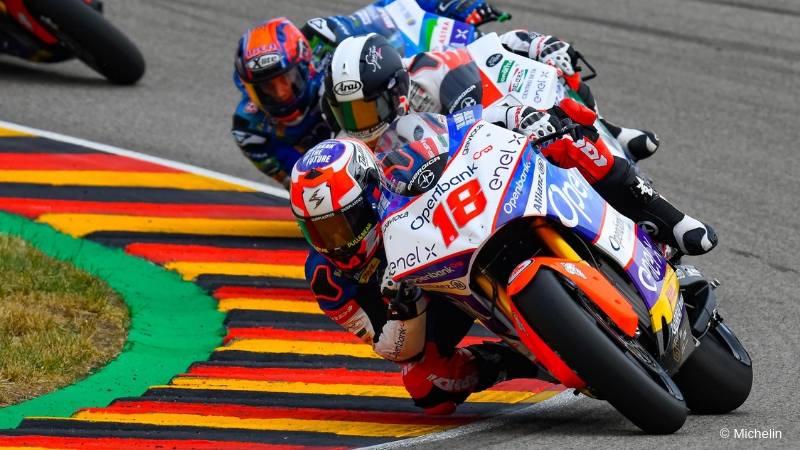 The German GP at Sachsenring will go down in history as the first FIM Enel race MotoE World Cup. The victory went to the Finnish Niki Tuuli after a race of seven laps, reduced to five due to the exposure of the red flag. (here the detailed account of the race) The next FIM Enel appointment MotoE World Cup will take place on the weekend of 11 August in Austria.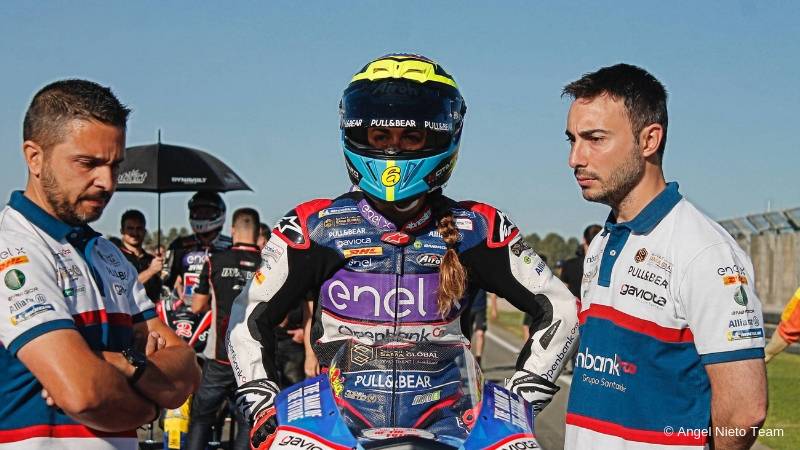 The Openbank Ángel Nieto Team with Nico Terol and Maria Herrera begin their adventure uphill in this new electric-powered era. Terol reaches the top ten after a difficult race from the first corner, when Granado is forced to widen due to a contact and pushes Nico out of the line. The Valencian drops to eleventh place, losing three positions with respect to the start, and recovers one before the red flag. The fight with other riders of the same group was interesting but after the 4th place in the simulated race in Valencia the expectations were to finish later.
María Herrera's race was conditioned by the last position on the starting grid. The young Spanish driver entered the track early in the E-Pole lap and was disqualified. In the race, Herrera used the first lap to find the feeling with the track but lost contact with the group. This did not allow her to go beyond sixteenth place in the first round of the season.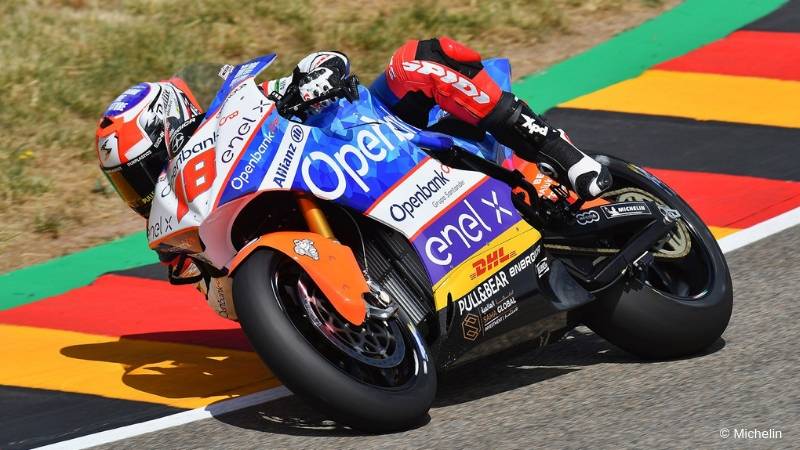 Nico Terol
"I'm not very happy because we were making good progress. I had a good start but another rider forced me off the track at the first corner and five or six riders passed me. At that point I lost the leading group and I was unable to recover it, despite having taken a good pace. I had passed Gibernau for ninth position, but the red flag canceled the lap and so I came back tenth. Today I could have finished fifth or sixth and I want to thank the team for the work they are doing. We are working well and everything will come - I feel I can be strong and aggressive once again, Nico the winner is back. "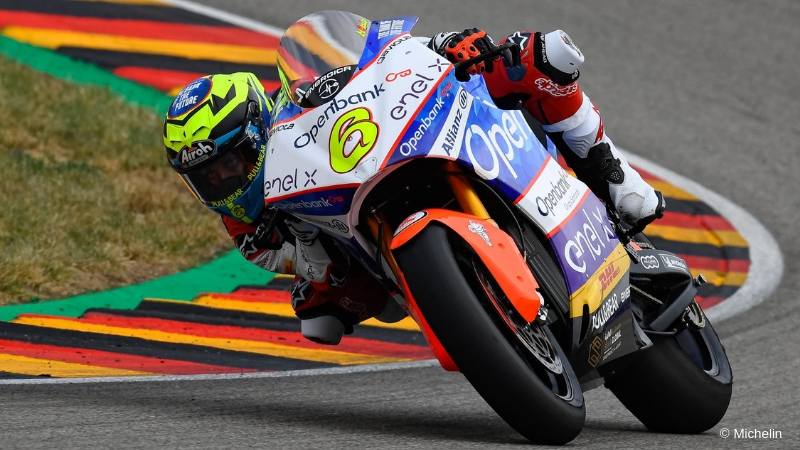 Maria Herrera
"In the end I had hardly driven on Saturday and on the first lap of the race I didn't have the confidence to push. Then I went much better, but the group was now too far away. I tried to keep my distance with them, but the race was too short. In the next race I hope to have some material that will make my driving position more comfortable and allow me to fight. "
At this link you can download the results file of the race with the times of the Openbank team drivers Ángel Nieto (link)