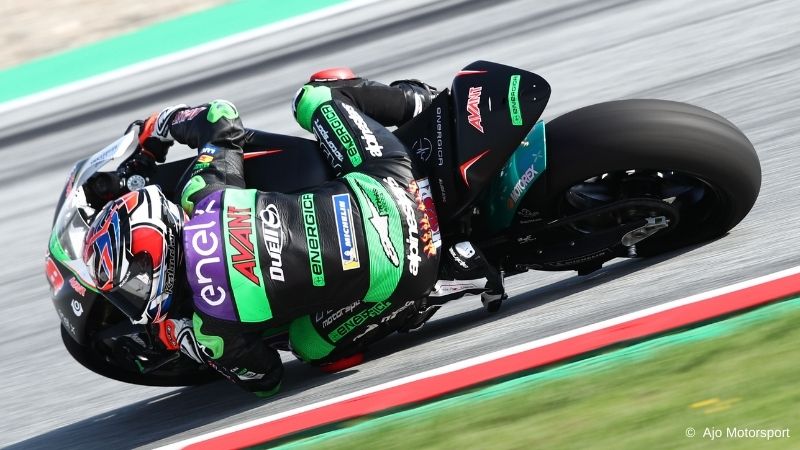 The Avant Ajo MotoE rider achieves his best result of the year in the fifth round of the 2021 season of the MotoE World Cup. Okubo finished fifth at the Red Bull Ring, starting from fourth on the grid.
After some good races that did not bring the desired results, Hikari Okubo ended a great weekend in Austria, with a fifth final position n a track he was facing for the first time.
For the first time at the Red Bull Ring on a MotoE motorcycle, the Japanese earned his best result of the season, consolidating his growth in the category.
The race was shortened from seven to five laps, which forced everyone to push hard from the start. The Japanese rider made a good start from the second row of the grid, moving from fourth to second at the first corner. Okubo was unable to keep up with the riders who fought for the victory, but he managed to prevail over riders with much more experience than him, such as Matteo Ferrari and Jordi Torres, the winners of the MotoE in the past two seasons.
Okubo currently occupies the tenth position in the general classification with 35 points. The last round of the MotoE will take place in Misano from 17 to 17 September, with two races scheduled, one on Saturday and one on Sunday.
Hikari Okubo
"We achieved our best result of the year, so we have to be satisfied with that. However, I would have liked to have fought for the podium, as I felt very strong today. On the second lap, I had a little scare that made me more cautious, as the track was not in perfect conditions due to the rain. When I recovered, I tried to push hard again to get up to fifth. I'm looking forward to the next race at Misano, and to keeping on working hard to get a good result."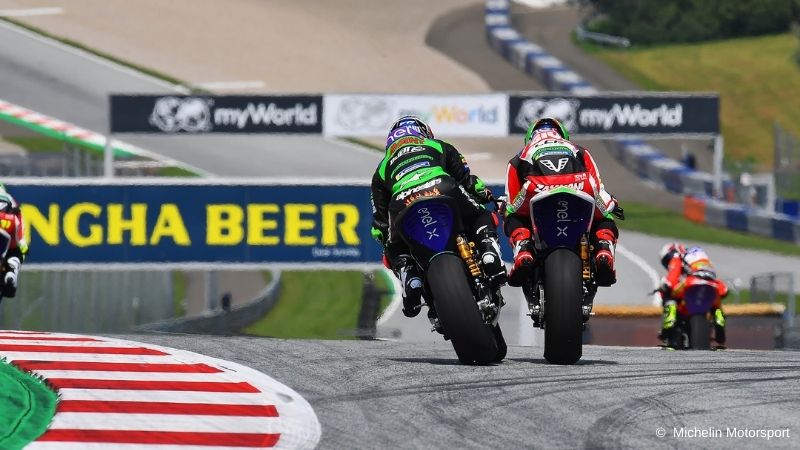 Aki Ajo - Team Manager
"It was a good weekend for Hikari [Okubo]. Especially since this was his first time at the Red Bull Ring and, as we know, MotoE riders have a shorter practice and adaptation time. Yesterday he took fourth on the grid, and today he finished the race in fifth place. He did a great job. This gives us greater confidence for the next contest, which will be at Misano - a track that he knows well and where we hope to be fighting for the top positions again."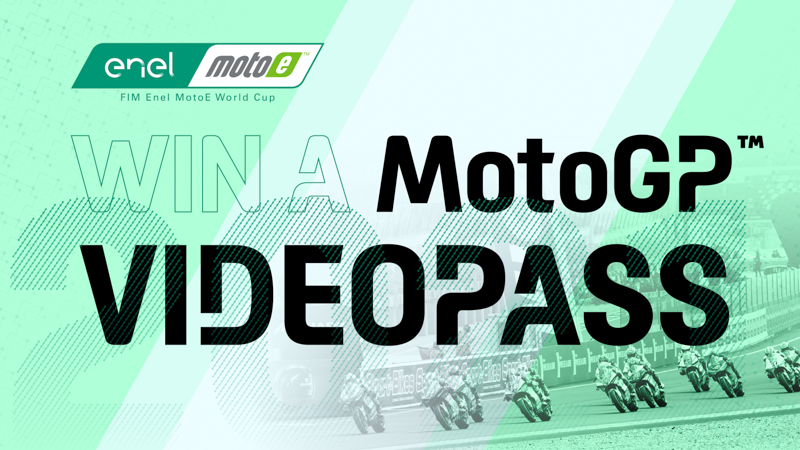 To be updated on MotoE World Cup, subscribe to Epaddock's Whatsapp broadcast and receive all our news on your mobile phone in real time: find out how here.