The one on Sunday at the Sachsnering circuit was the first FIM Enel race MotoE™ World Cup. The Octo Pramac team riders MotoE,
Alex De Angelis and Josh Hook, started from the ninth and sixteenth positions respectively.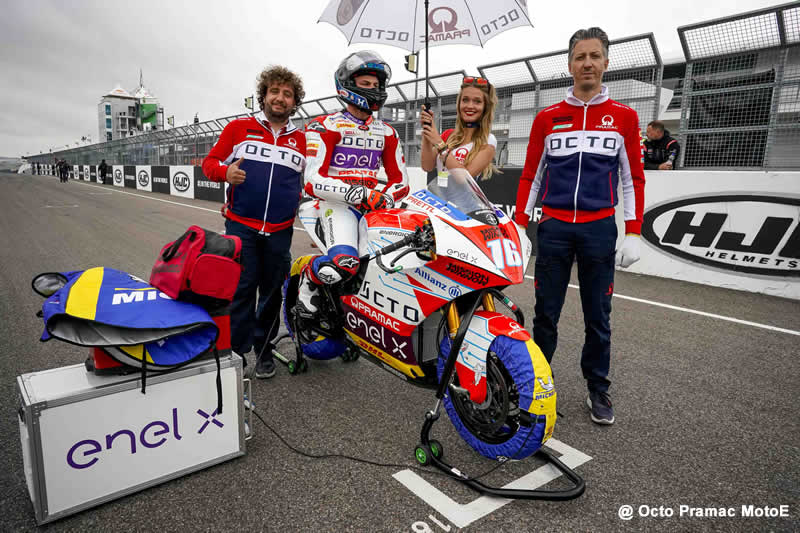 The San Marino number 5 started well, gaining two positions in the first lap and putting himself in the wake of Matteo Ferrari. From the second lap onwards De Angelis engaged an exciting duel with Xavier Simeon (Avintia Esponsorama Racing), which lasted until the end of the race. In the fight for the sixth position, the two have been overcome several times, even reaching the contact, but always within the limits of correctness. In the end it was De Angelis who was in sixth position when the red flag was exposed two laps from the end. After getting off the bike at the end of the race, Alex and Xavier found themselves exchanging pats on the back, satisfied and enjoying the fight just ended. De Angelis jokingly showed Simeon the mark left on the right side of his suit by the Belgian driver's front wheel.
For the Australian pilot, however, it was a learning contest; Hook ran for the first time at the Sachsenring and the few test sessions did not allow him to perfect his knowledge of the circuit. Despite this, Josh, in the race, managed to stay with the second group and gain confidence with the bike.
Below are the statements of the two pilots Octo Pramac.
Alex De Angelis
"I have had a great time. At the first corner I chose to brake and stay inside and it was the right tactic because it allowed me to recover some positions. The duel with Simeon made me lose contact with the leading group but it was really exciting. "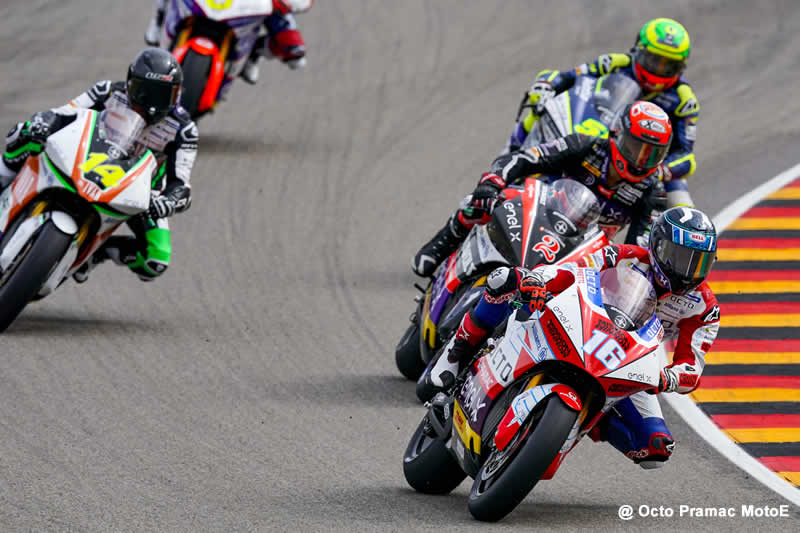 Josh Hook
"The feeling with the bike has grown during the race. It was very important to be able to be with the group on a circuit where I rode for the first time on Friday. It wasn't a particularly satisfying weekend but we need to take the positive side and improve. "
At this link you can download the race results file with the Octo Pramac team times MotoEsystem. (link)