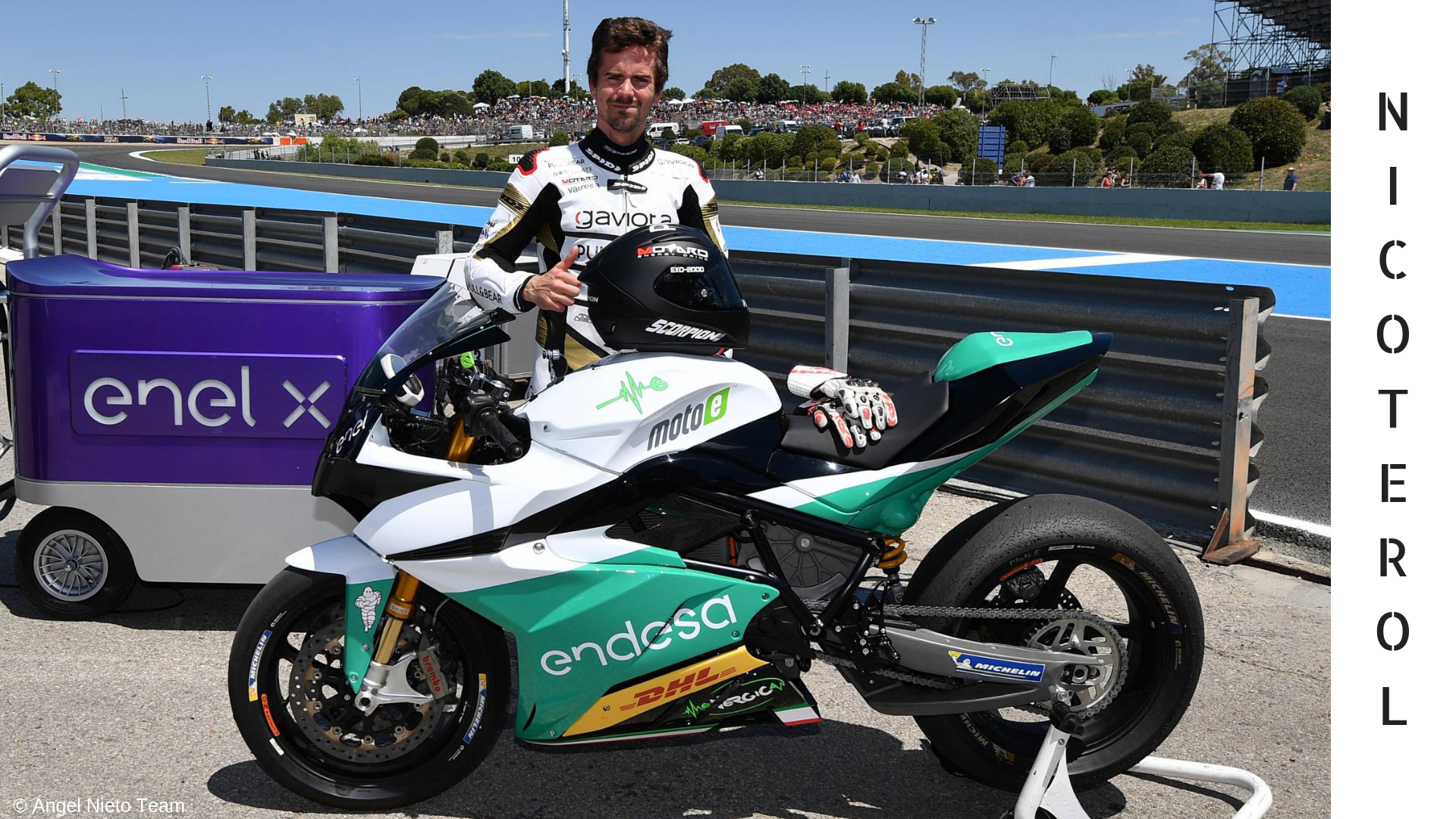 The Spanish team has announced that Nico Terol will be his driver for the first edition of the world championship MotoE. With the same team, Nico was mode champion in the 125cc class in the 2011.
"The bike looks fine, it's more agile than the weight suggests. I think it will be faster than we all expect. The linear response of the engine will contribute to the show "
In addition to becoming a pilot of the MotoE, Terol will continue to follow the young drivers of Ángel Nieto Junior Team.
"The good thing is that I train every day with these guys, who have a lot of energy and a desire to excel. It's a bit the same thing that happens to Valentino Rossi with his VR46 Academy. There is nothing better than training with other valuable drivers, especially if they are young. "
Find the complete press release at this link:
https://www.angelnietoteam.com/en/moto-3/news/nico-terol-to-contest-motoe-world-cup-with-angel-nieto-team