Energica Motor Company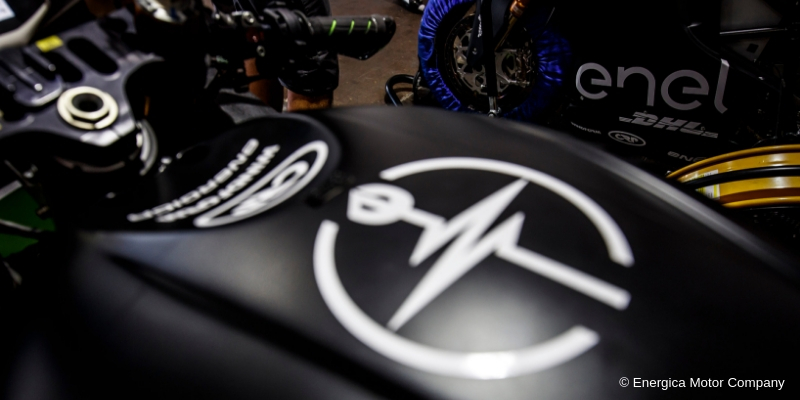 Energica Motor Company S.p.A. is the manufacturer of electric motorcycles selected by Dorna Sport to supply the motorcycles with which the FIM ENEL MotoE World Cup is held .
The story of Energica starts in 2010 in Modena: the company was formed from the CRP Group with the aim of creating high-performance electric motorcycles with an exclusive design.
The CRP Group is a state-of-the-art company for designing for motor racing, in particular for its experience in computer numerical control (CNC) machining and 3D printing. In this context, the CRP Group, through the CRP Technology division, holds the patent for Windform composite materialsTM
The project "Energica" took shape starting from the close collaboration and consultancy with the CRP Group; between the 2008 and the 2009 the Modena-based company develops its first all-electric racing bike, the "eCRP".
In those early years Energica collectsed experiences and victories in competitions reserved for electric motorcycles, including the TTXGP championship, and based on that experience, it based the design of its first supersport road bike, the Ego.
The bike that this year and for the next two is supplied to Dorna Sport for the FEL ENEL MotoE World Cup is the Ego Corsa, designed and developed starting from the technical base of the road Ego. The performance and technical features of the Ego Corsa are available in this section (link).