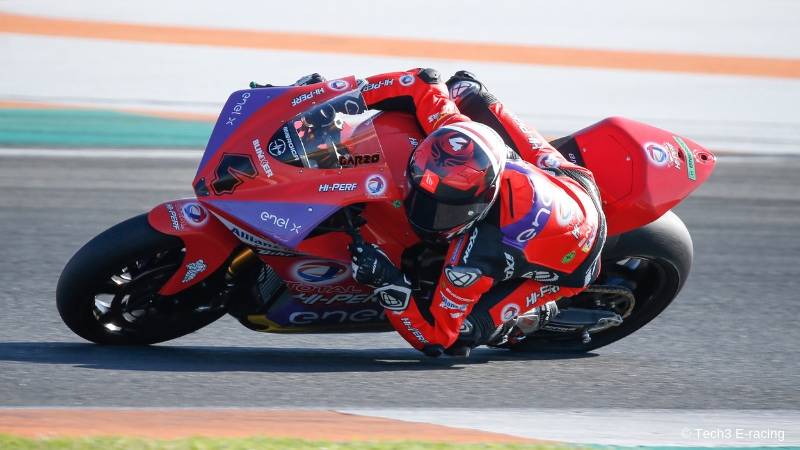 During the tests of the MotoE in Valencia, Hector Garzo was often the fastest on the track, took pole position and was second in the race simulation. A few days after the first race at the Sachsenring, the Spanish rider of the Tech3 E-racing team shared some impressions about the MotoE.
What was your impression of the race simulation?
"Very good! I think the bike is very good for a "real" race. We can brake hard, overtake and push the bike to the limit. I'm happy, we thought it would be very difficult to overtake other riders, but it wasn't like that. "
What is the biggest difference compared to a traditional motorcycle?
"That the bike has no sound and hearing the other riders is really complicated, you don't know if you have someone behind you and how far it is. The rest, everything is normal, you can brake, accelerate easily, so everything is fine. "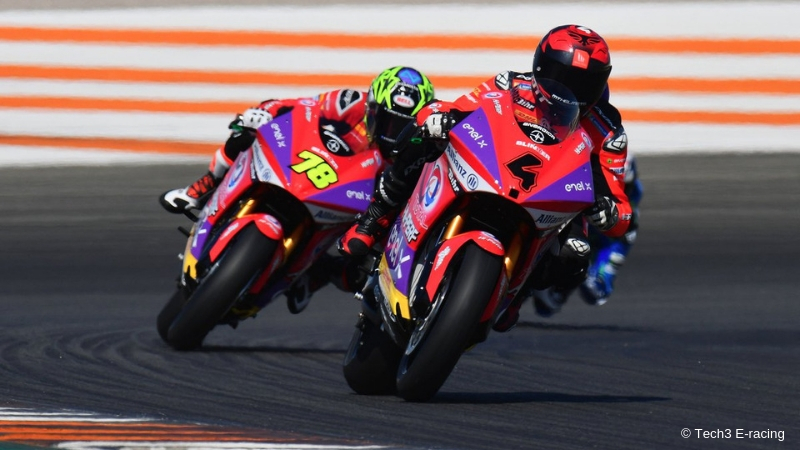 What judgment do you have from the tires?
"Overall they are very good, but for the race I would like to have a little more grip in the final."
What surprised you most about the bike made by Energica?
"The departure, undoubtedly! You have 100% boost right away. I expected to shoot fast, but not so fast. "
What do you think about the competitiveness of the championship?
We have six races and we have to do well in every race; It is very important to always score points, because if you score zero in a race, with so few races, it is difficult to recover. I expect there will be faster riders on one circuit than on others, which is good for the championship. "
What do you expect from the first race and in general from the championship?
"The first feeling is good and I am very confident and happy, because I understand how to ride the bike, find the limit and go fast. It is important to have a positive approach and start strong immediately; I think we will have good chances. "
Here you can read the Valencia race simulation report (link)