Epaddock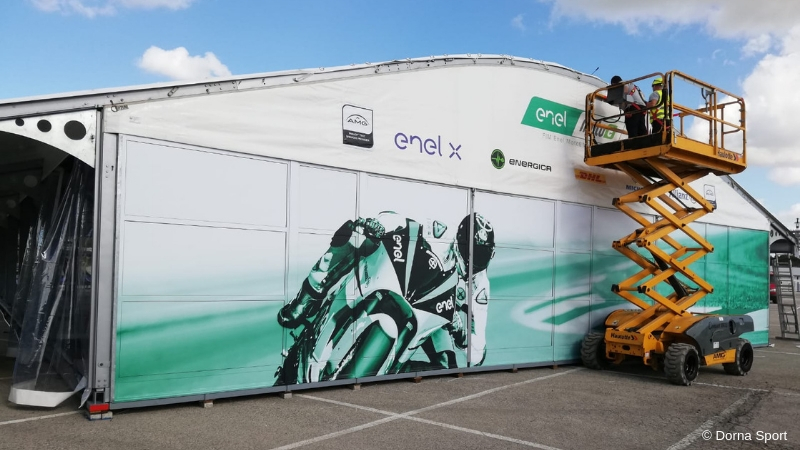 The Epaddock is the area of ​​the MotoGP paddock reserved for hosting the teams participating in the MotoE World Cup. The Epaddock is divided into two parts: the first includes the actual boxes, is made up of a demountable structure made by the Spanish company AMG and houses the bikes and equipment of the teams and offices. The second is an area where the battery charging systems are installed, two for each container, and on which the photovoltaic panels supplied by EnelX, the Italian company that has the role of official Smart Charging Partner of the championship, are installed.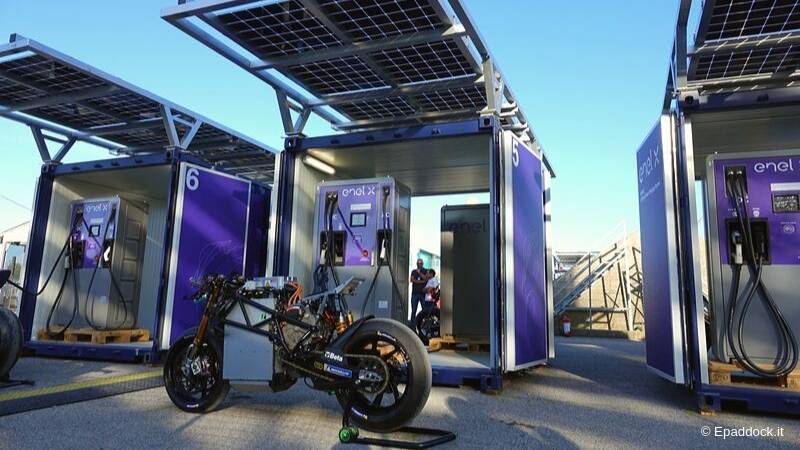 The "smart power management system" has the task of managing the flow of electricity generated by the photovoltaic panels and integrating it with the stream supplied by the main electricity grid. The smart power management system conveys electricity to the JuicePump, the station that recharges the motorbike batteries, which EnelX supplies to each of the twelve teams of the MotoE. The unit is capable of supplying 50kW in direct current. The charging time is 20 minutes to reach 80% of the full battery capacity and 30 minutes to reach 100%.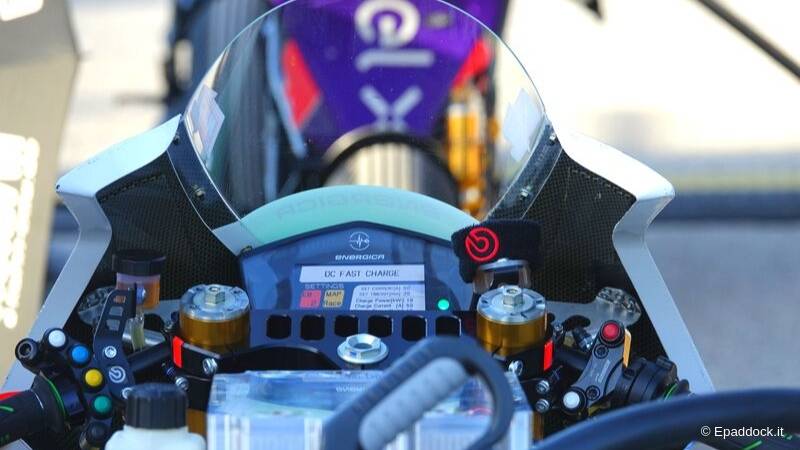 In 2021 EnelX completed the development of the new generation of charging units, called JuiceRoll. The successor of the JuicePump is equipped with an integrated 50kWh battery. This support battery is constantly recharged from the electrical network of the circuit and then it quickly transfers the energy to the battery of the motorcycle during the rapid recharge phase (from 20 to 30 minutes). To extend the JuiceRoll, a mobile unit was also designed. The Mobile Unit is used to recharge the batteries of the bike on the starting grid after the sighting lap, allowing to supply the energy necessary to extend the range of the bike by one lap and consequently, the race distance.
To be updated on MotoE World Cup, subscribe to Epaddock's Whatsapp broadcast and receive all our news on your mobile phone in real time: find out how here.