The second race of the MotoE World Cup at the Austrian Red Bull Ring circuit finished in the following order: Mike Di Meglio (EG0,0 Marc VDS), Xavier Simeon (Avintia Esponsorama Racing), e Bradley Smith (One Energy Racing). The race was on wet track due to the rain before the start while the three free practices and the E-pole were on a completely dry track. Here's the words of some of the team leaders at the end of the race.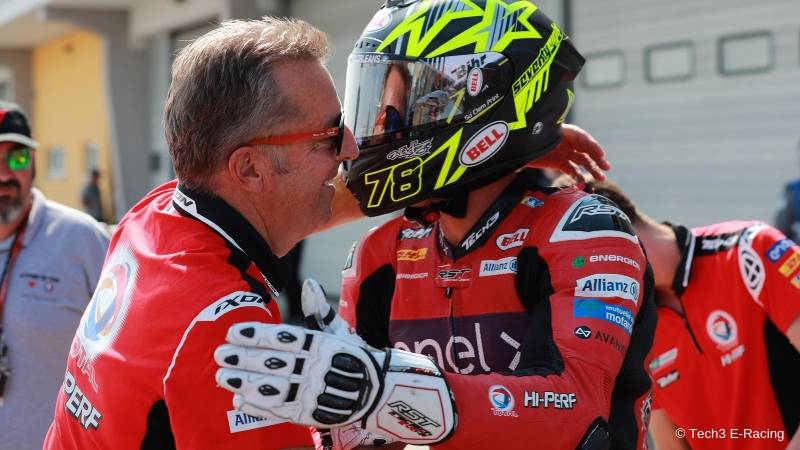 Hervé Poncharal
Tech3 E-Racing Team Manager
"It was a very disappointing last lap of the MotoE race. Hector [Garzo] did a great race, unfortunately. The start was not ideal, but I think he was cautious, checking the grip conditions as it was the very first time for him on the MotoE bike in rain, so we knew there was a god possibility of a very good result, because he likes this weather normally. He just proved us right, but I think, it's always a fine line in between being a hero and being a zero. He was having second in his pocket, was right behind Mike. It's always easy to comment from the pit wall. Maybe it would have been wise to collect many points, but the possibility of win was there, because he was clearly faster. I think he badly wanted that win and maybe a bit too much. A great shame, because everybody is working hard and we know Hector can be a front guy, but two races without podium and a DNF are disappointing. On the other side, Kenny [Foray] rode a steady race, ended up 11th, which is good. Today for him it was a matter of understanding more the bike and especially these conditions and staying on the wheels, which is what he did. So, good job by Kenny. I'm sorry for the whole team, this is not what we were expecting, especially because everybody was already cheering for an almost sure podium for Hector."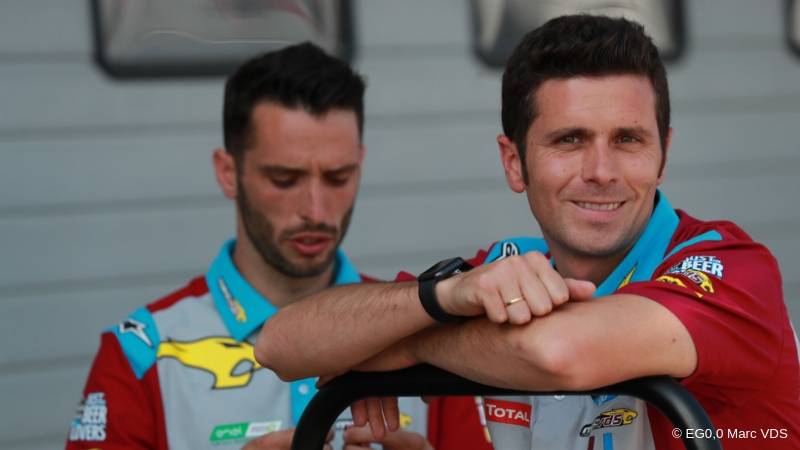 Joan Olivé
Team manager EG0,0 MARC VDS
"It feels really good. It's been a special weekend for the MotoE project because we got out first pole position and then the first race victory today. I'm really happy for that. I knew Mike was really good in these conditions. Of course the race was only five laps and it was so important to not make any mistakes. He did it perfectly, we got our first victory and we're very proud of it."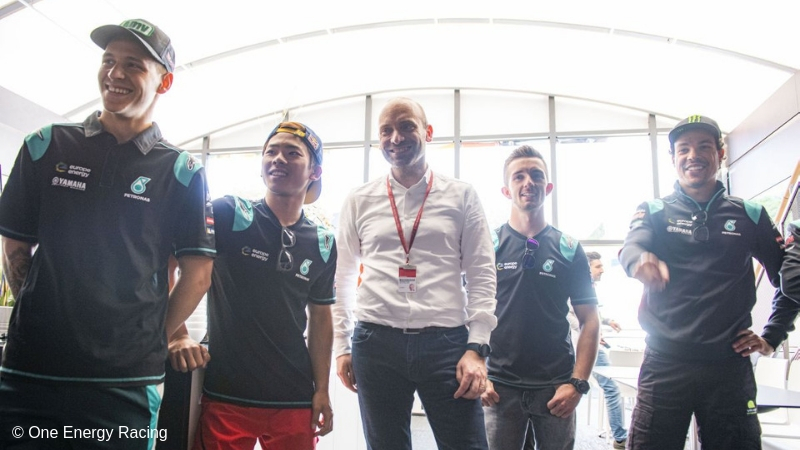 Matteo Ballarin
Team Principal One Energy Racing
"We are very happy with this result. It was a very tough race; at the midway point Bradley [Smith] was down in eighth position, but in just two and a half laps he was able to recover and get back to third. Today was the first wet race for the MotoE World Cup, and we saw that being consistent is very important in such a short season. Bradley was very confident on the bike, and that is also important. I'm very happy, as he had a great performance today. It has certainly been a great birthday gift for me!"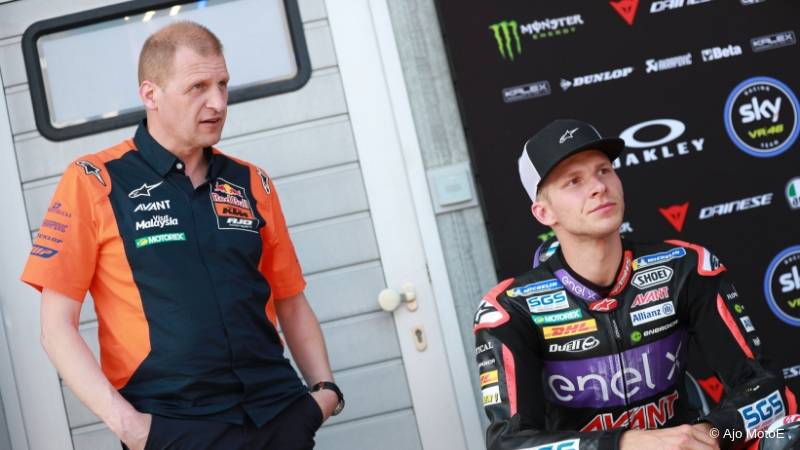 Aki Ajo
Ajo team manager MotoE
"It was a difficult race, since nobody had experience in the wet with this bike. Unfortunately, we didn't have a warm-up to try it out, and it was very easy to make a mistake. Niki [Tuuli] he had some riders ahead of him and made a mistake at turn 4. He went off the track and from then on it was impossible to catch the best riders. He did a great job in free practice this weekend, let's hope he gets back to fighting for the victory in the next race. "
At this link you can download the race results file in Austria. (link)