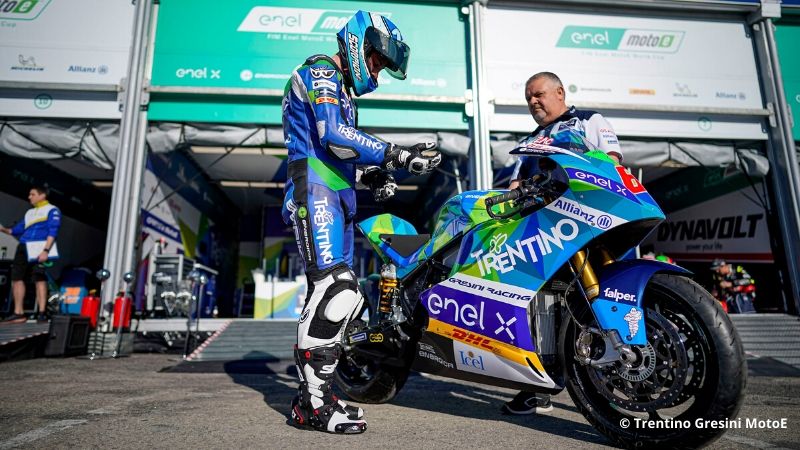 Yesterday during the tests of the MotoE at Jerez de la Frontera, Alessandro Zaccone (Trentino Gresini Team) crashed at turn eleven during the third and final session of the day. The rumors of a motorcycle fire were immediately denied by both Energica than by the Gresini team.
According to the note released by Energica Motor Company, Zaccone's motorbike was transported to the safety area where it was carefully checked by the staff of Energica which assessed the damage and confirmed that the battery was intact and functional.
The bike was then transported by the circuit staff to the EPaddock, where the unloading procedures from the transport vehicle began. The firefighters decided to cool the temperature of the motorcycle's battery by using water and fire extinguishers, although the Energica he had assessed that it was unnecessary and there was no fire risk. The bike was then kept in the safe area set up as a precaution.
This is the tweet released by the Gresini Racing team about what happened:
Here you can find the time schedule of the SpanishGP at Jerez on the next weekend.
To be updated on the MotoE World Cup, subscribe to Epaddock's Whatsapp broadcast and get all our news on your mobile in real time: find out how here.