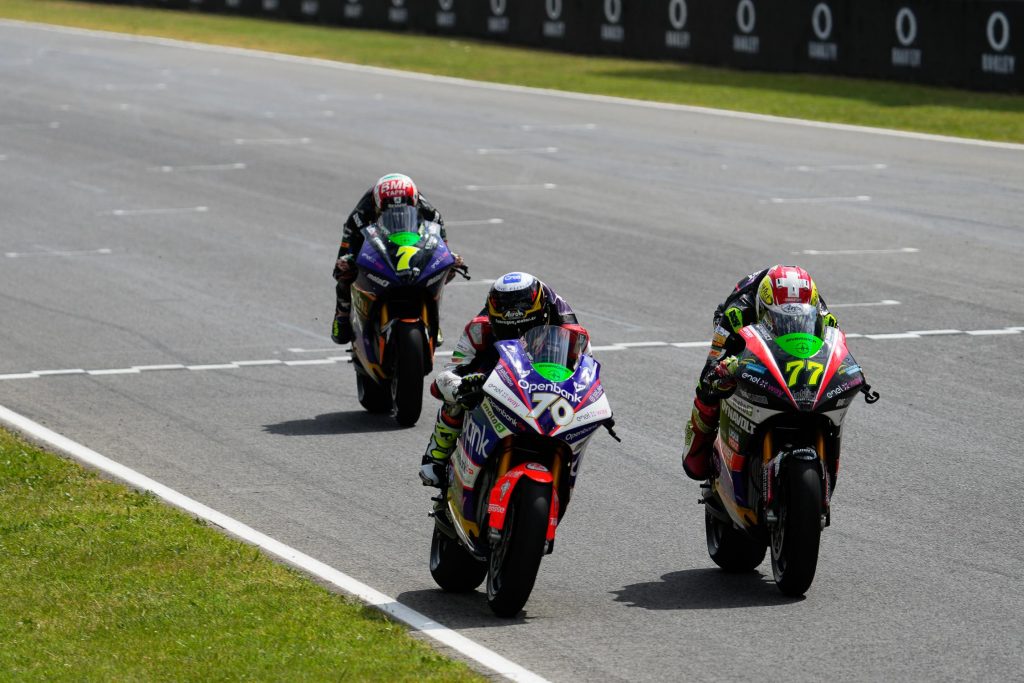 MotoE at Mugello - Marc Alcoba improves again and in the Italian GP he achieves a fifth and a seventh place that allow him to enter the Top 10 in the overall classification. For his teammate, Maria Herrera, two difficult races at Mugello.
MotoE at Mugello - Marc Alcoba further improved his results by obtaining a fifth and a seventh place in the Italian GP. The Spaniard, in his first season in MotoE, crossed the finish line in third position in Race 2 after a photo-finish finish with Dominique Aegerter. However, Alcoba was penalized after the end of the race for not respecting the yellow flag in the second lap. Despite the penalty, Alcoba's Italian weekend was very positive, confirming the constant growth in MotoE of the Openbank Aspar Team rookie.
For Maria Herrera, the weekend of the MotoE at Mugello was not as positive. The Spanish rider suffered the demanding changes of direction of the Tuscan circuit and finished in sixteenth place in Race 1 and fifteenth in Race 2.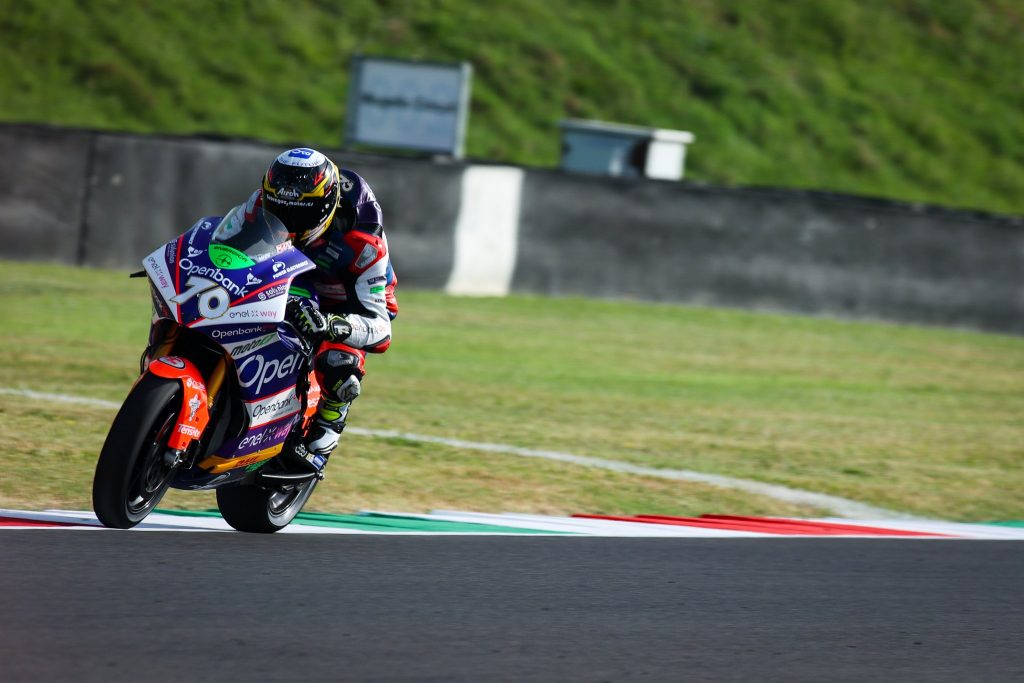 Marc Alcoba (Openbank Aspar team) - 5th and 7th in the Italian GP of MotoE
"We arrived at Mugello and in free practice I felt very good. I really enjoyed the circuit, perhaps the most impressive I have ever raced on. In all the sessions I managed to keep a good pace and I felt comfortable.
In Saturday's race I had a lot of fun, I needed a race like this to find my sensations. When I arrived in this category I knew I could do well. It's very different from anything I've done before, but it feels like we've found the right spot and we're starting to feel strong and be ourselves. I had a lot of fun, I was able to attack and defend.
In Race 2 we finally got the result we worked so hard for. I feel like we are starting another championship, we are ready to fight for the top positions. The team has done a great job and deserves this result. We will continue to fight in the next Assen race."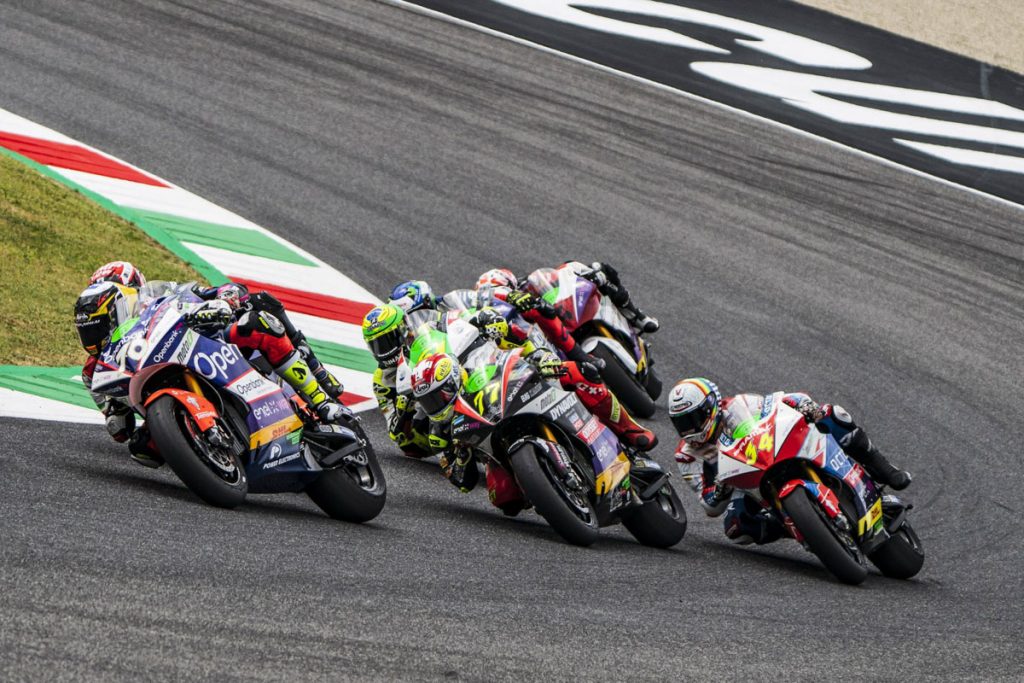 Maria Herrera (Openbank Aspar team) - 15th and 16th in the Italian GP of MotoE
"We knew it would be hot here and that it would be difficult to lower the lap times. In telemetry we had seen some things that could have helped us to continue improving, but I found it a bit difficult, I think due to the changes of direction.
At the start of Race 1 I was able to fight with some rivals. We changed some aspects of the bike directly to test it in the race, but I didn't have confidence.
In Race 2, the start was quite good: I recovered some positions in the first corner and was more confident. However, a rider crashed in front of me and slowed me down. I overtook some opponents again and managed to fight back, but another crash broke the group. Riding alone, I struggled again with high speed changes of direction, so we will have to keep working both myself and the team to see what we can do to get back to having a better feeling. Now there is a month left until the next race and I will work hard to get back strong."

Photos: motogp.com and Aspar Team
To be updated on MotoE World Cup, subscribe to Epaddock's Whatsapp broadcast and receive all our news on your mobile phone in real time: find out how here.