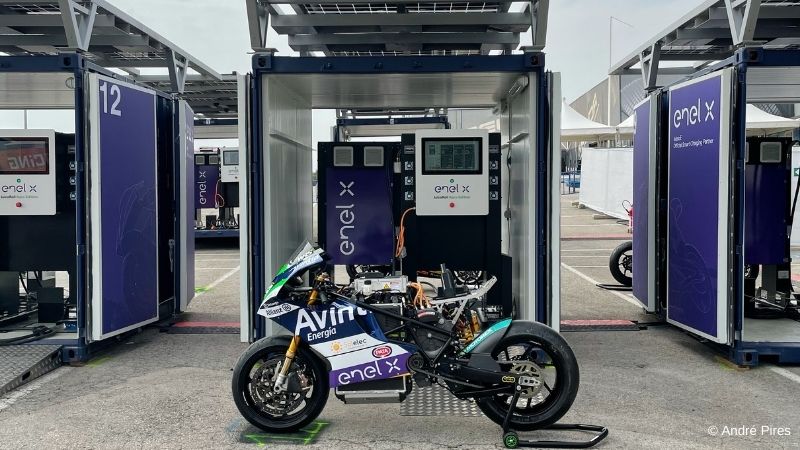 The third round of the FIM Enel MotoE World Cup coincided with World Environment Day. In its third edition, the MotoGP electric class is showing a wide range of renewable energy solutions, innovative technologies and eco-sustainable materials.
The Energica Ego Corsa machinery raced in the Cup produces zero emissions and the motorcycles are also charged sustainably. The JuiceRoll Race Edition from Enel X, the Official Smart Charging Partner of the FIM Enel MotoE World Cup, is a new charging infrastructure that has been specifically designed and developed for MotoE.
Thanks to its built-in battery, it requires limited power from the grid and can quickly charge all Energica Ego Corsa when needed.
The system is also connected to the race circuit power grid, eliminating the need for auxiliary electrical generators. Part of the energy needed can be generated by the sixty 3Sun double-sided solar panels (120m²), which are mounted in the charging area. These solar panels can produce enough energy to power up to six Energica Ego Corsa for the whole weekend and, even in case of bad weather, they can cover the energy requirement of three bikes.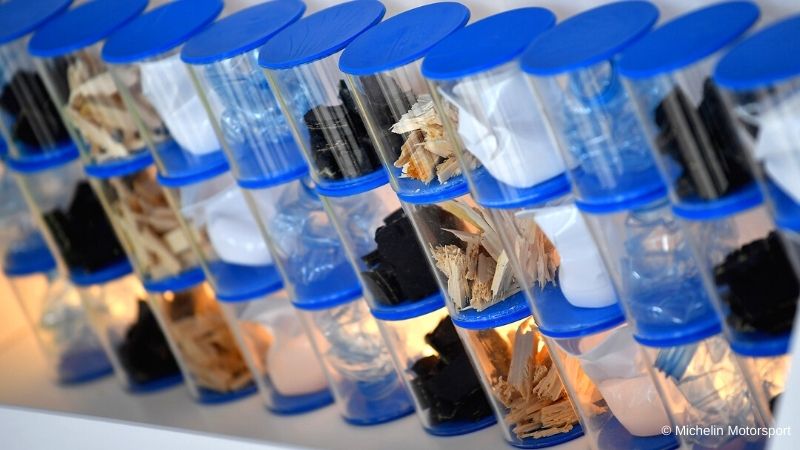 Also, thanks to Michelin, the official tyre supplier of MotoE, tyres are another aspect of the Moto World Cup in the direction of eco-sustainability; the products made by the French manufacturer use recycled materials and of biological origin. These are used in the front tires for 33% and the rear tires for 40%. These materials include lemon and orange peels, pine resin, sunflower oil, worn car and truck tyres, and scrap steel. Michelin's goal is to further increase these percentages, bringing them to 50% in 2022.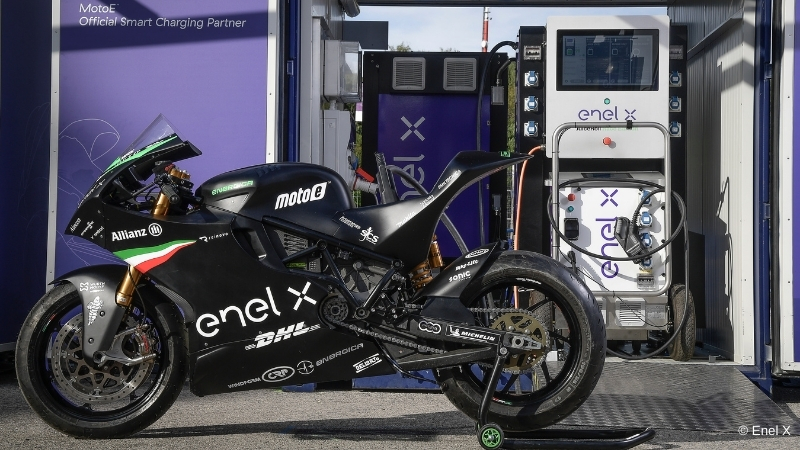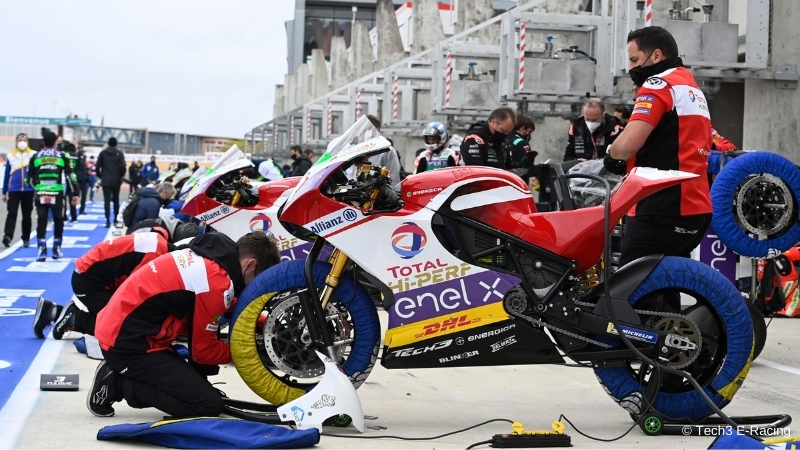 To be updated on MotoE World Cup, subscribe to Epaddock's Whatsapp broadcast and receive all our news on your mobile phone in real time: find out how here.