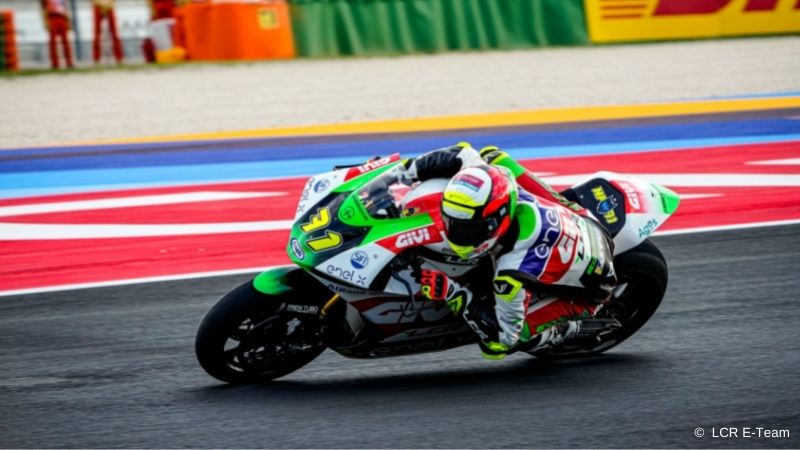 In the last race of the MotoE World Cup in Misano, Miquel Pons and the LCR E-Team take third place. Kevin Zannoni, rookie in MotoE on his home track, finished fourth.
Starting from 8th position on the grid, Pons was able to make his way and fight for the top positions from the first lap of the race, passing 4th under the checkered flag. Zannoni was the author of a great comeback in the last 3 laps of the race and managed to finish in 5th place.
A dramatic race finale defined the final result of the race after a clash involving Jordi Torres and Dominique Aegerter. The Swiss, first at the finish, received a penalty of 38 seconds, taking him to twelfth position. At that point both Pons and Zannoni gained a position after the finish, thus taking third and fourth place respectively.
Spaniard Miquel Pons ended his first season in MotoE seventh with 73 points, while his teammate Kevin Zannoni finished 12th.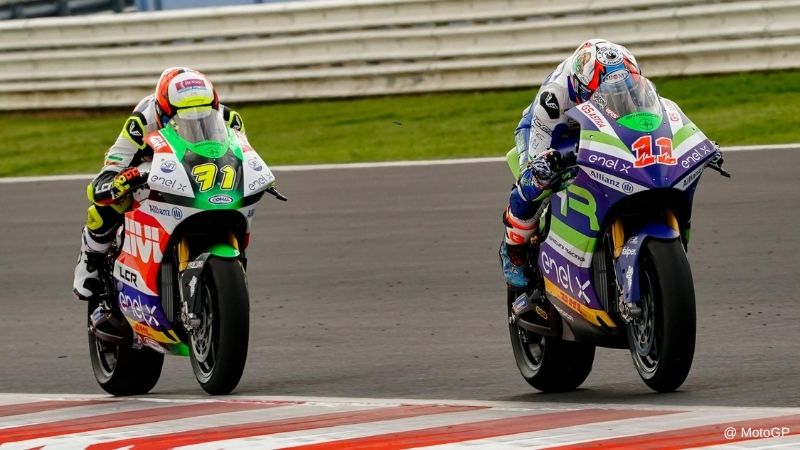 Miquel Pons
"Well, Podium at the end of the season feels great. I fought really hard during the race today. On the straight, I lost a little bit but, on the corners, I could push really hard. The team did a great job this weekend and the bike worked really well. I am very happy I was on the podium today.
As it's the end of the season, I'd like to take this opportunity to thank Lucio for the opportunity. I'd also like to thank my team for all the work they've done throughout the year. They've done a really great job. Last but not least, I'd like to thank my family and all my supporters."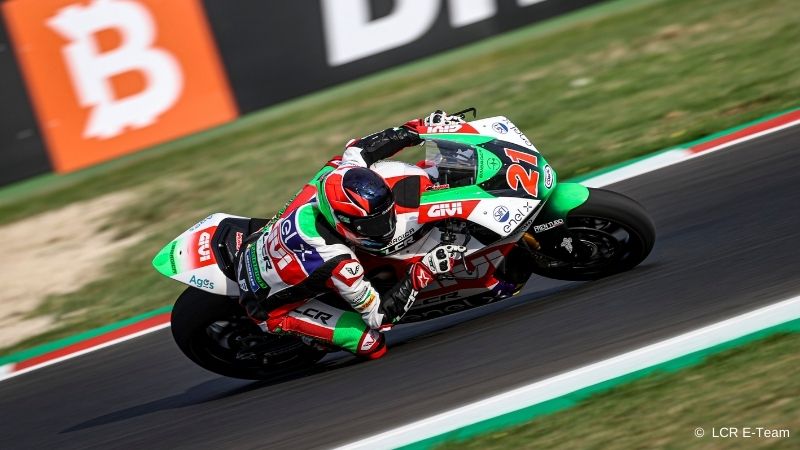 Kevin Zannoni
"Last race of the season and it's my best result yet, P4! I was very very near to go on the podium this time. I wanted it so much but I've made a great progression from the start of the season so I am very happy. I want to thank the LCR family for this year together and I hope there are more to come!"
To be updated on MotoE World Cup, subscribe to Epaddock's Whatsapp broadcast and receive all our news on your mobile phone in real time: find out how here.