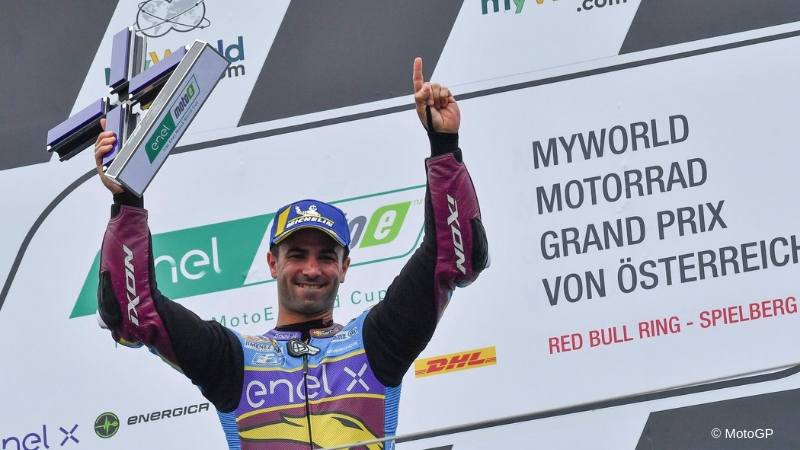 The present is the second post of a series about the riders of the MotoE World Cup. This one is dedicated to Mike Di Meglio that turns 32 today. Di Meglio joined the MotoE after a long career in the World Championship. His debut was in 2003 in the 125cc class and culminated with the title of world champion in 2008. His career continued in 250cc, Moto2, MotoGP. In 2017 he started a new challenge in the World Endurance Championship in which he won both the Bol d'Or and the 8h of Oschersleben.
Di Meglio describes his first season in MotoE positively, "it is a season where we have learned a lot. The Ego Corsa is different from all other bikes and requires a specific riding style". Mike was one of the riders who faster than others understood what it is needed to be fast with this bike. For those who don't remember, the French rider was one of the four that got the top of the podium this season in the race at the Red Bull Ring in Austria. Also, on his debut, in Germany, he finished in third place fighting up to the last corners with Niki Tuuli and Bradley Smith.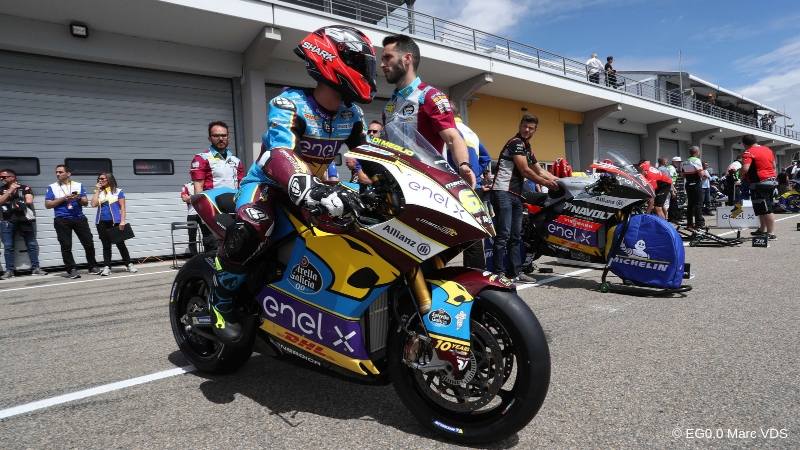 About the riding style, he explains: "Basically it is a good racing bike, and as with all the others, the goal is only one: to go as fast as possible. But you need a particular riding style; you need to brake to maintain high-speed corner, to get out of the corners quickly".
When it comes to identifying the key element throughout the race weekend, Di Meglio has no doubt it is Epole: "You need to have a good pace in qualifying. It's a new concept; you have to be ready, get used to it. The E-pole is very important to be in a good spot on the grid because if you are far away, it is very difficult to recover".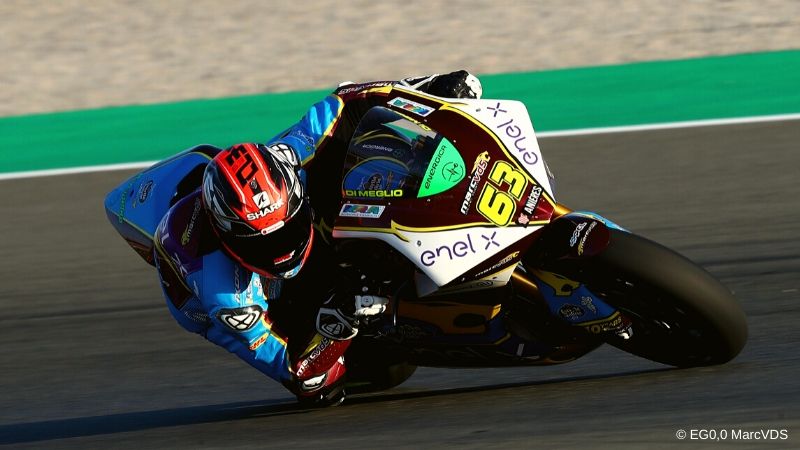 At the start of the season, the lack of noise seemed like a problem for riders who were without references in riding and overtaking. Di Meglio explains that "you don't hear when the bike starts to slide because you don't hear the sound of the motor revving. So the rider must be able to understand when the bike slips without using his hearing. This can easily lead to a high-side. But in any case, in the races, it was not a problem, we have seen many great battles".
For the next year, the goal is the constancy and good pace in the race, two things that have been missing in the second half of the season but on which Di Meglio says he already knows how to improve.