On the occasion of the start of the MotoGP World Championship, in Portimao, Michelin is presenting both the MotoGP tires and those that will be mounted on the Ducati V21L of the MotoE World Championship 2023.
It's time for the 2023 World Championship to kick off, and Michelin is presenting its tires for both the MotoGP and the MotoE. Michelin has been a partner of MotoE since its inception in 2019 and has played a fundamental role in creating the identity of the electric category of the world championship. Michelin is also the sole tire supplier for the MotoGP class, a relationship which began in 2016. Thanks to the agreement renewed in 2022, Michelin will be the sole tire supplier of the MotoE World Championship until at least 2024.
For the MotoE 2023, the French company supplies a 3,75×17-inch front tire while the rear is 6×17 inches. The front is derived from MotoGP experience because the tire has to withstand a lot of stress and load. This year the front has been further improved and lightened with a new type of casing. The rear has exactly the profile adopted for the MotoGP rear tire, but the compound is different and is designed for rapid warm-up and excellent grip for 9-10 lap sprint races.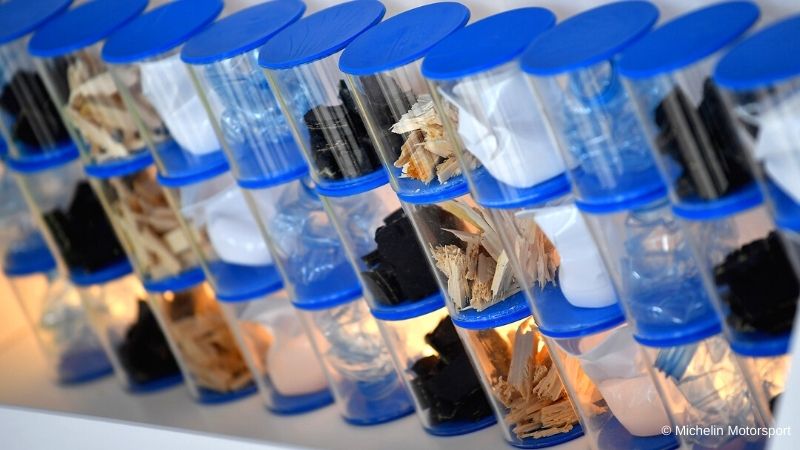 The eco-sustainable materials of Michelin tires for the MotoE
For the production of the MotoE tyres, a wide variety of bio-sourced and recycled materials are used, including: orange and lemon peel, pine resin, sunflower oil, hevea sap, worn truck and car tyres, scrap steel.
The percentage of eco-sustainable materials used to make the 2023 rear tires has reached 52%, while for the front tires it is above 30%.
The rear tire is asymmetrical to further improve tire warm-up. As in previous seasons, Michelin will provide the MotoE a single type of slick front and rear, with the option for riders to use up to five types of front slicks and six rear slicks each race weekend. A specific particularly versatile wet tire is also available (three front and four rear).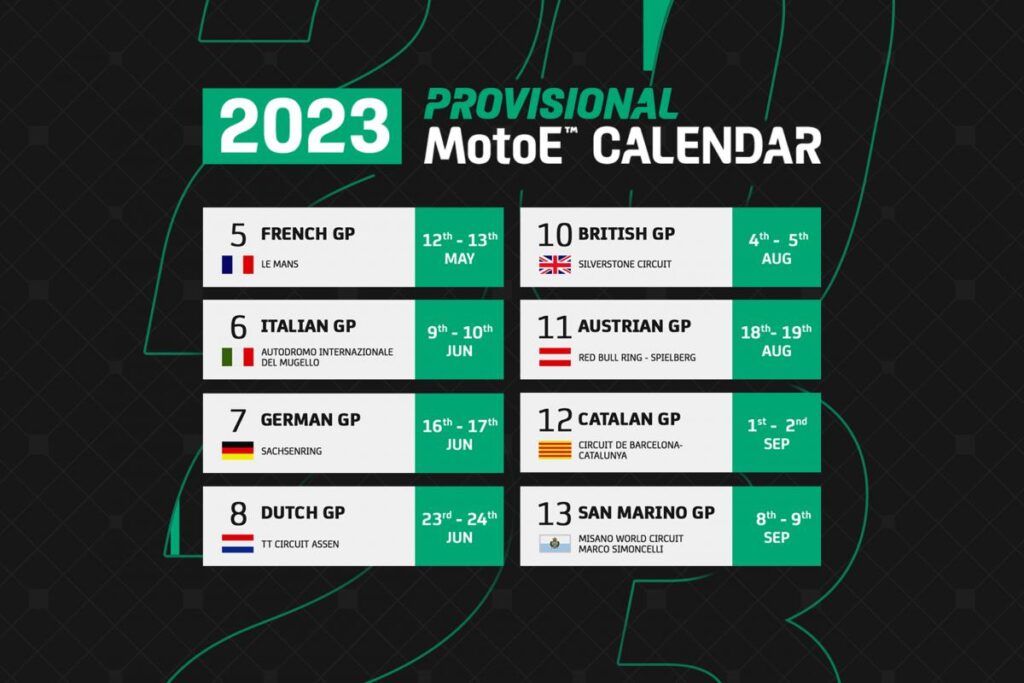 To be updated on the MotoE World Championship, subscribe to Epaddock's Whatsapp broadcast and receive all our news for free on your mobile phone in real time: find out how here.