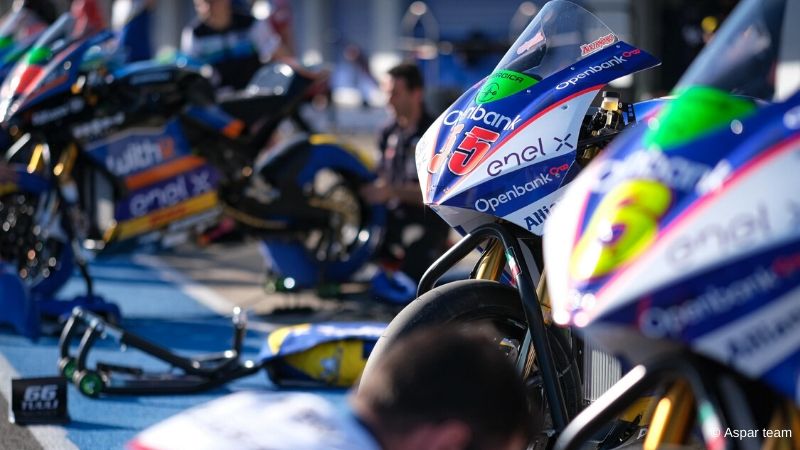 The Openbank Aspar Team has opened the 2020 preseason with three days of testing at the Jerez circuit. The riders María Herrera and Alejandro Medina completed more than 150 laps together over the three days of testing. Medina has finally tried the Ego Corsa with which he will debut in the race at the Spanish GP on May 3. The Andalusian rider completed a total of 72 laps during the nine test sessions that took place on the Jerez track, with a best time of 1: 48.614.
Medina finished this first pre-season test in twelfth place, just 1,1 seconds from the best time, obtained by the reigning champion Matteo Ferrari. The Openbank Aspar Team rider is happy with his early adaptation to the bike although he hopes to continue improving in the next tests, scheduled for April 8-10 in Jerez. His teammate María Herrera has set a fastest lap of 1: 49.549 which leaves her in the seventeenth position, two seconds behind the leader. The Toledo rider has made 81 laps at the Jerez - Ángel Nieto circuit, but was unable to complete a fast lap as an ePole simulation. Herrera will work together with his renewed technical team to adapt the configuration of the bike to her style and to be able to push to the maximum in the next tests.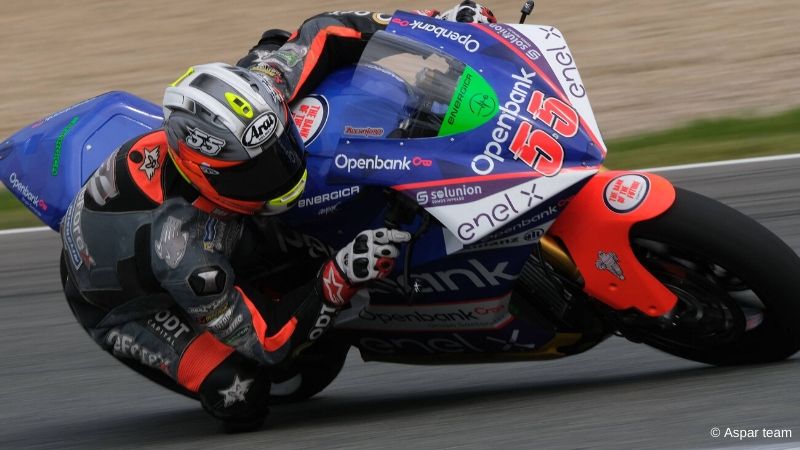 Alejandro Medina
"It has been a positive three-day test: we are close to the leaders in terms of lap time and I feel good on the bike. When everything is in place and I'm already fully adapted, we will surely do well. The Energica is a difficult bike to understand, because it is very different from any bike that I have previously ridden, but every day we have given a step forward and we have understood it more. In the last session we have improved even more. We are happy with this test."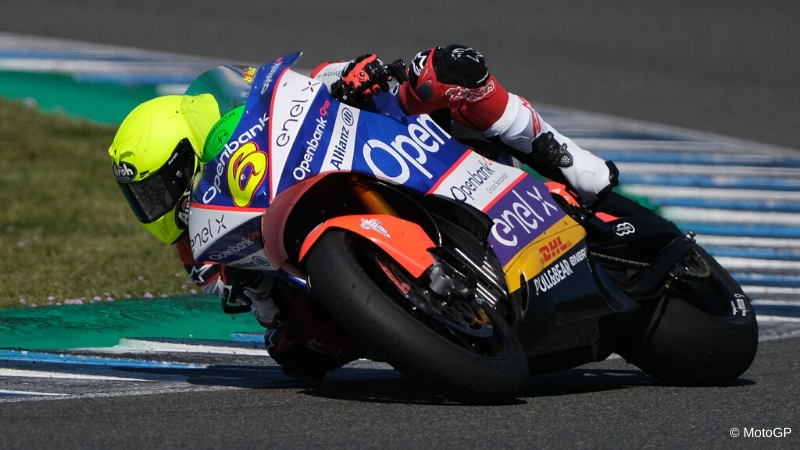 Maria Herrera
"After having been training a lot this winter, I am happy to start testing with the MotoE bike and to recover the feeling of speed that I like. We have worked a lot, improving step by step in each session and working with the new technical team, who has to understand my way of riding to help me get a configuration more adapted to my style, because we stressed the tyre a lot during these three days and we couldn't do a fast lap as such to test what would be a qualifying lap. We will continue working in the next preseason tests and we are sure we'll find a way to improve. I want to thank the team for all the work these days."
To be updated on the MotoE World Cup, subscribe to Epaddock's Whatsapp broadcast and get all our news on your mobile in real time: find out how here.